Post top luminaires
Milos
Functional lighting becomes tailor made. Four parameters can be personalised to make Milos unique and able to match identity and needs of different spaces: mounting types, colour temperature, driver programming, lighting distribution
Design: EMO Design
Milos encompasses design, visual comfort, performance and energy savings in a single luminaire. Milos has eight standard optics, along with an adjustable inclination joint that allows post-top mounting and side mounting on an arm, thereby guaranteeing maximum flexibility of use.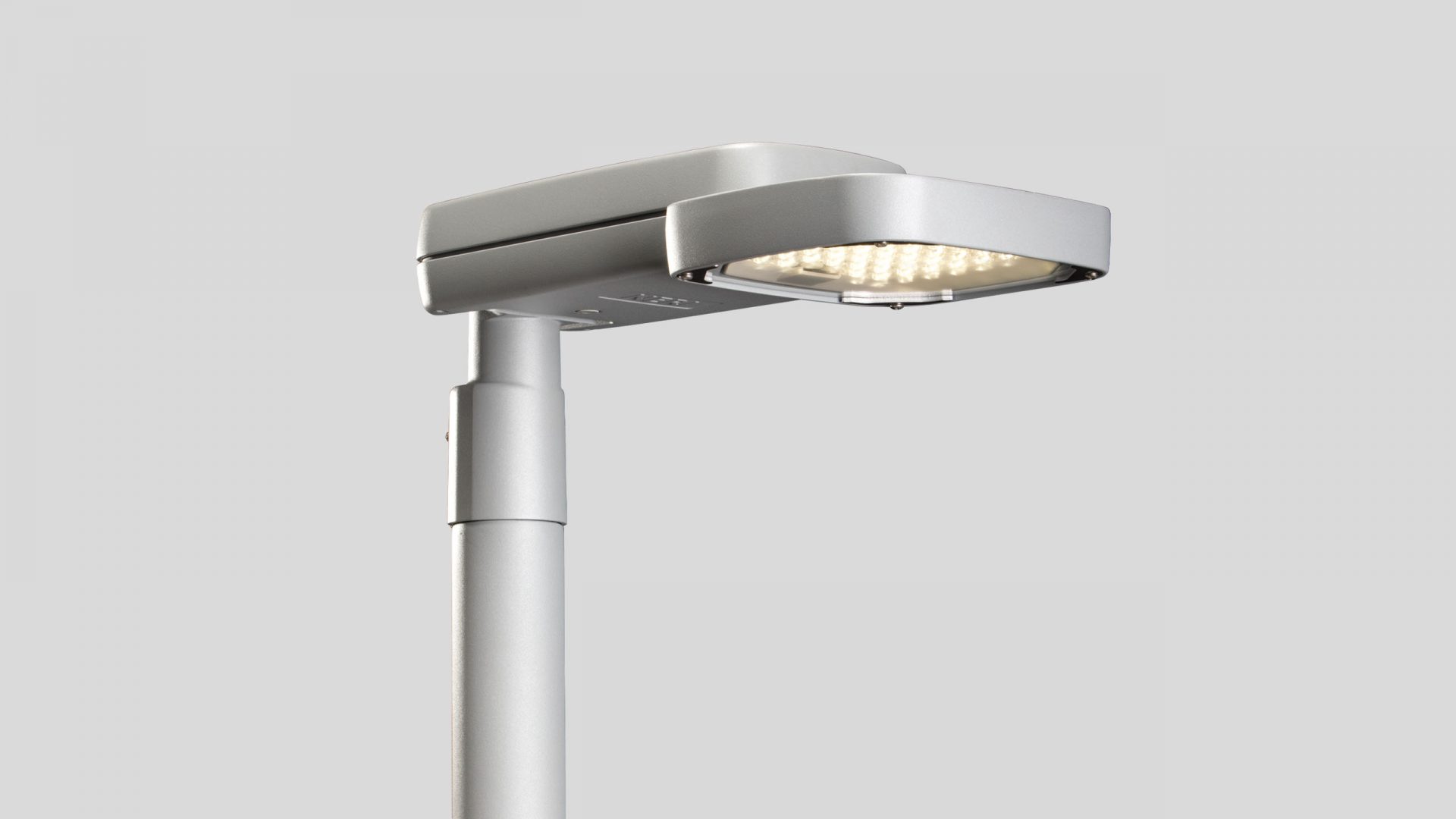 Made of cast aluminium, IP66 protection rating, the screen is made of extra-clear transparent  flat glass, IK09 mechanical resistance.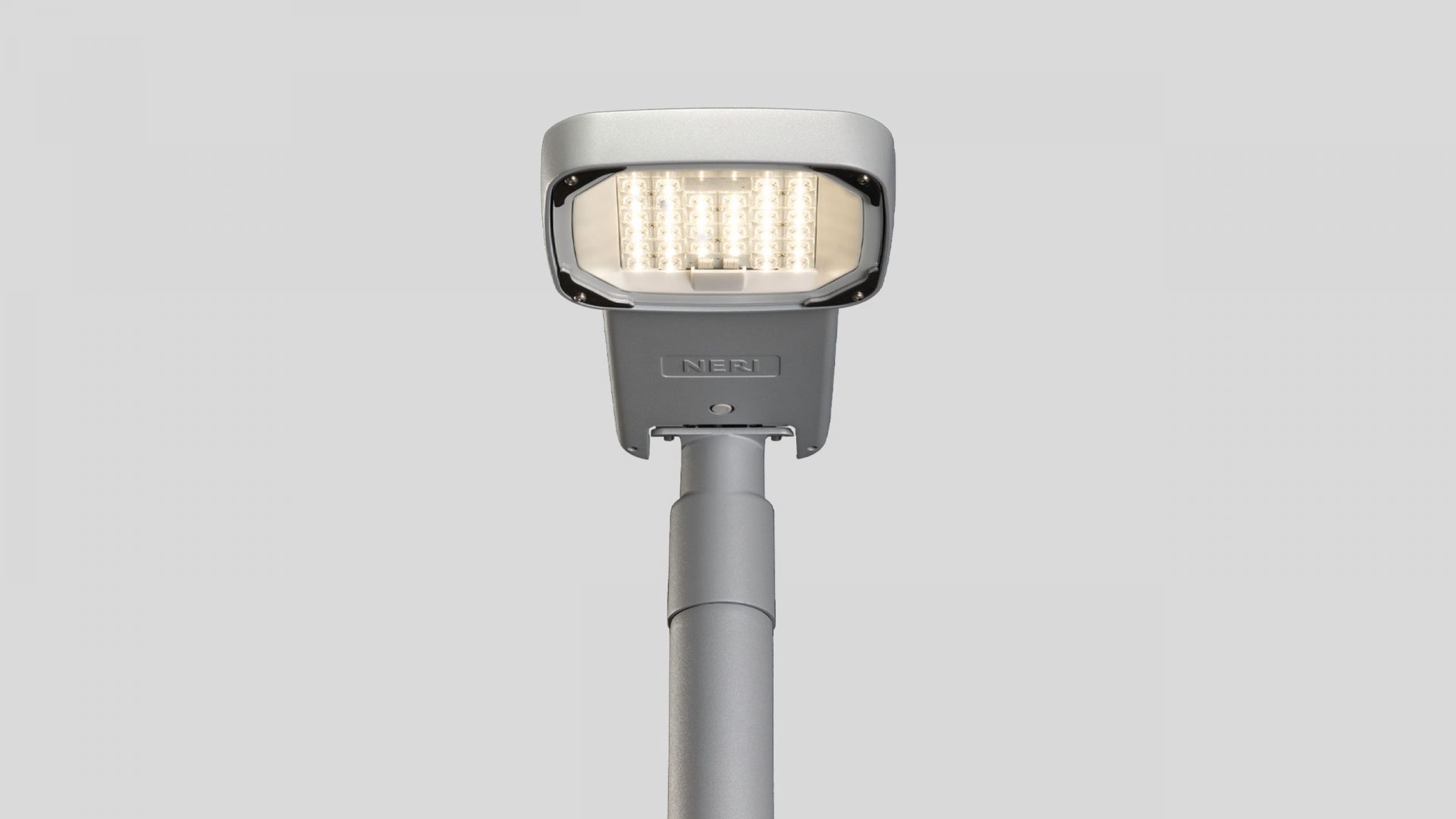 Every place tells a story and Milos is the device that is capable of matching the identity and needs of the various settings in which it is installed. Perfect for streets, motorways, urban centres, car parks, shopping centres, parks, schools and residential areas thanks to its extreme flexibility and high level of aesthetic personalisation, Milos blends perfectly with its surroundings, so much that it becomes an icon thereof.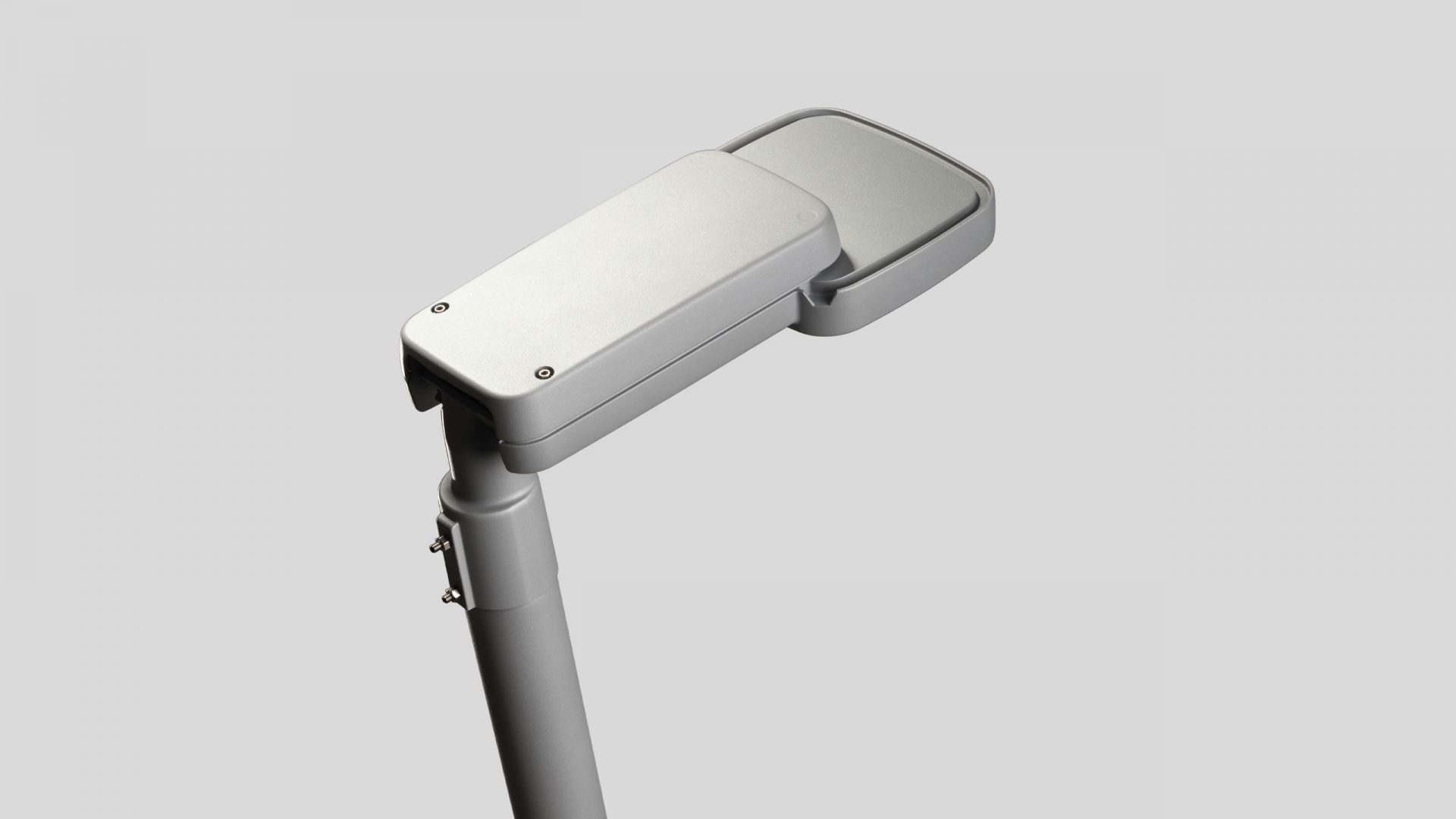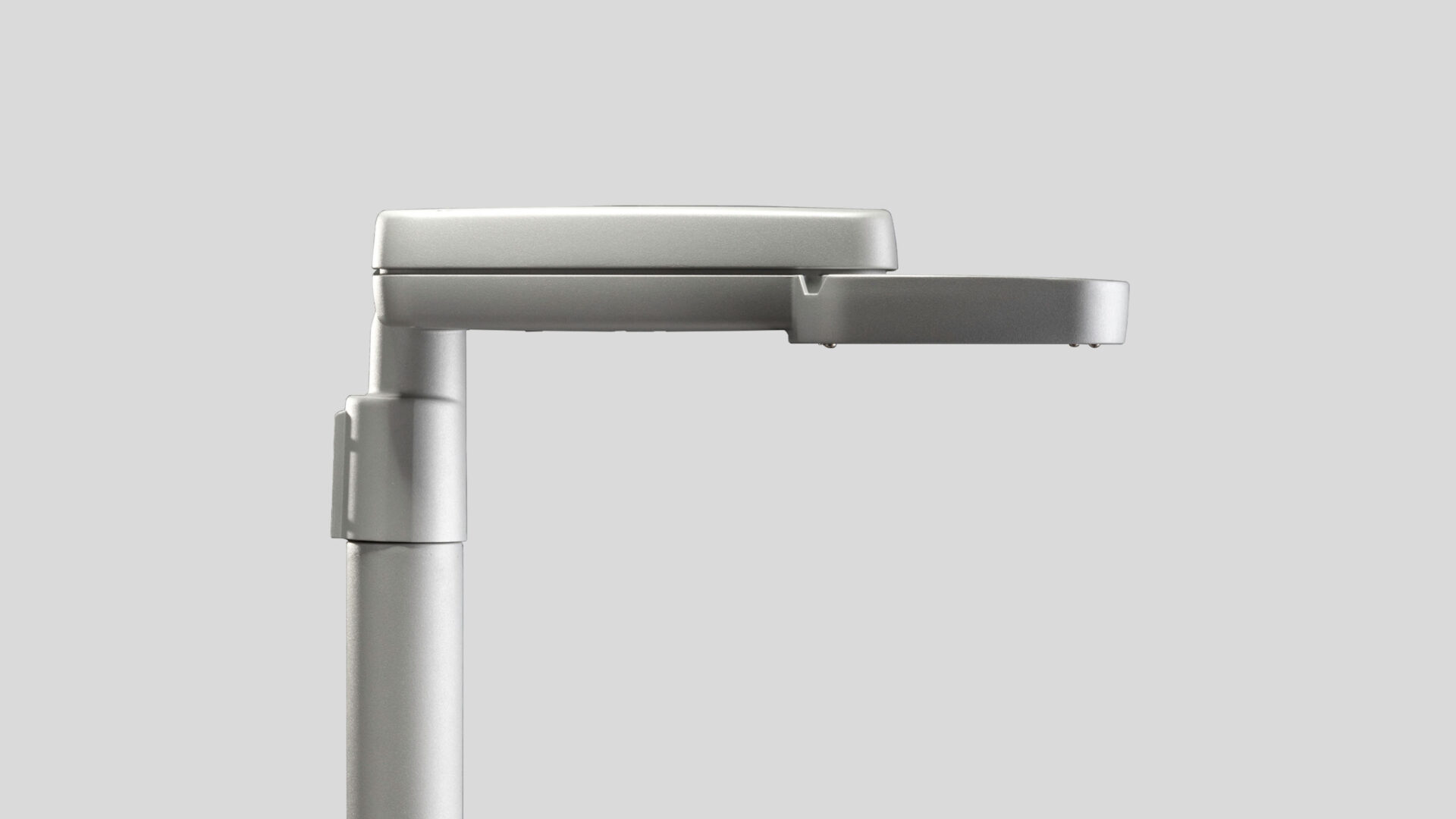 Luminaire main features
Modular (2X2) refractive lenses in PMMA
Luminous flux up to 13,500lm
Efficacy: up to 191lm/W
Optical package consists of 8 lighting distributions
Colour temperature: 3,000K and 4,000K (2,200K and 2,700K on demand)
Internal reflector for luminous flux recovery and glare reduction
Electrical insulation: Class II, Class I
Enclousure protection: IP66, IK09
Standard surge protection for differential/common mode 6kV/10kV (CL I, CL II)
Estimated life: 100,000h, L90B10
Configure Milos