The essential and graceful architectural style of our pavilions is ideal for accompanying those moments of relaxation in a boldly classical feel setting.
Pavilions can be accessorized with: self-extinguishing covering (class II), beams with predispositions for draperies and internal illumination.
Materials
Load-bearing columns in cast iron, supported internally by steel cores. Shaped reticular steel beams, decorative features in cast iron. Self-extinguishing polymer roof with internal metal framework.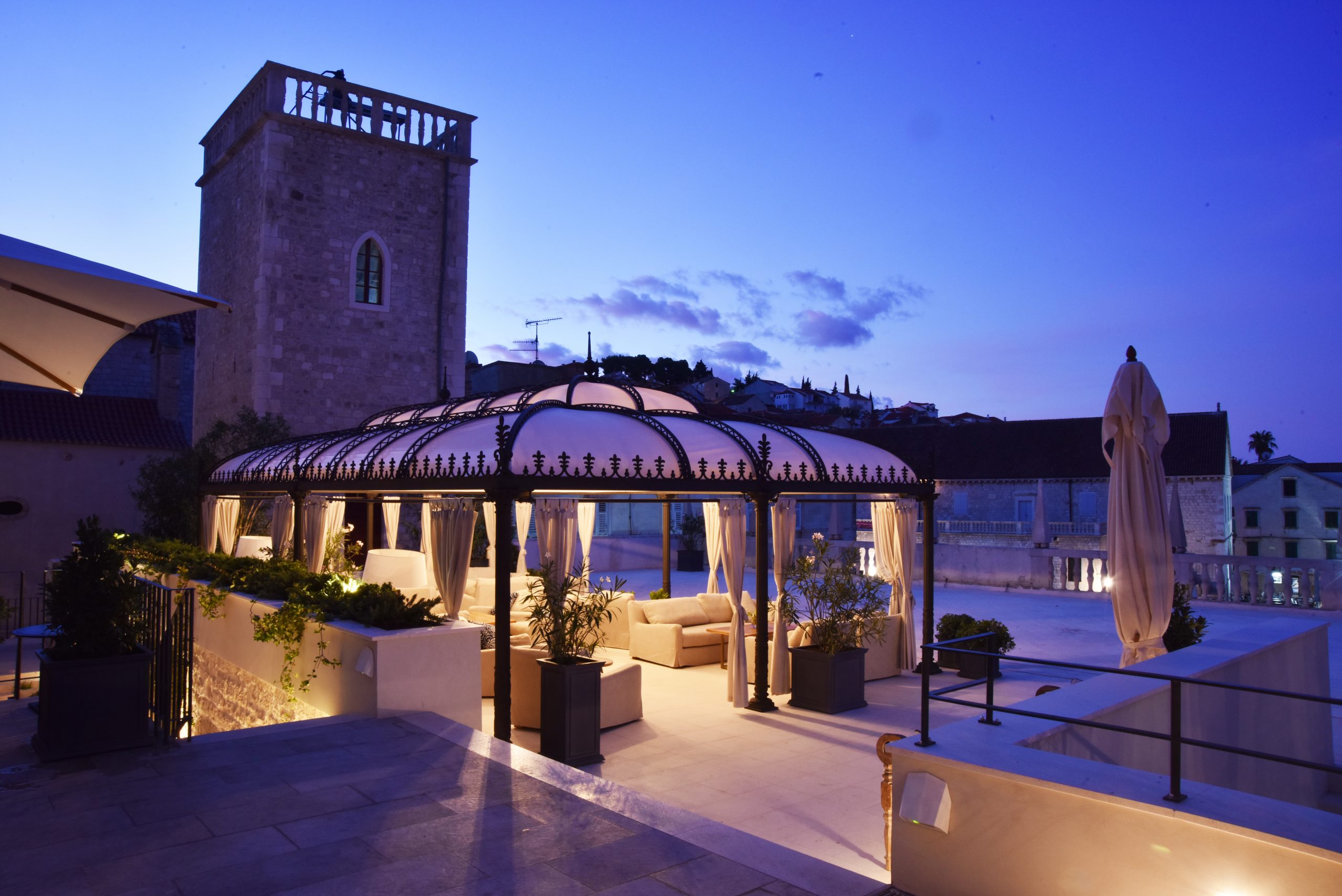 Finishes
Hot-dip galvanized steel, standard paintwork in Neri Grey, RAL 6005 green or RAL 9010 white.