Nebula is a urban lighting collection designed in collaboration with American architects, Skidmore, Owings & Merrill (SOM). The collection is composed of a lighting system, illuminating bollards and pathlight.
Design: Skidmore, Owings & Merrill (SOM)
Nebula lighting system provides powerful flexibility for achieving ambitious and efficient lighting plans. Designed to elegantly complement any public space, it blends seamlessly with contemporary as well as historical surroundings.
1. Luminaire head types
Select luminaire size and decide how many you need for your scheme. Three luminaire head types are available: Nebula Small (S), Nebula Large (L) and Nebula Venezia (V).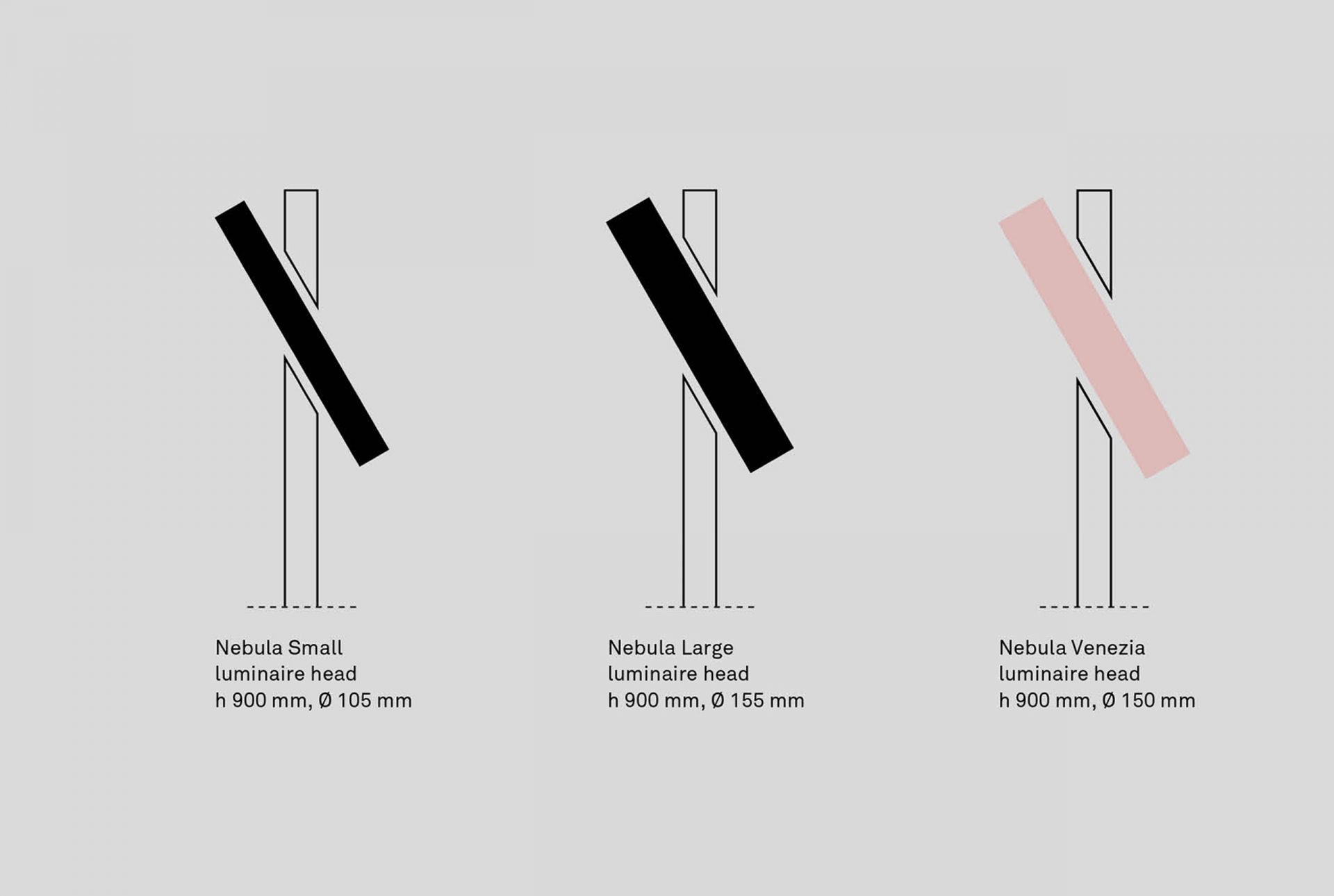 Nebula luminaire heads are composed of two light sources. They can be controlled together or separately. Symmetric and asymmetric distributions as well as beam angles from very narrow (10°) to wide (80°), colour temperatures from 2,700K to 4,000K, including Amber and RGBW, are only some of the options to choose from to configure.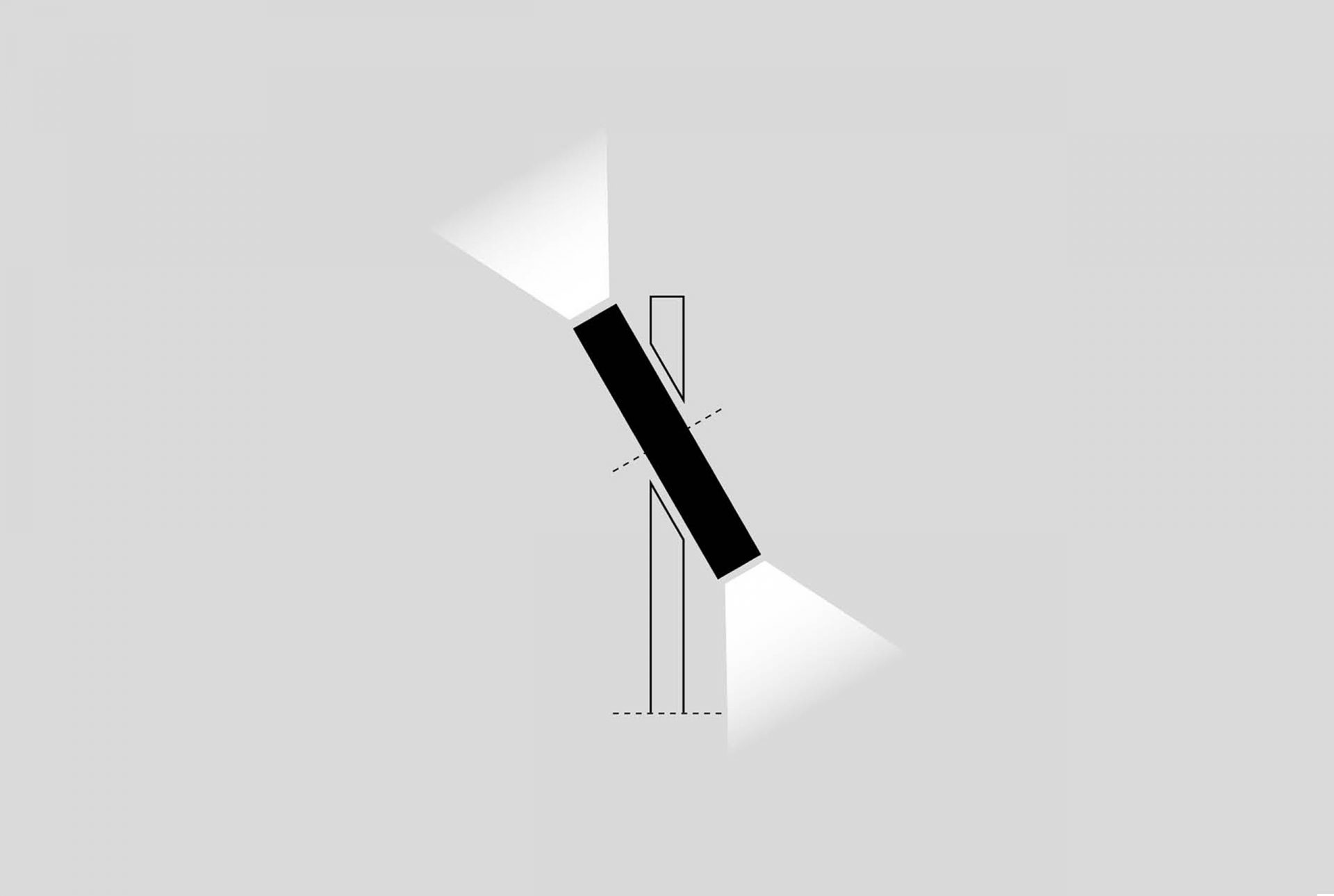 2. Arrangement
Nebula system luminaire heads can tilt (0°, 30°, 45° or any other angle) and revolve (0° – 120°). Select your preferred tilt and revolving angles.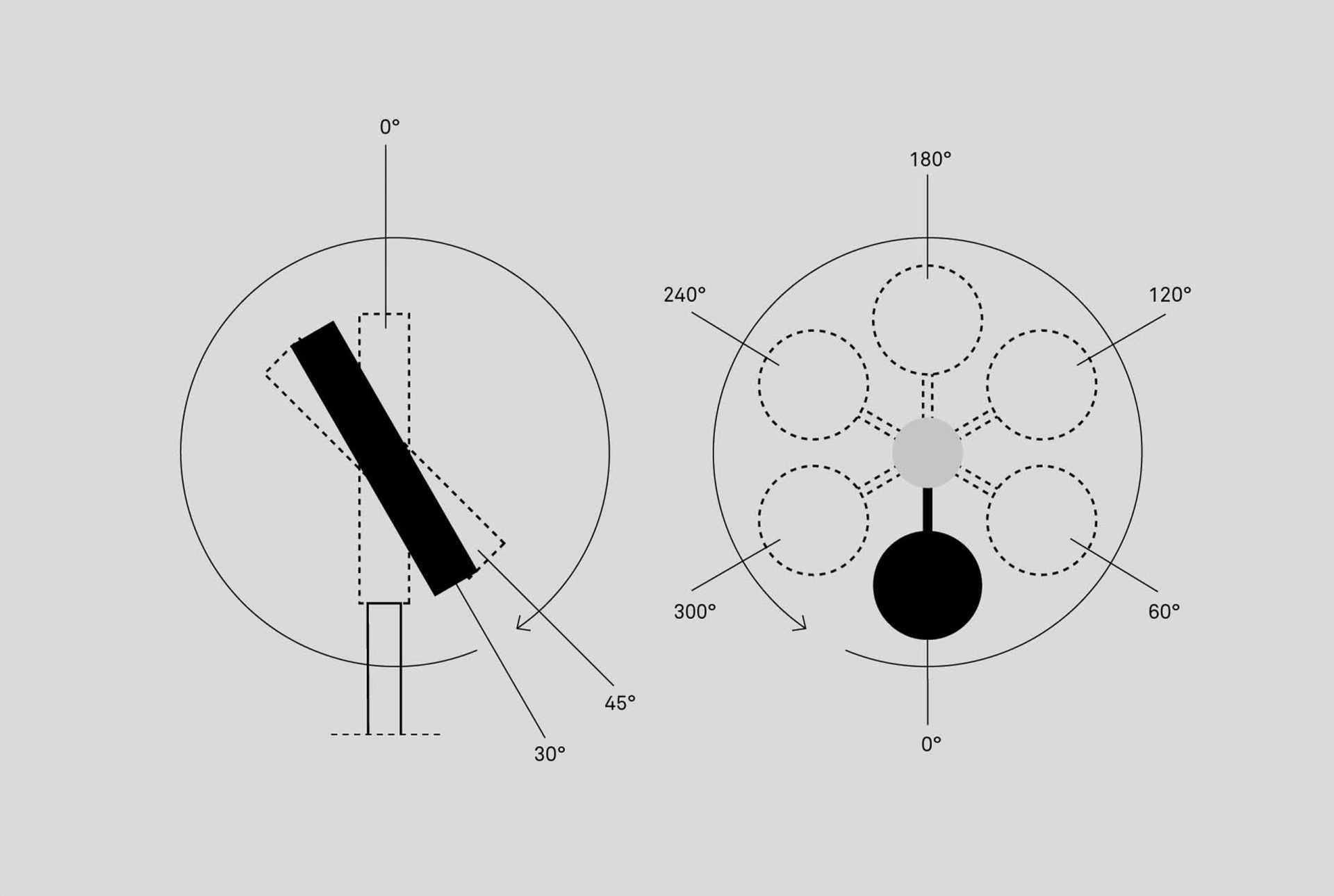 3. Pole height and diameter
Choose between four standard pole heights and two pole diameters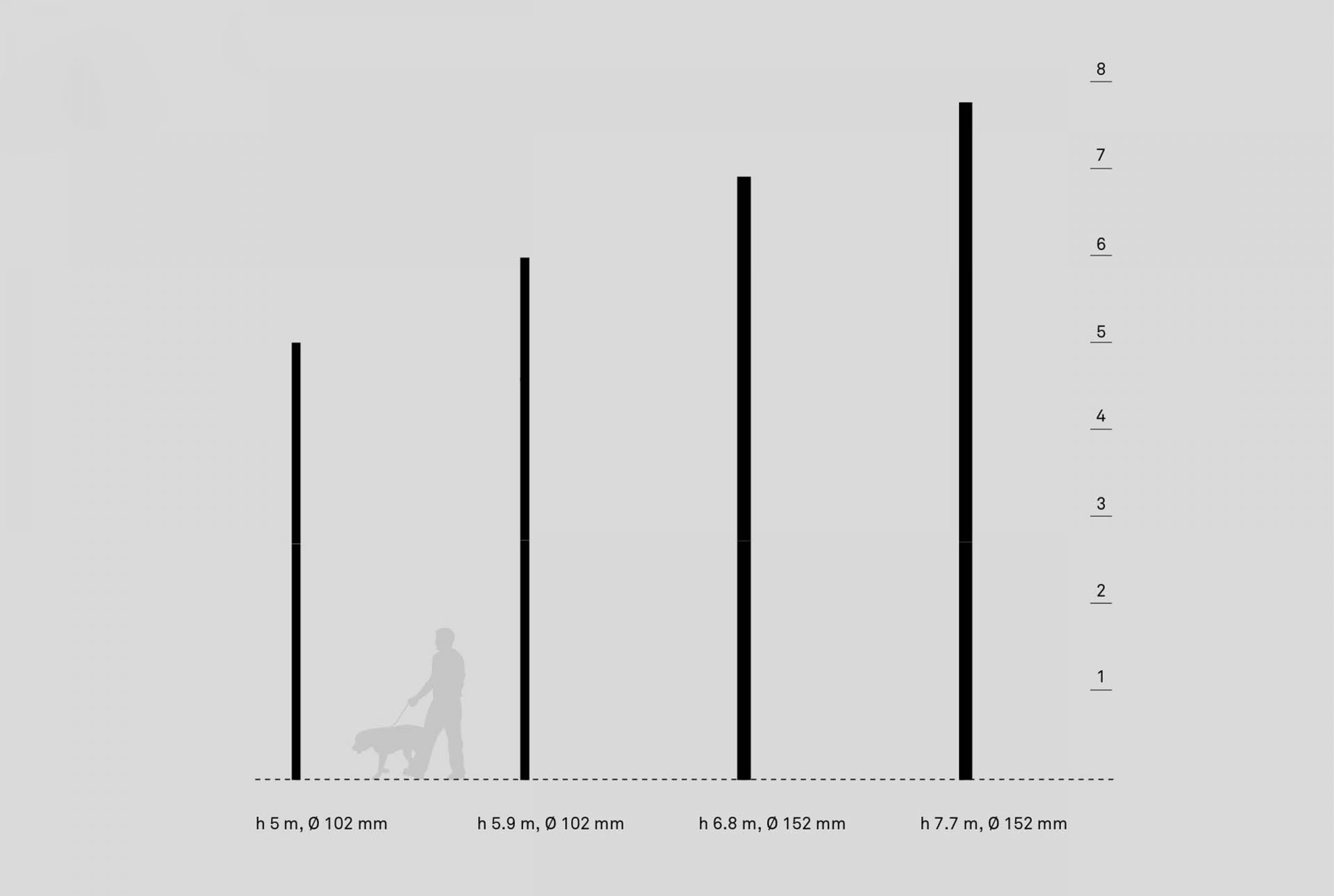 4. Rings
Different heights can accomodate a different number of rings. Rings are the mounting devices designed to hold luminaires or accessories part of the system.
The diagram on the right shows the maximum number of rings per pole. Each ring can accomodate one or two luminaire heads or accessories. Choose the required rings on the specified height and choose type of luminaire head or accessory.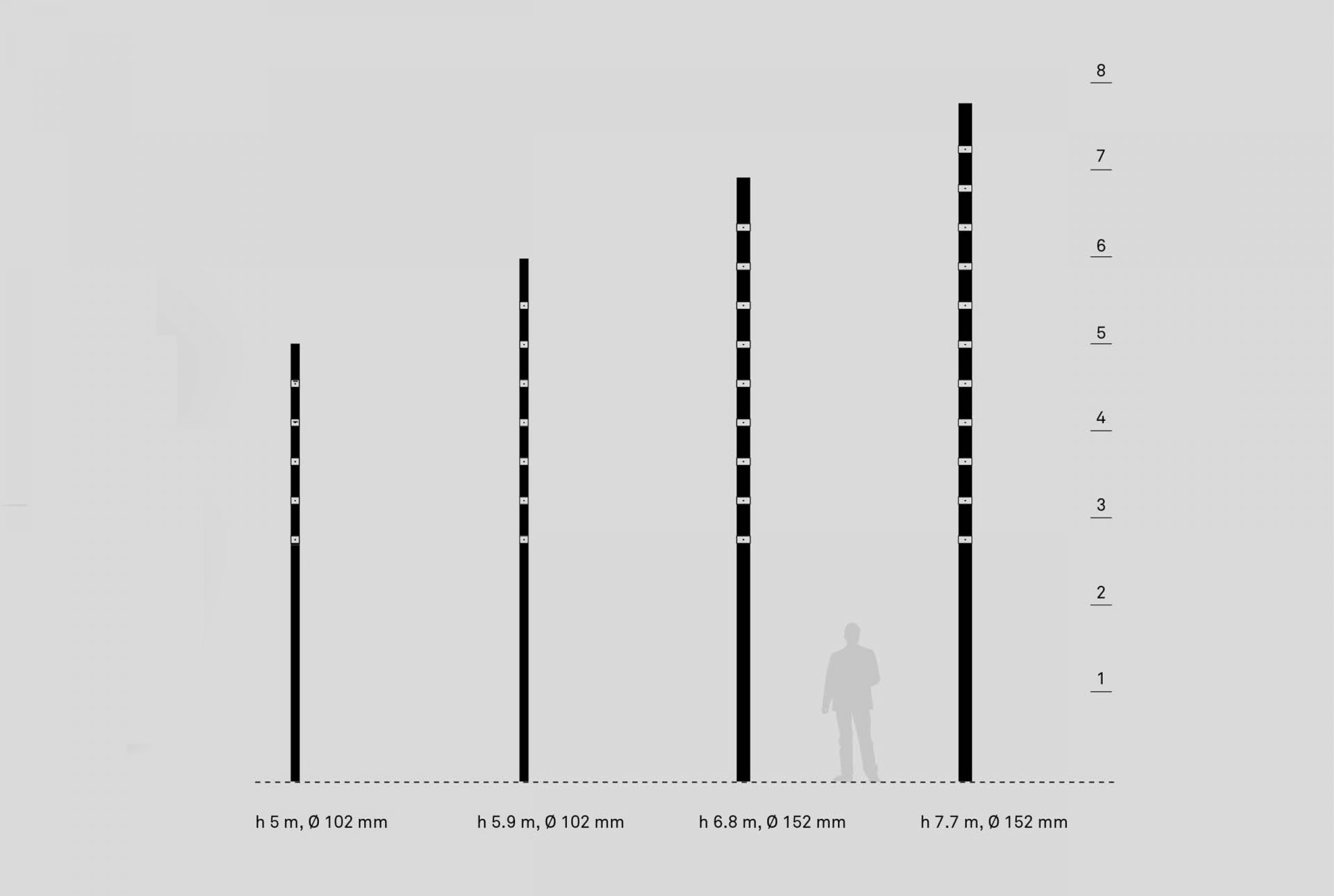 5. Colour
Standard colour for the system is Neri grey. Other colours available are: pure white, white aluminium, grey aluminium, jet black, moss green.
Additional finishes are available for luminaire heads: silver, gold, bronze, brown and black anodising.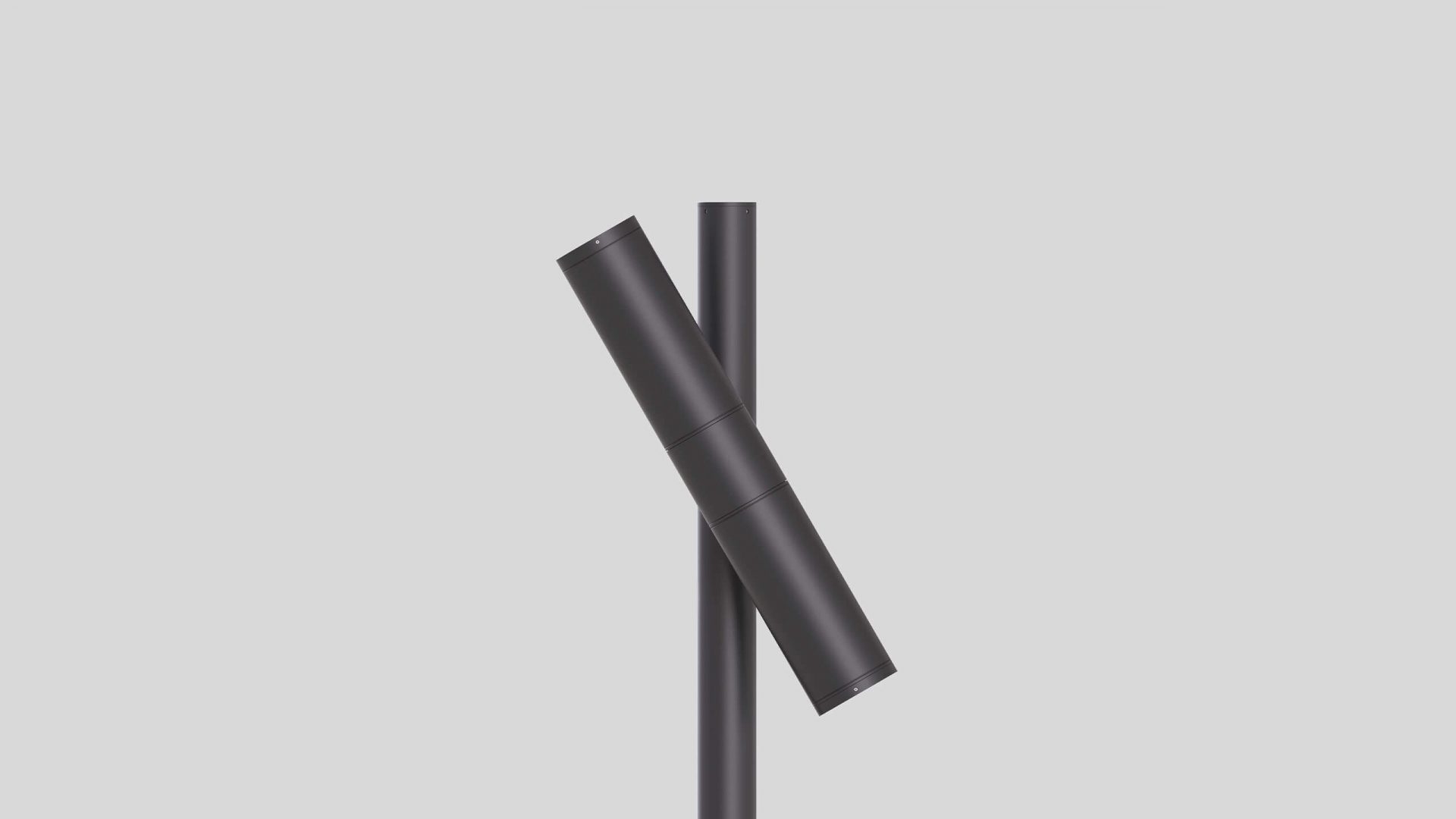 Luminaire main features
3 luminaire head types: Small, Large and Venezia
Optical package consists of 8 geometries
Luminous flux from 350lm to 4,500lm per light source
Electrical insulation: class II, class I (on demand)
Enclosure protection: IP66, IK08
Colour temperature: 2,700K, 3,000K, 3,500K, 4,000K, RGBW, Amber
Transparent or prismatic glass screen
Surge protection: up to 10kV/10kV
Configure