Nashira Collection is characterised by circular bases decorated with leaves, flutings, festoons and ovals. The tops have swan neck brackets. The luminaires have a round shape like the bases.
Design: Domenico Neri
The collection consists of: up to four arms lamp posts (4 meters high poles), post top configuration, wall mounted on bracket, suspended with tige and chandeliers. Luminaires part of the collection are: Light 600 and Light 30.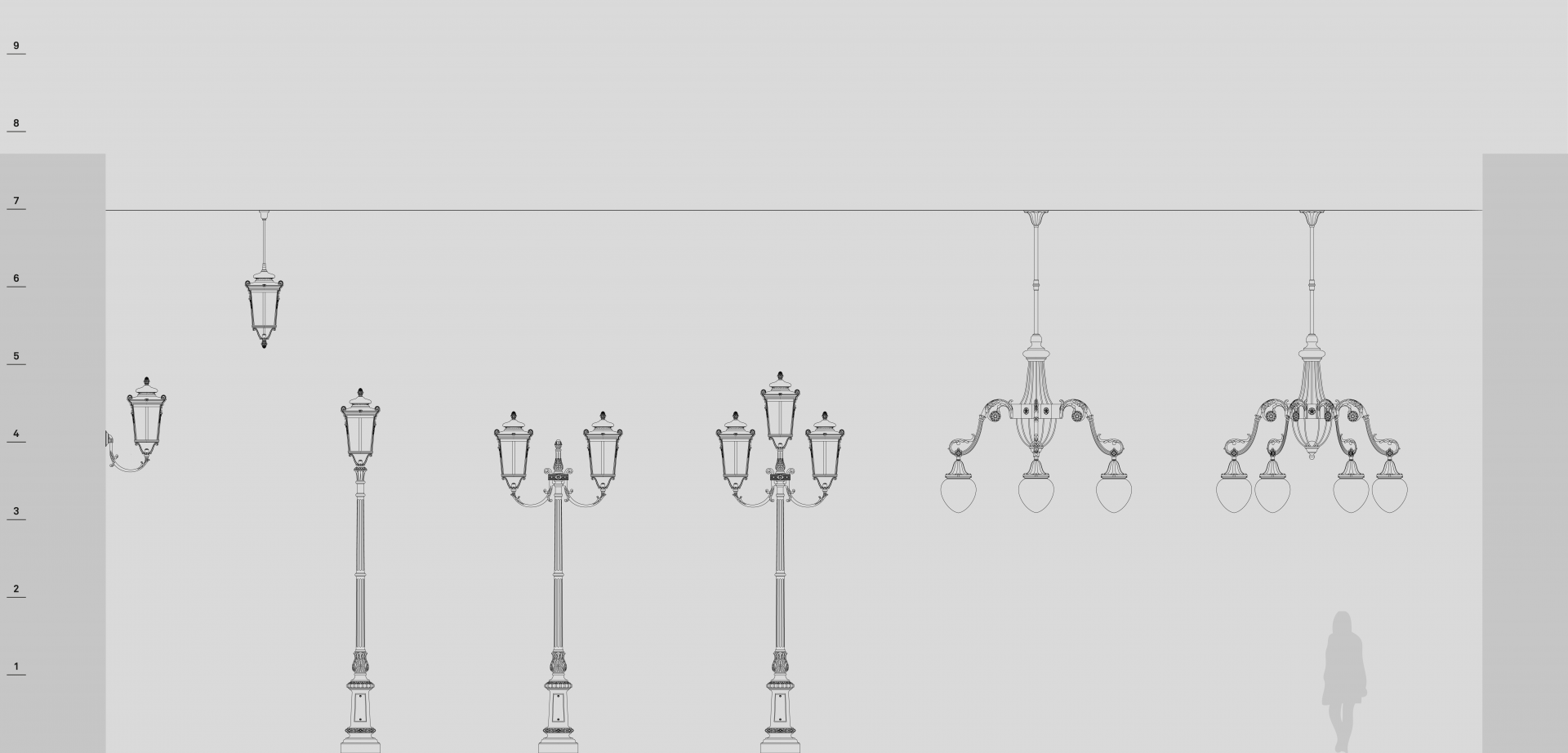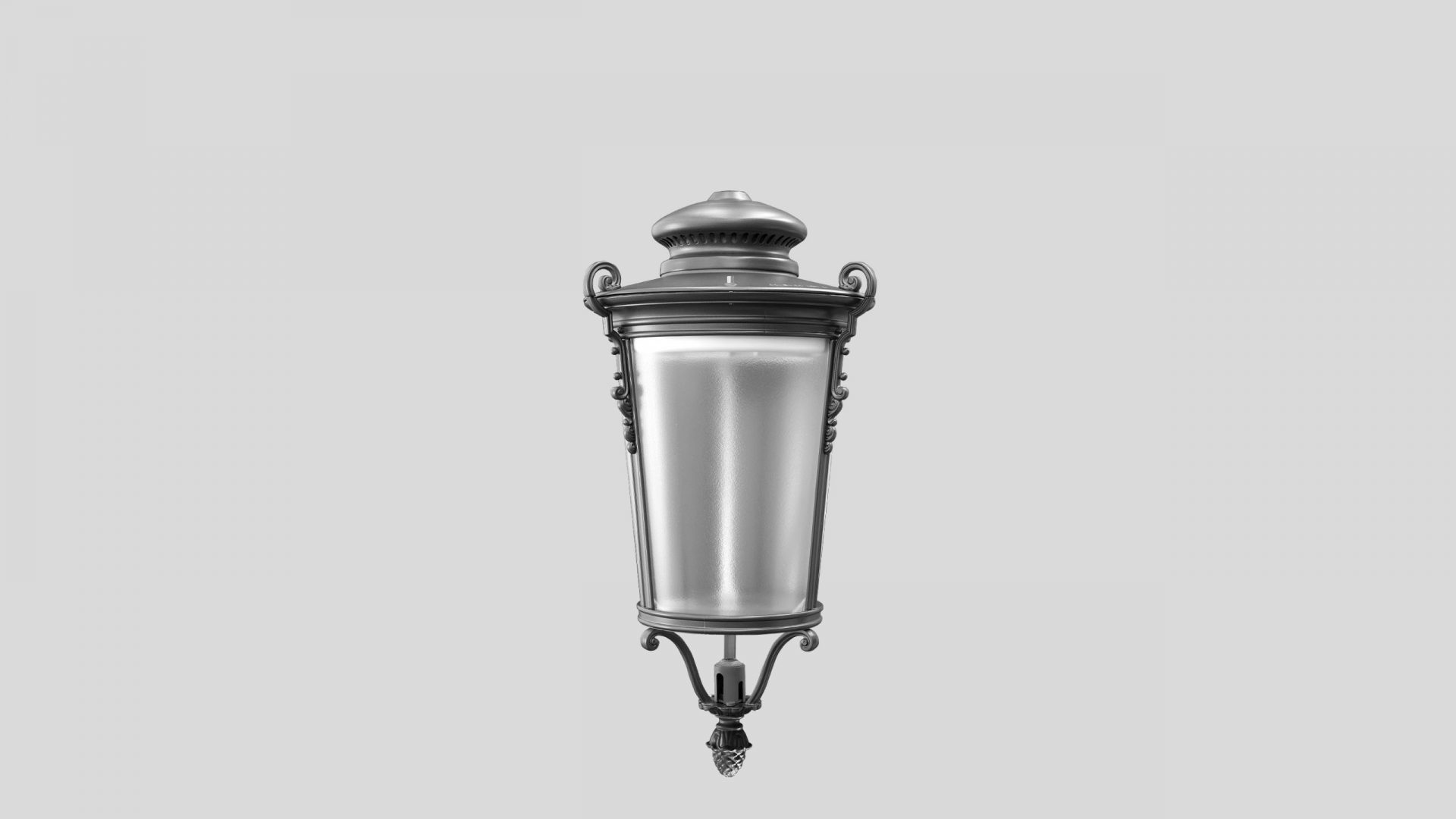 Main features
Post top luminaire lamp post
1, 2, 3 and 4 arm lamp posts
Posts height: 4m
Wall mounted version on bracket
Suspended with tige
Chandeliers