The car park of a great commercial space is no longer considered a merely functional area but a qualifying element of the overall project. Hence the care in the choice of the elements for décor and illumination.
Place
Cesena and Gambettola FC), Italy
Customer
Conad CIA - SOEL Impianti
Lighting project
Cesena (Montefiore): Arch. Delio Corbara; Tecne Engineering Srl - Gambettola (Famila): E.S.I Project
Antares L - S, with their high performance and aesthetics, are suitable for illuminating great commercial spaces.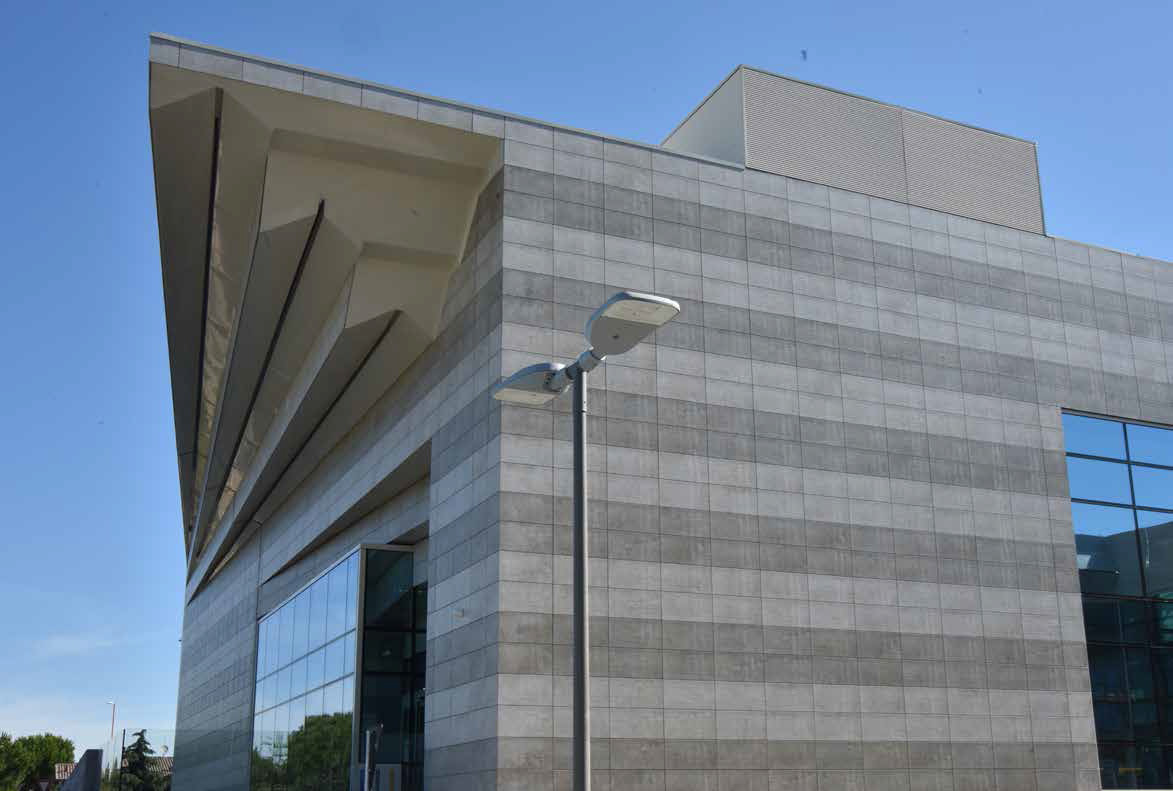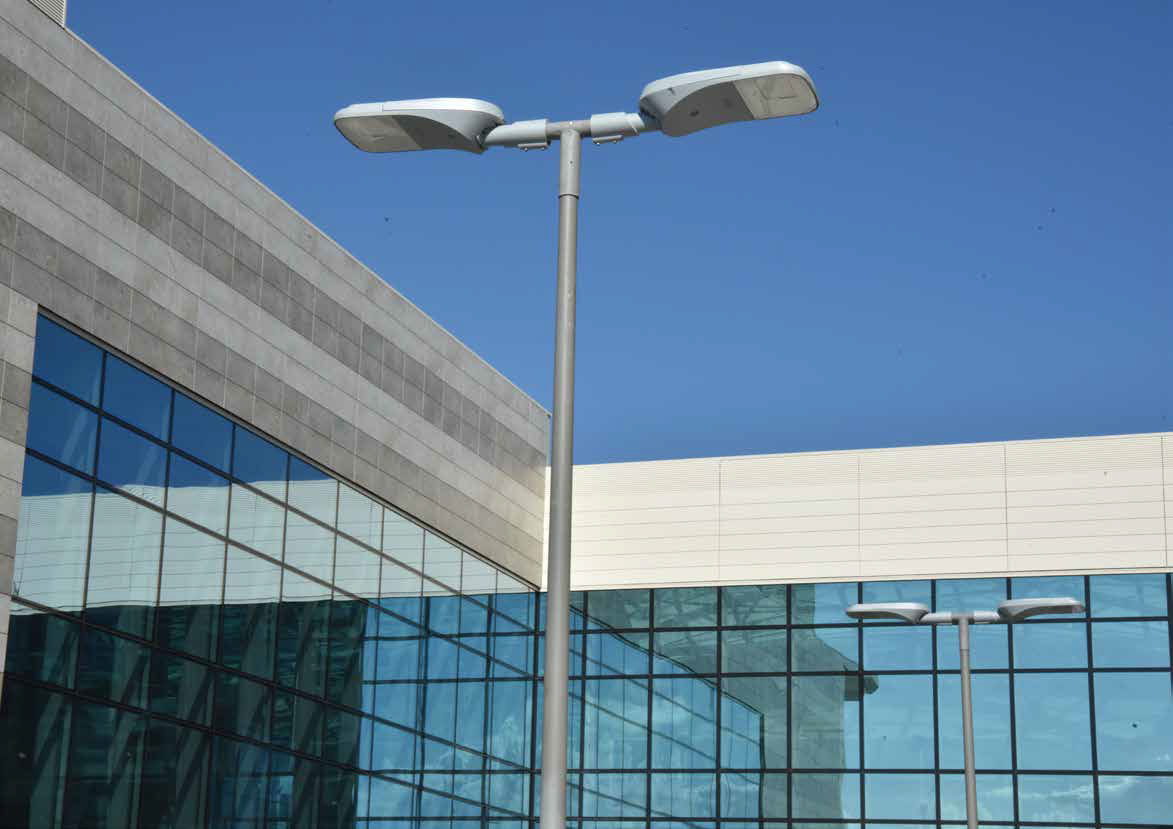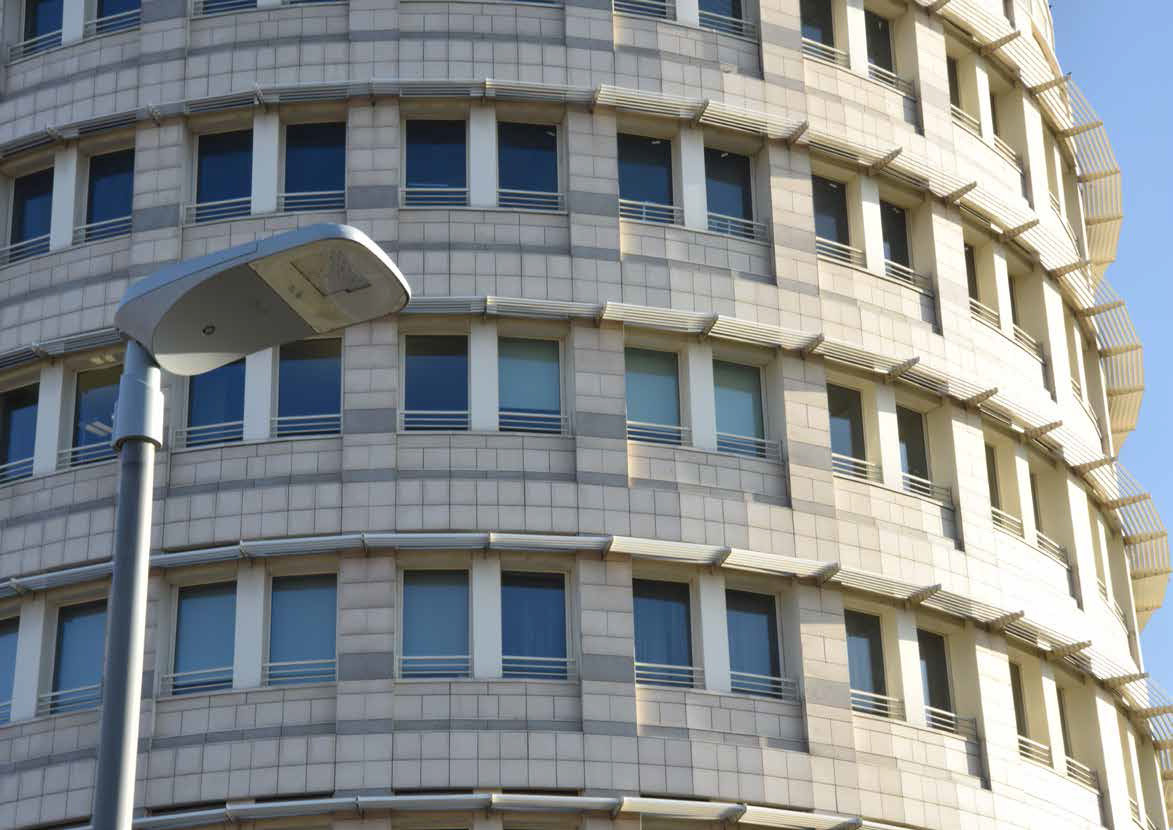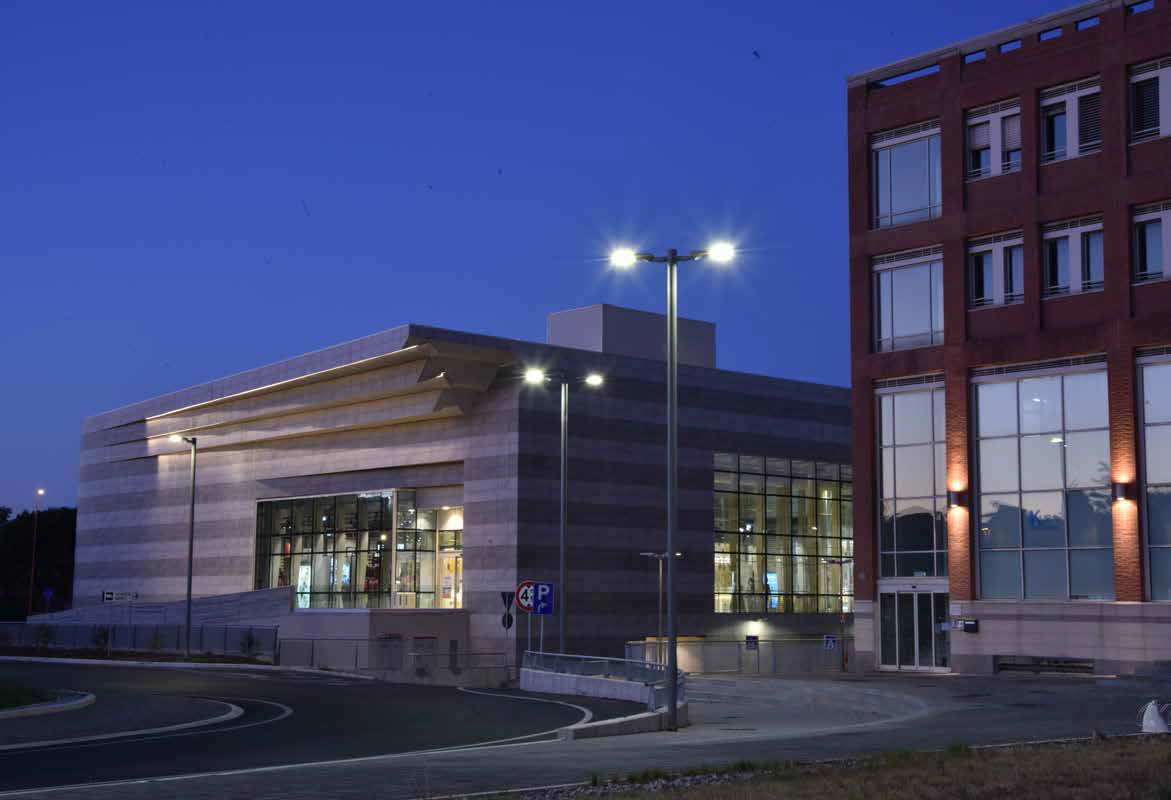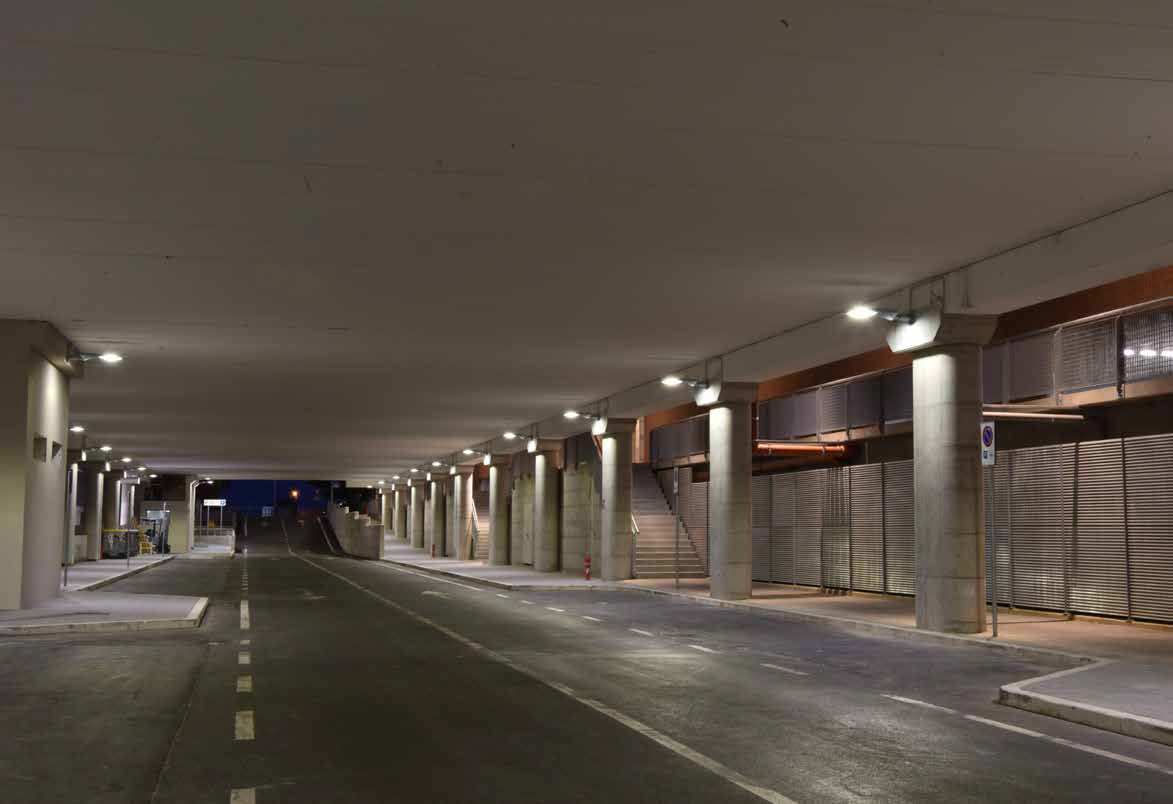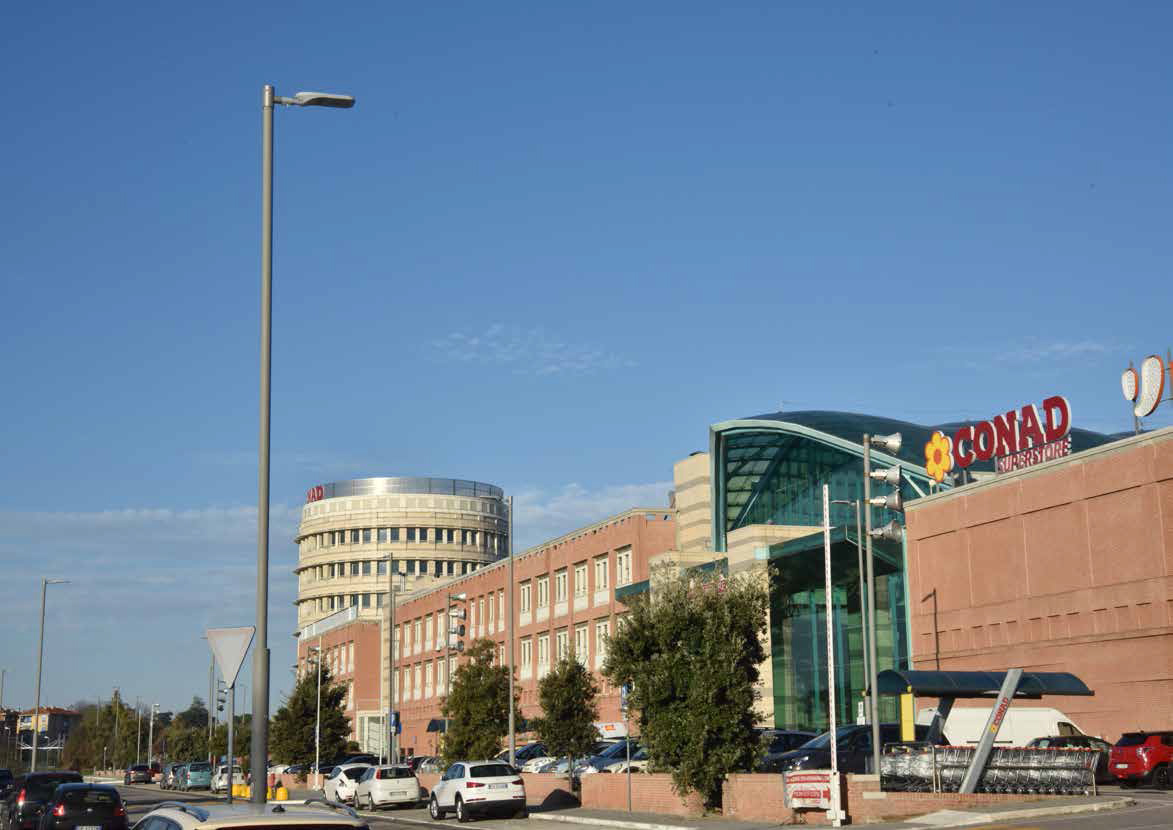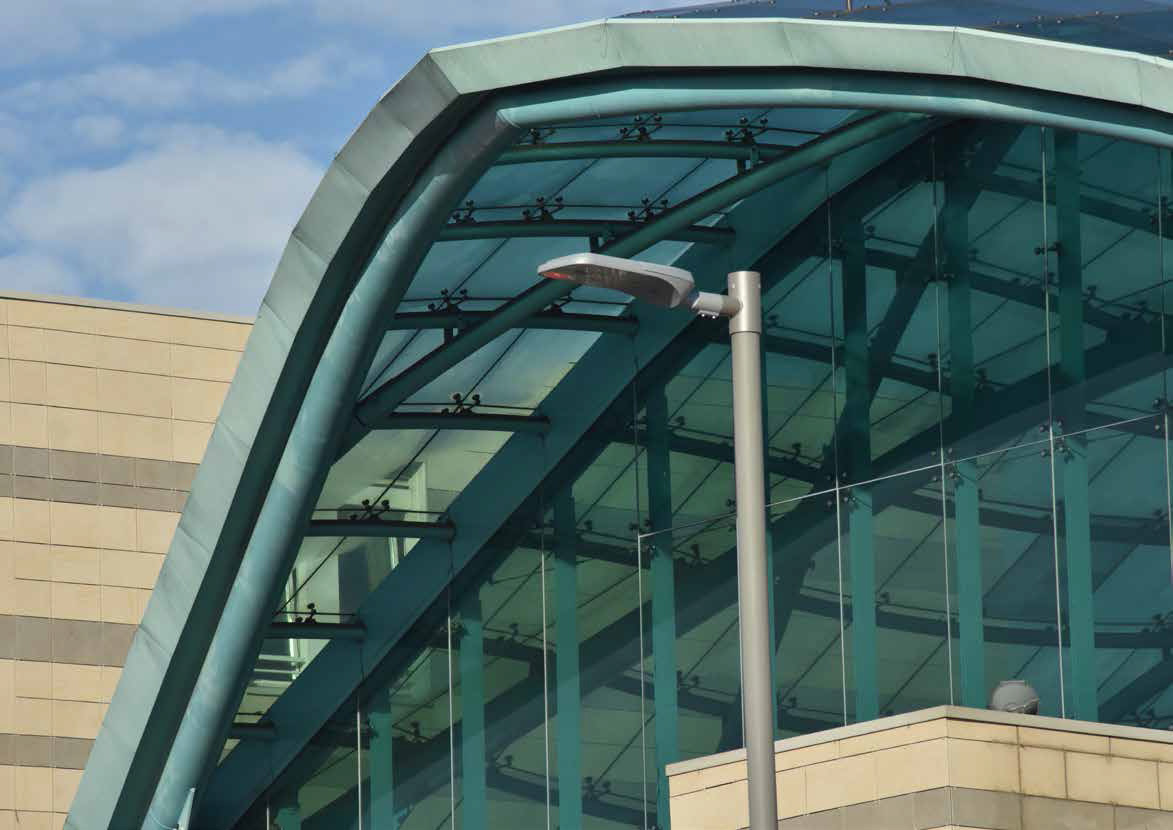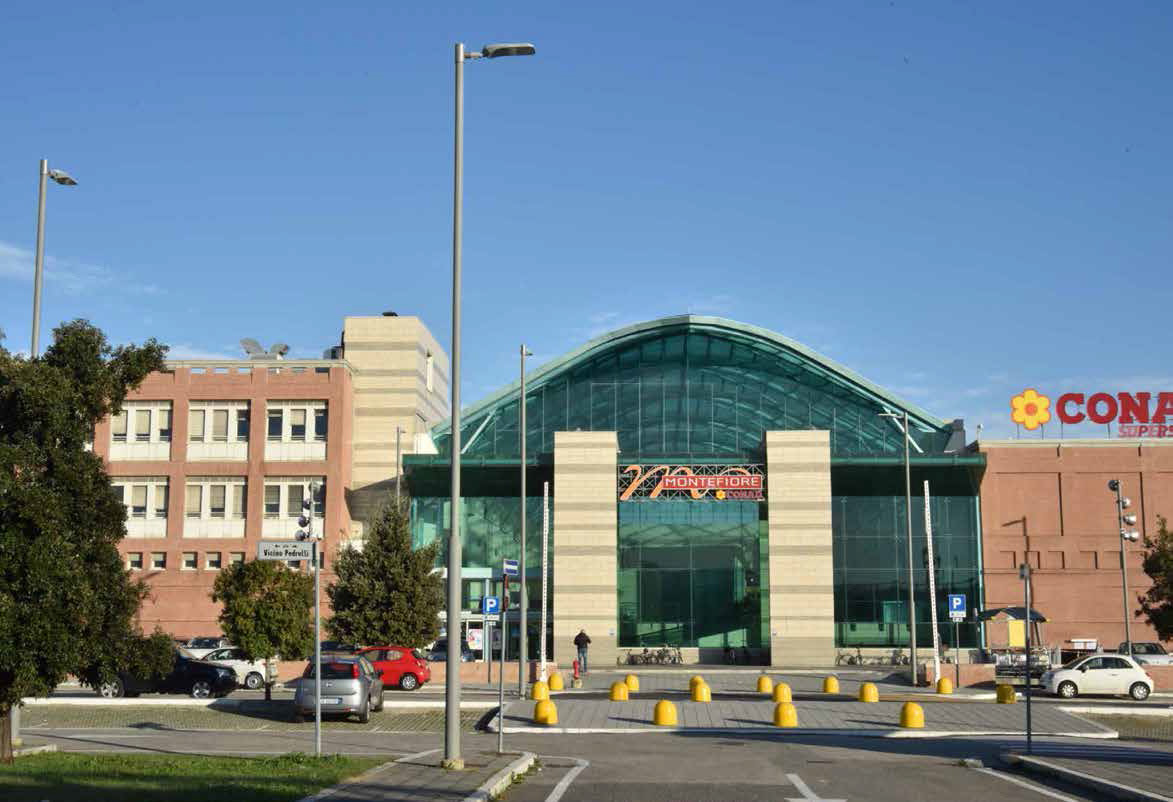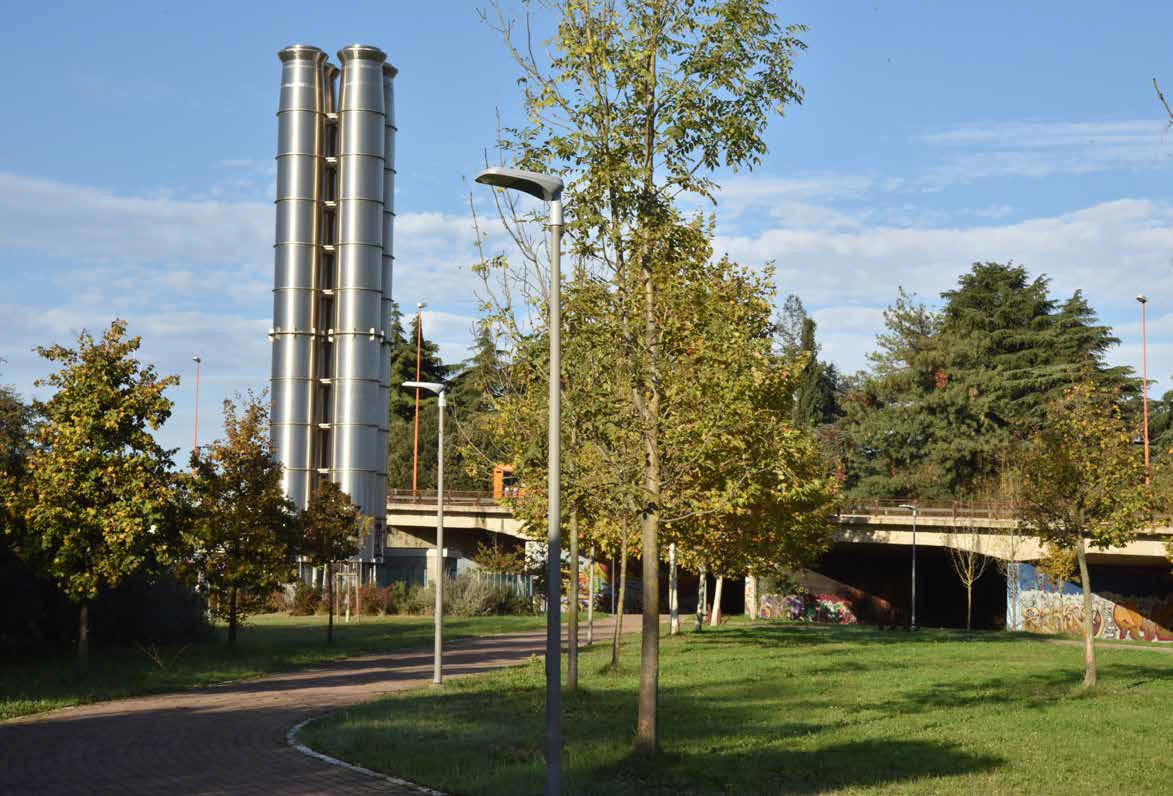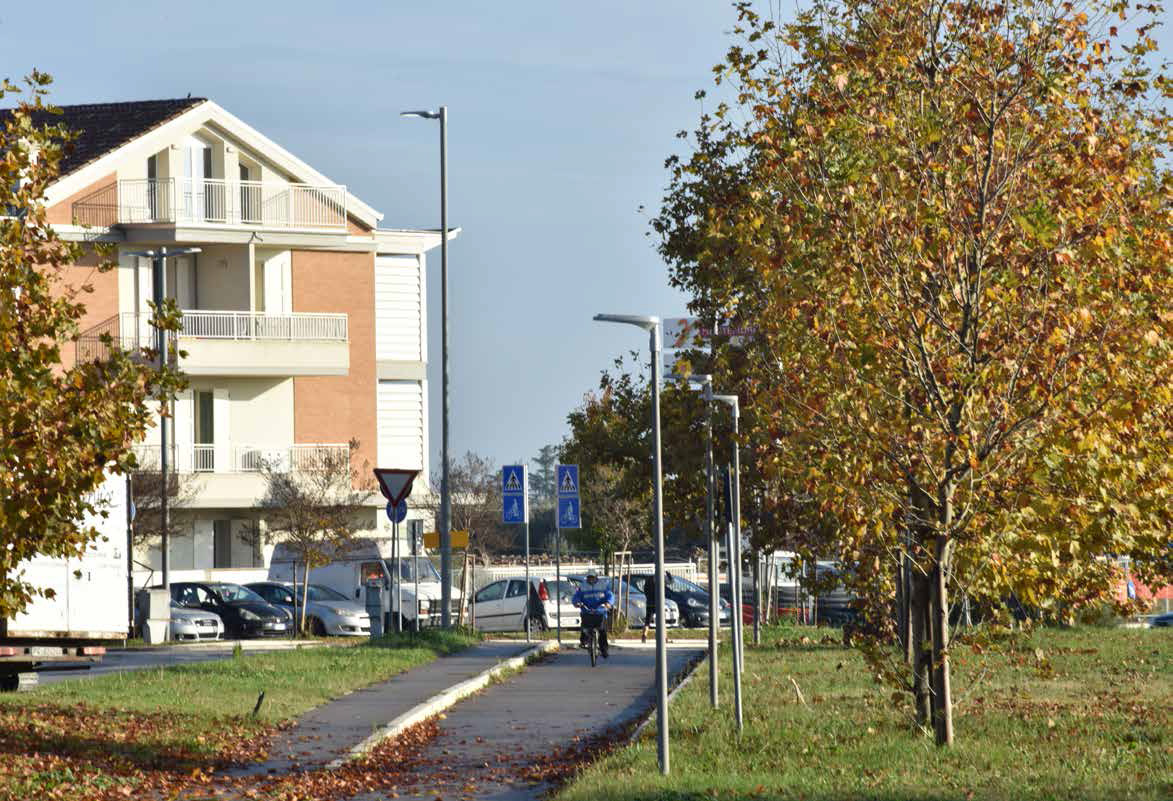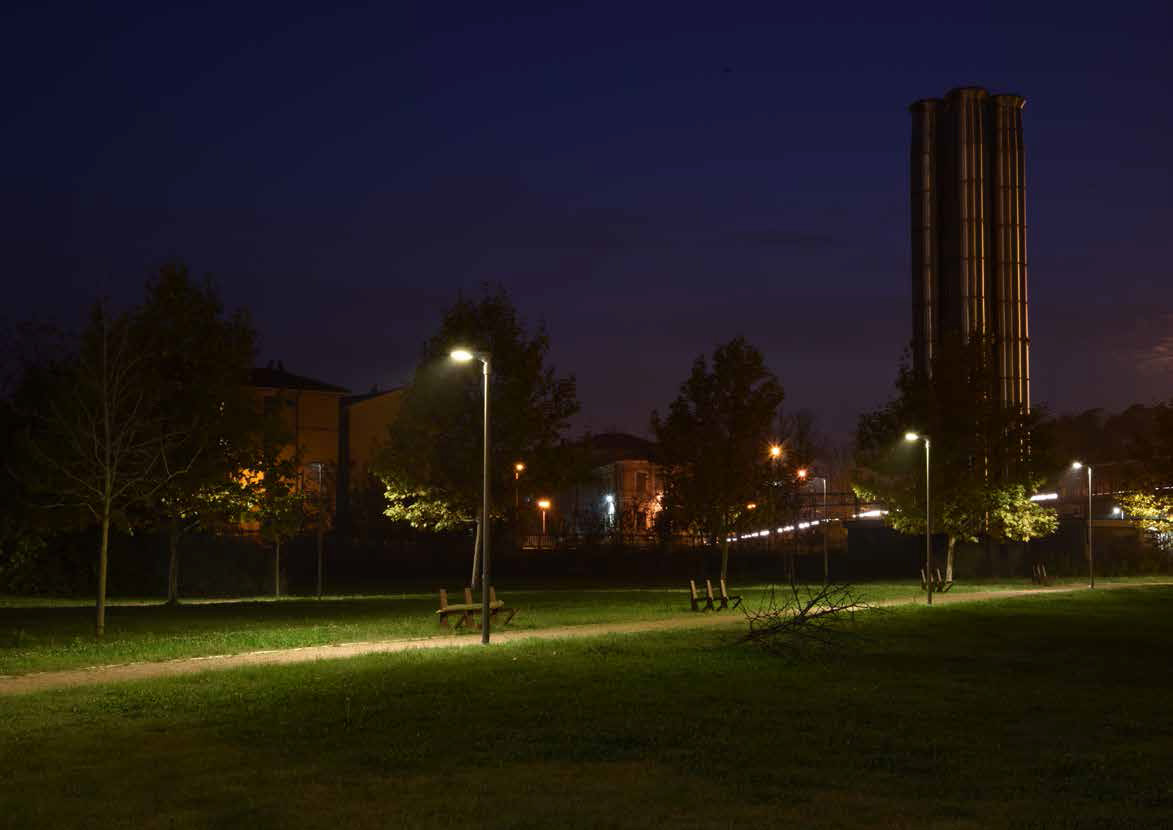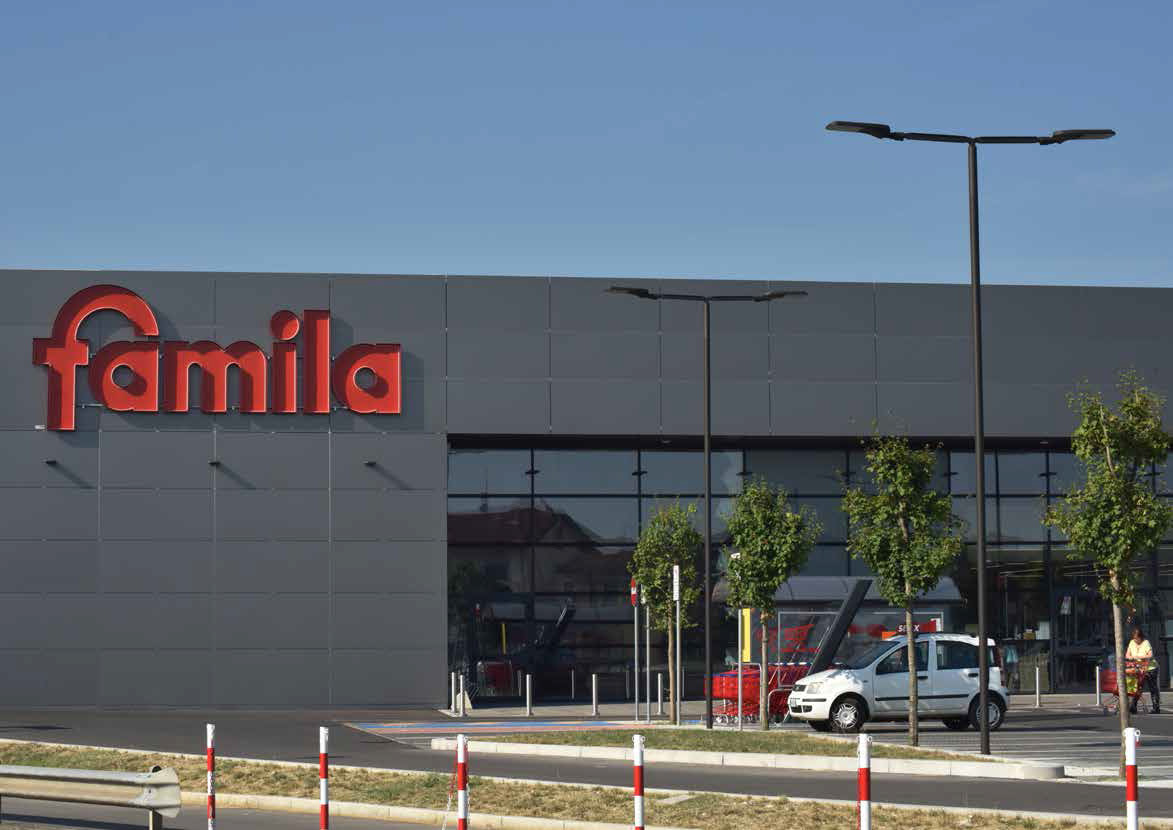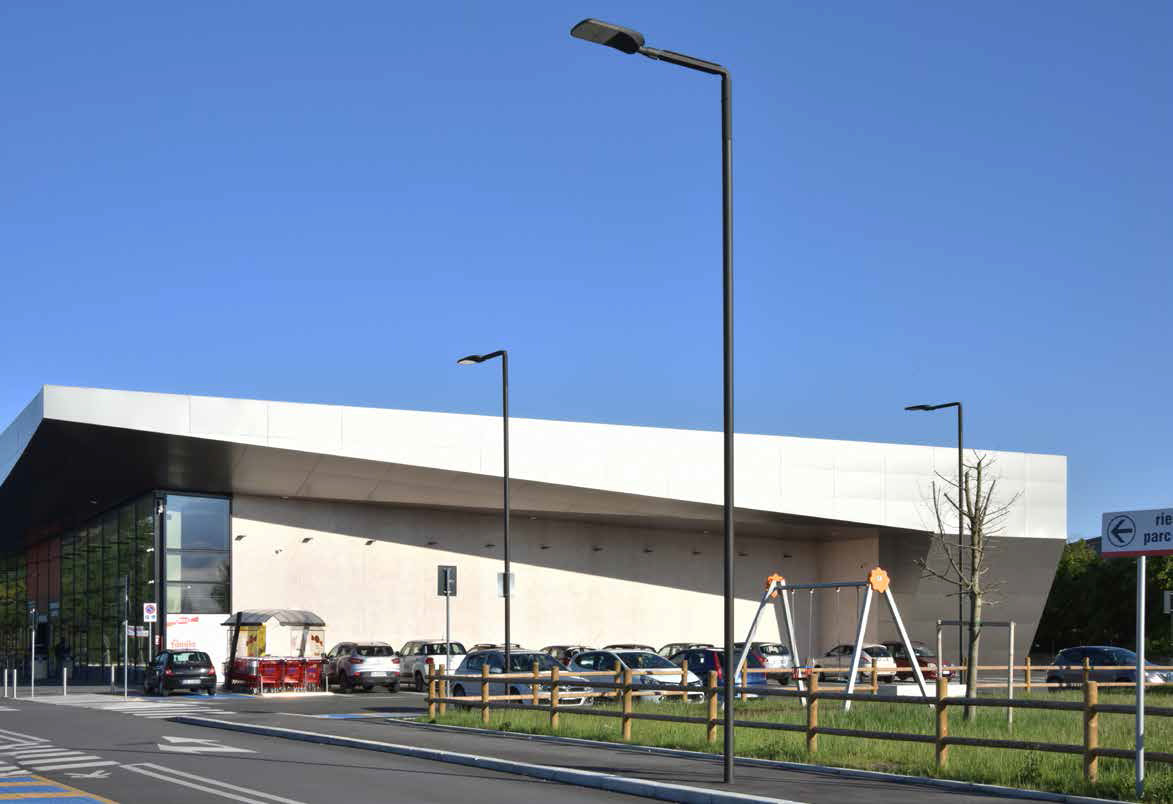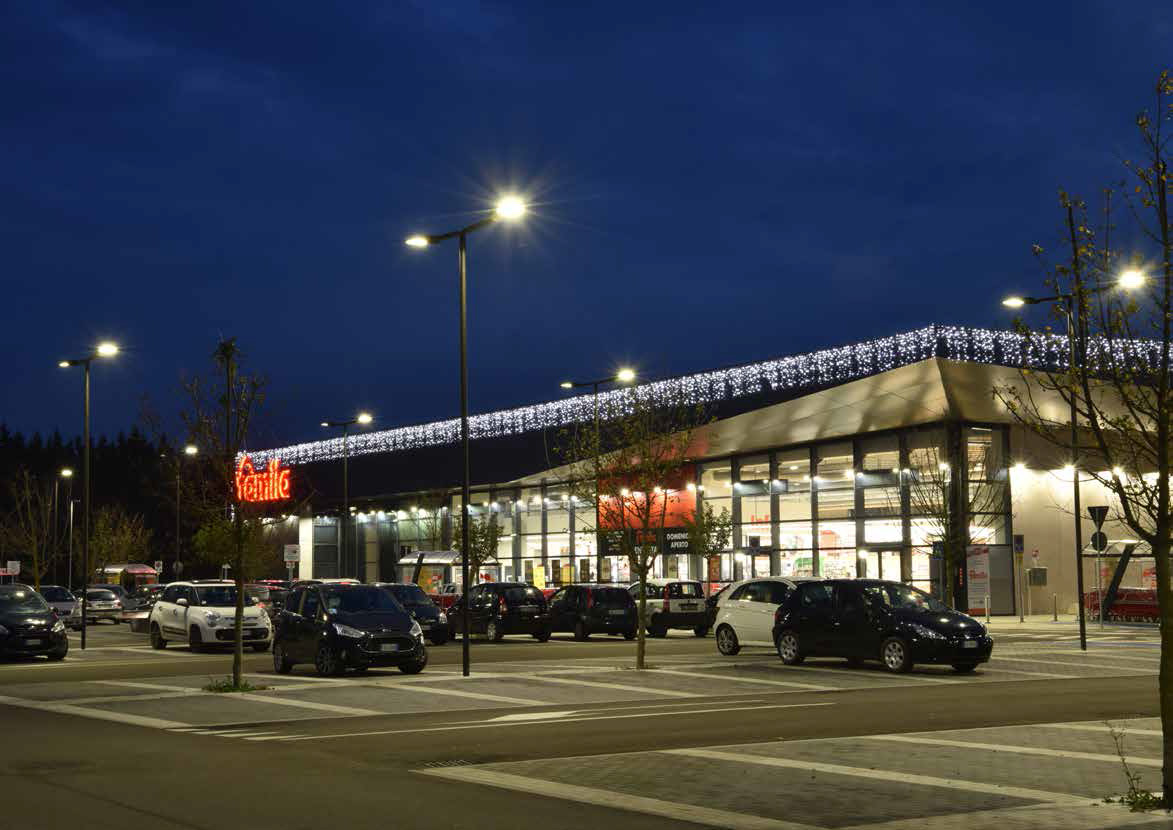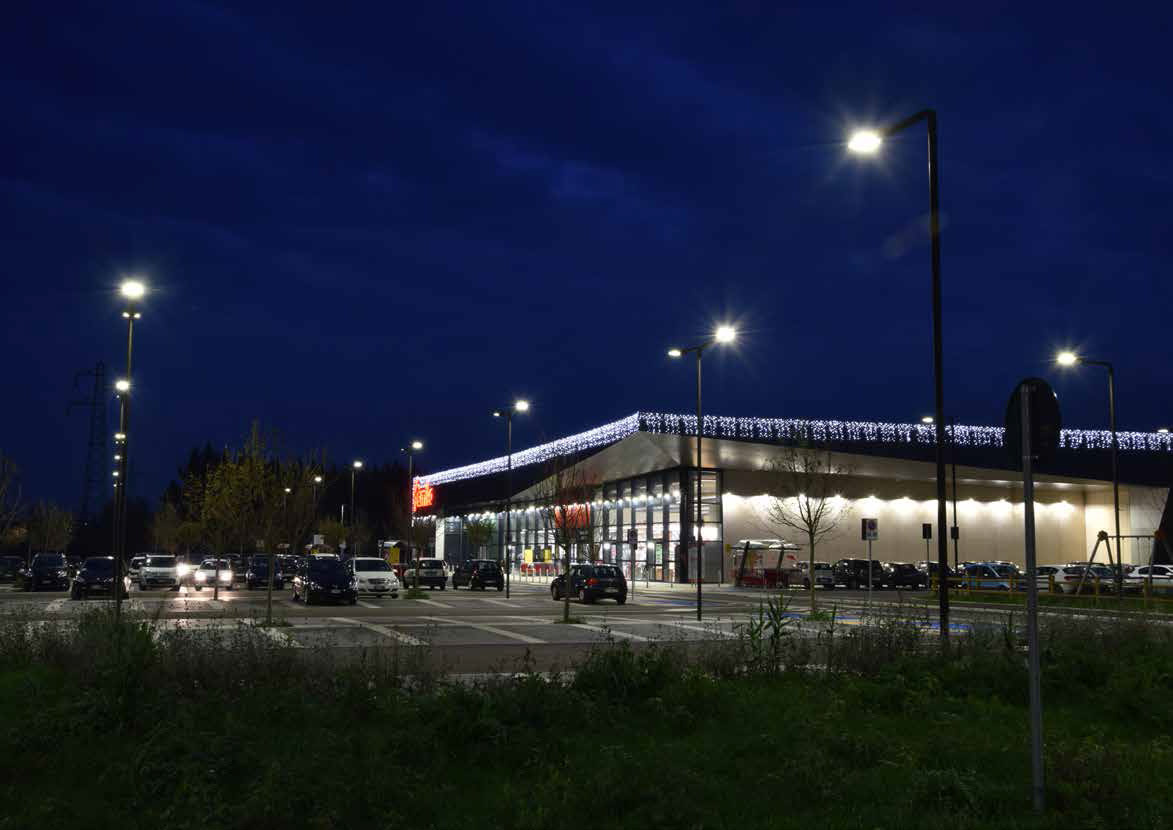 Product used in this project
Read about other projects
Alghero (SS), Italy
A double row of Sheliak lampposts with Light 804 lanterns illuminates the dockside of the port of Alghero. A scenic backdrop is provided by the old walls of the city.
Spectrum Center Irvine, CA (USA)
The Spectrum commercial centre at Irvine, California, was inaugurated at the end of the last century and has been gradually expanding since 2018. Its plan reproduces a small European city. For its illumination, lampposts were used from the Kuma and Tabit collections with Light 500 and Light 600.
Milan, Italy
The Cimitero Monumentale (Monumental Cemetery) of Milan is considered, a great open-air museum. On the occasion of the inauguration of the new underground station, the square in front of the cemetery was renovated. The Tabit lamppost with Light 804 was chosen for the illumination.
Project Discover all the details
Project Download presentation and photographs of the project