Luminaires for catenary systems
Chara
With unique aestethics inspired by the design of indoor ceiling lights, Chara complements historical and contemporary looking surroundings.
Design: Studio ATA, Clem François Fiorentini, Alfredo Farnè
Four different standard distributions can fulfil most requirements, whilst the softly lit transparent cylinder adds character to any lighting scheme.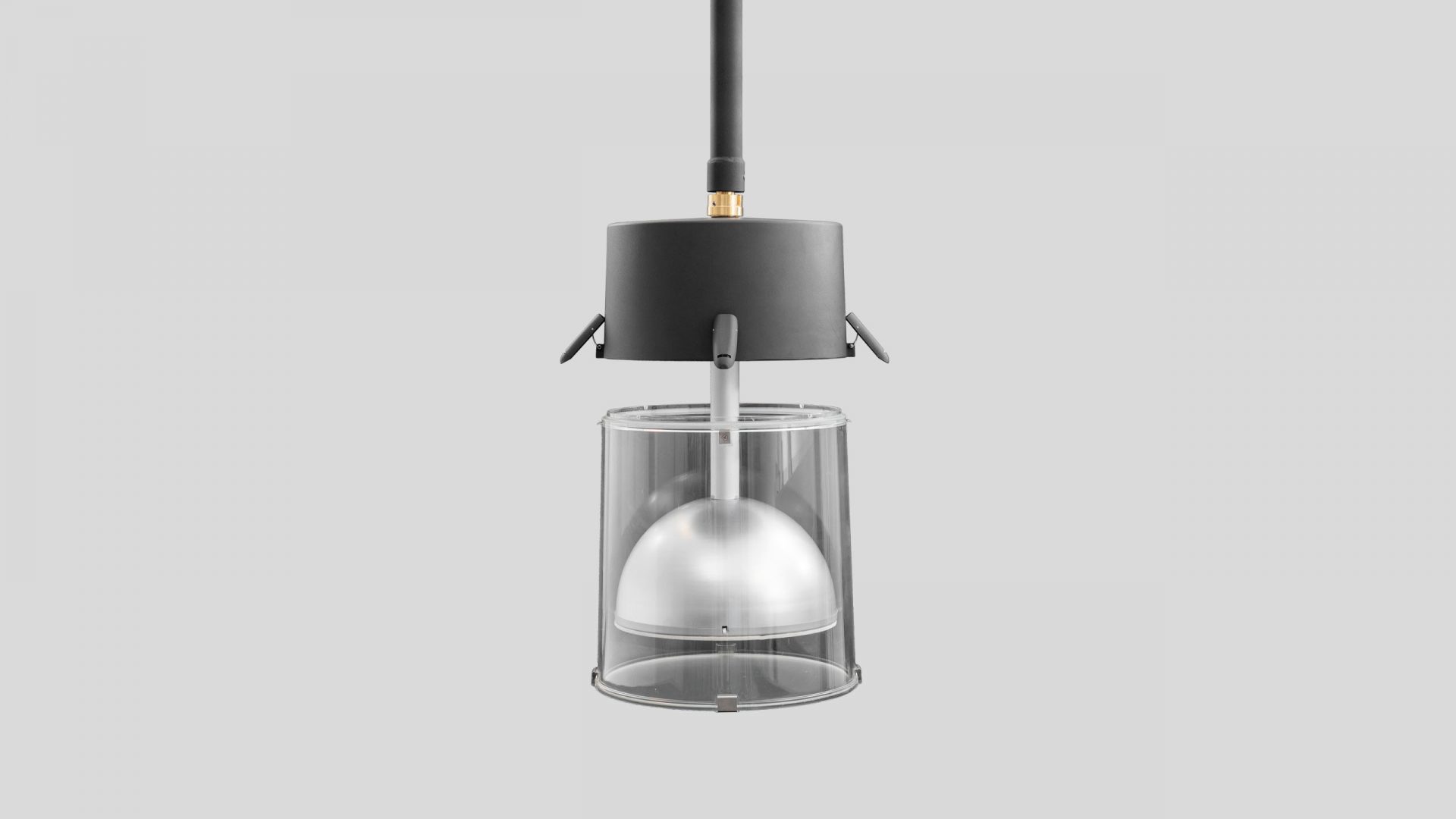 Made of die-cast, sheet and extruded aluminum, brass and equipped with prismatic flat glass, its protection rating is IP65 and mechanical resistance IK08.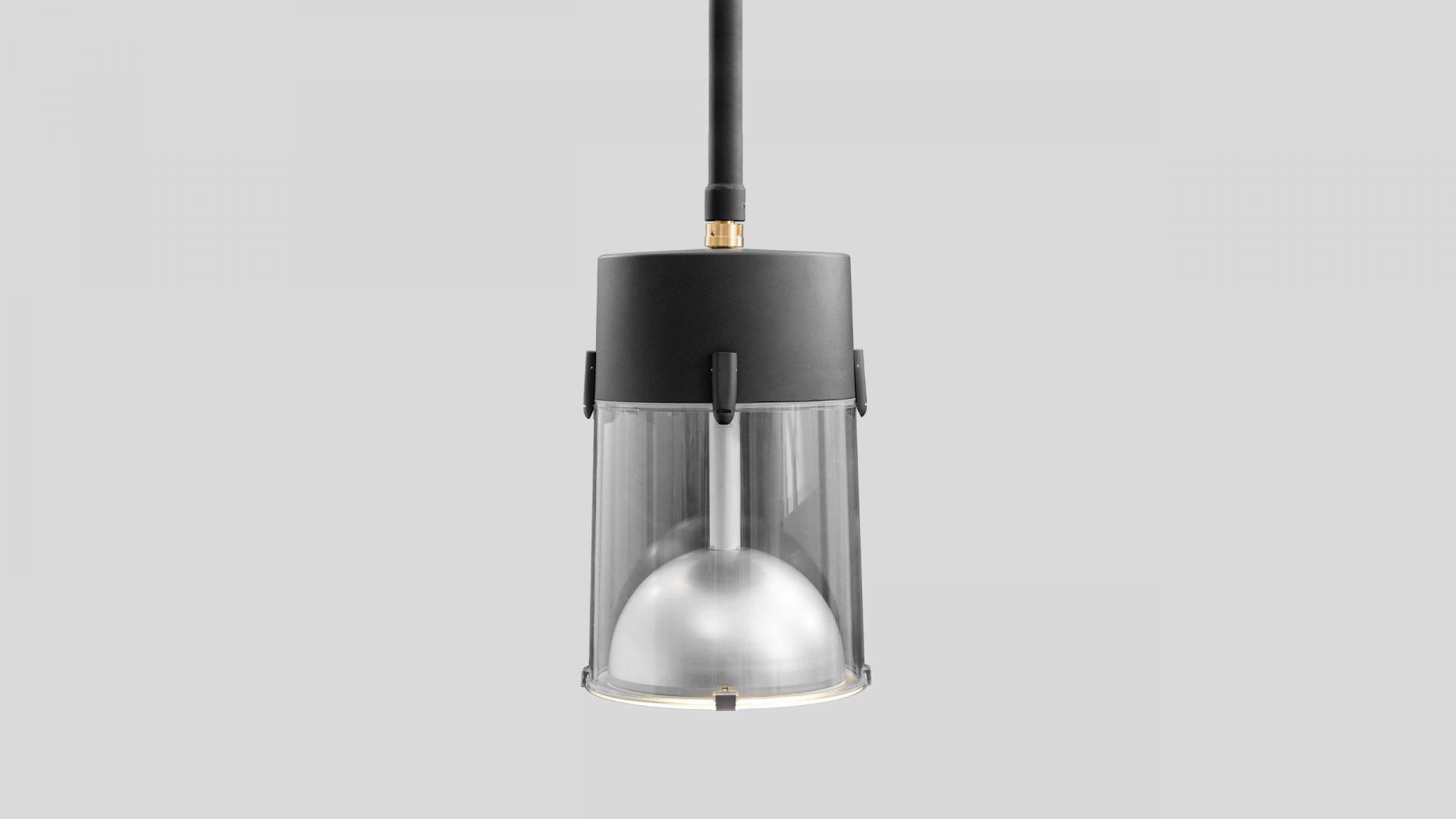 The optical system is composed of overlapping PMMA lenses with high performance and constant light transmission. The wide emission surface and the perimeter reflector increase the emission efficiency maintaining reduced glare values. Customised distributions of light can be obtained thanks to the flexibility in composing the lenses.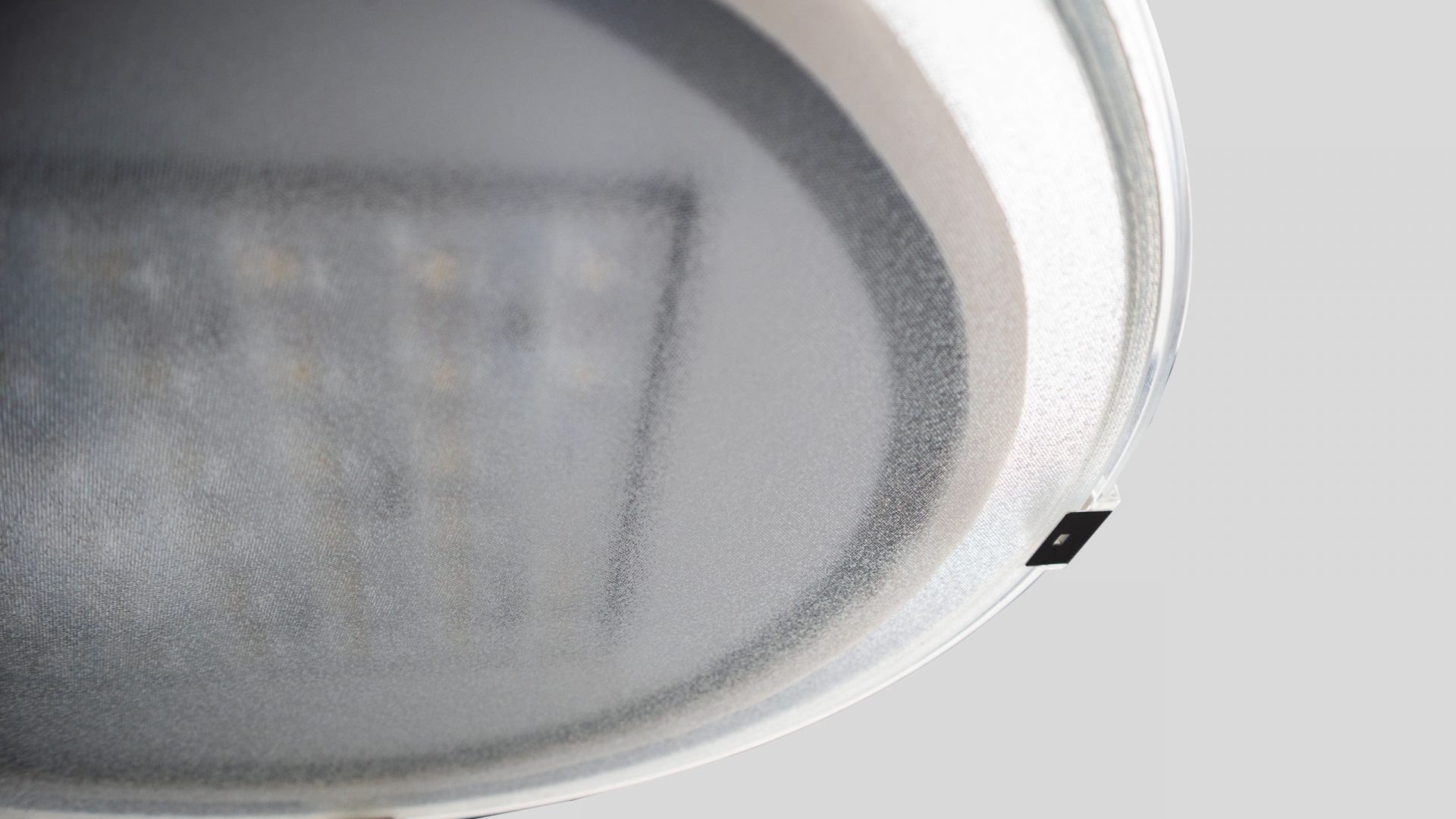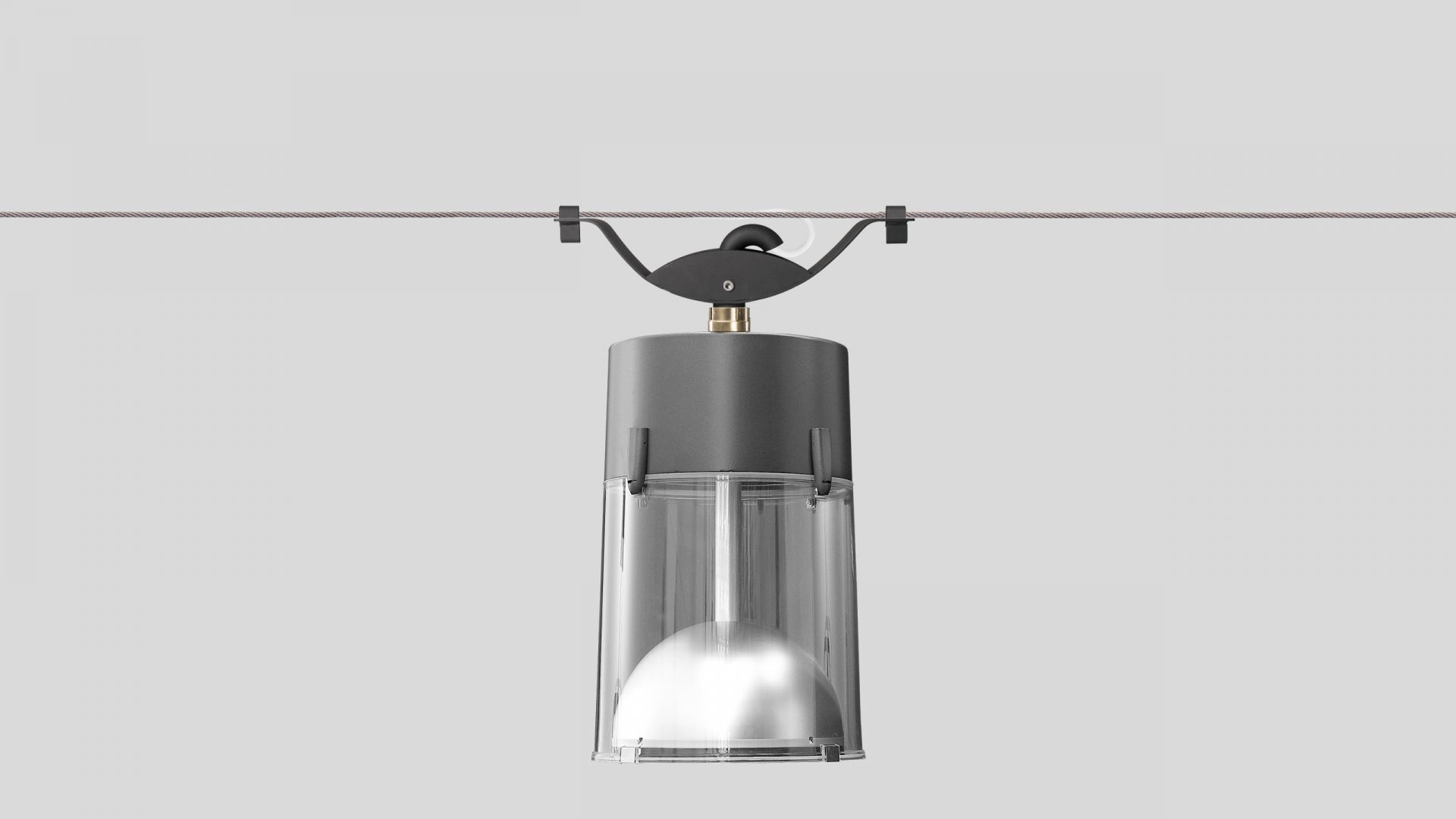 Luminaire main features
LED optics: multilayer lenses
Luminous flux up to 7,500lm
Optical package consists of 4 geometries
Colour temperature: 3,000K and 4,000K
Electrical insulation: class II, class I (on demand)
Enclousure protection: IP65, IK08
Standard surge protection for differential/common mode 6kV/10kV (CL I, CL II) and 10kV/10kV (CL I, CL II) in presence of additional protections (on demand)
Configure