We joined forces with American architects Skidmore, Owings & Merrill (SOM) with the ambition to create a lighting system that blends into any cityscape while enhancing the public realm with a contemporary and recognizable design. Nebula S is one of the projectors part of the system.
Design: Skidmore, Owings & Merrill (SOM)
Nebula lighting system features three luminaire head types (Small, Large and Venezia) and two poles of four different heights: 5, 5.9, 6.8 and 7.7 metres. The system has been designed to integrate accessories like glare shield, banner holders, planters, motion sensors, CCTV camera, speakers, photocell, NEMA socket and Zhaga Book.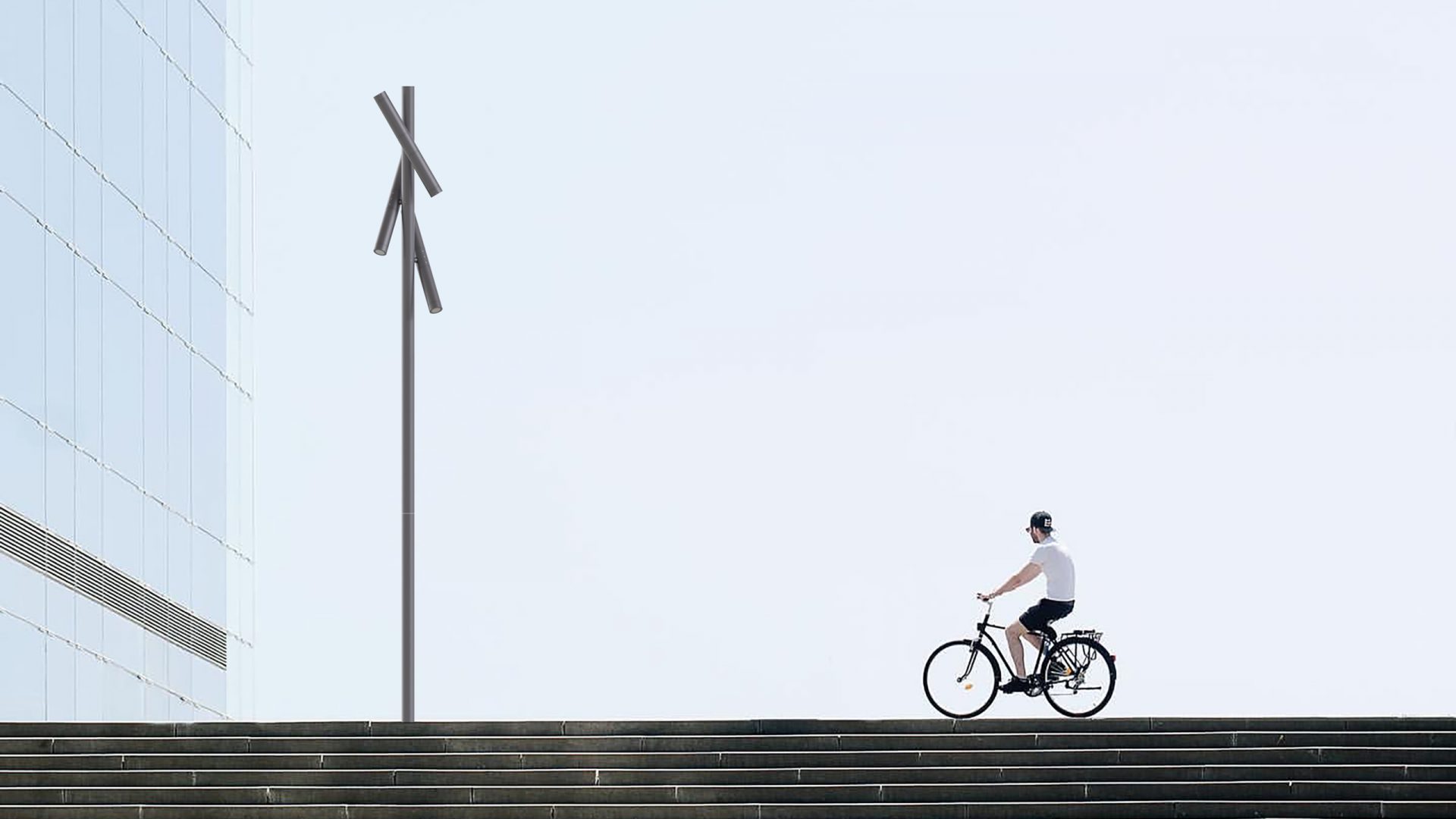 Nebula S is composed of two light sources. They can be controlled together or separately. Beam angles range from very narrow (10°) to wide (80°), while color temperatures from 2,700K to 4,000K, including RGBW.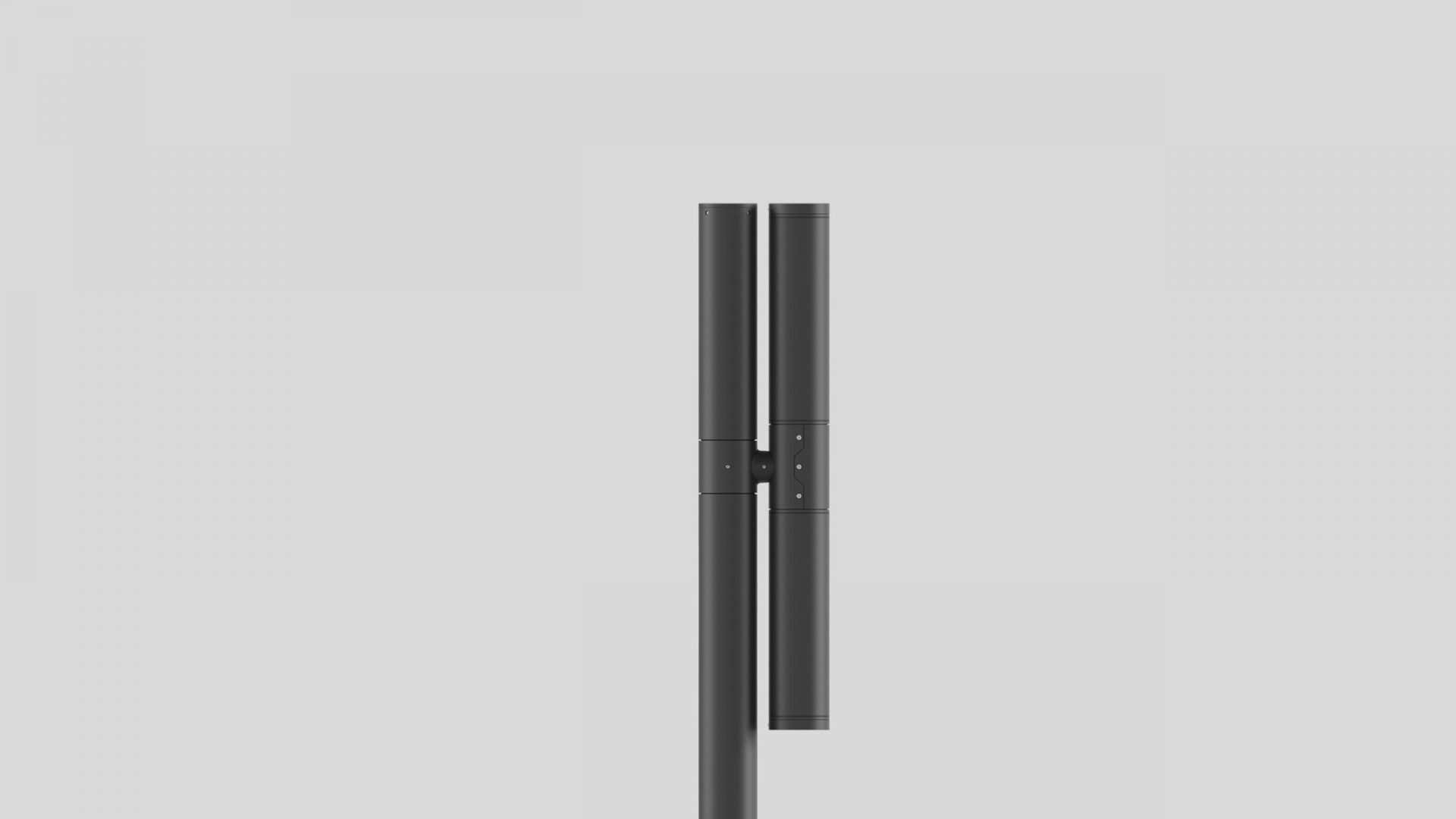 Nebula S can tilt (0°, 30°, 45° or any other angle) and revolve (0° – 120°). The projectors are mounted on the poles through a system of rings.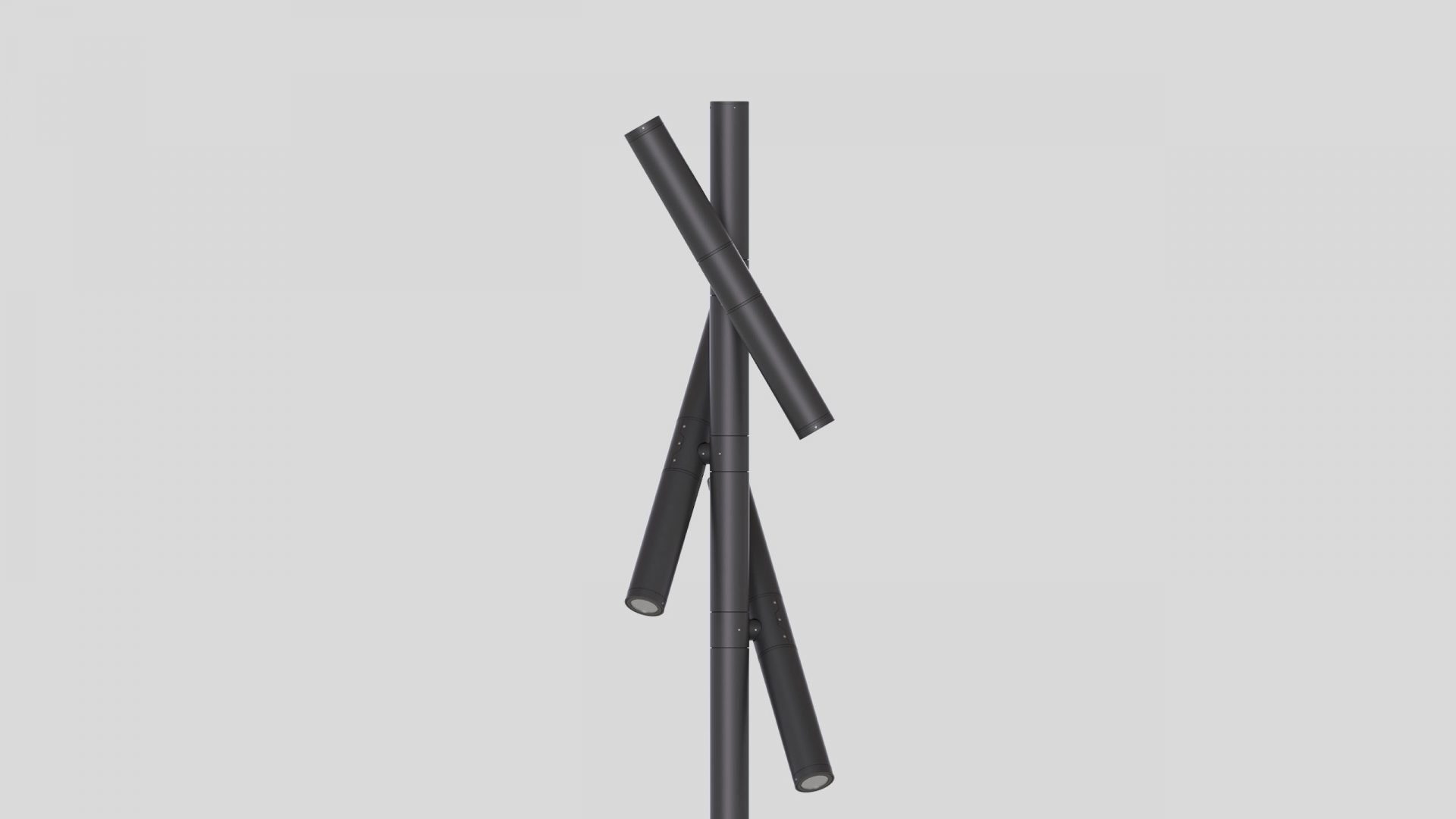 Made of extruded aluminium, galvanised steel and equipped with extra-clear transparent or prismatic tempered flat glass, its protection rating is IP66 and mechanical resistance IK08.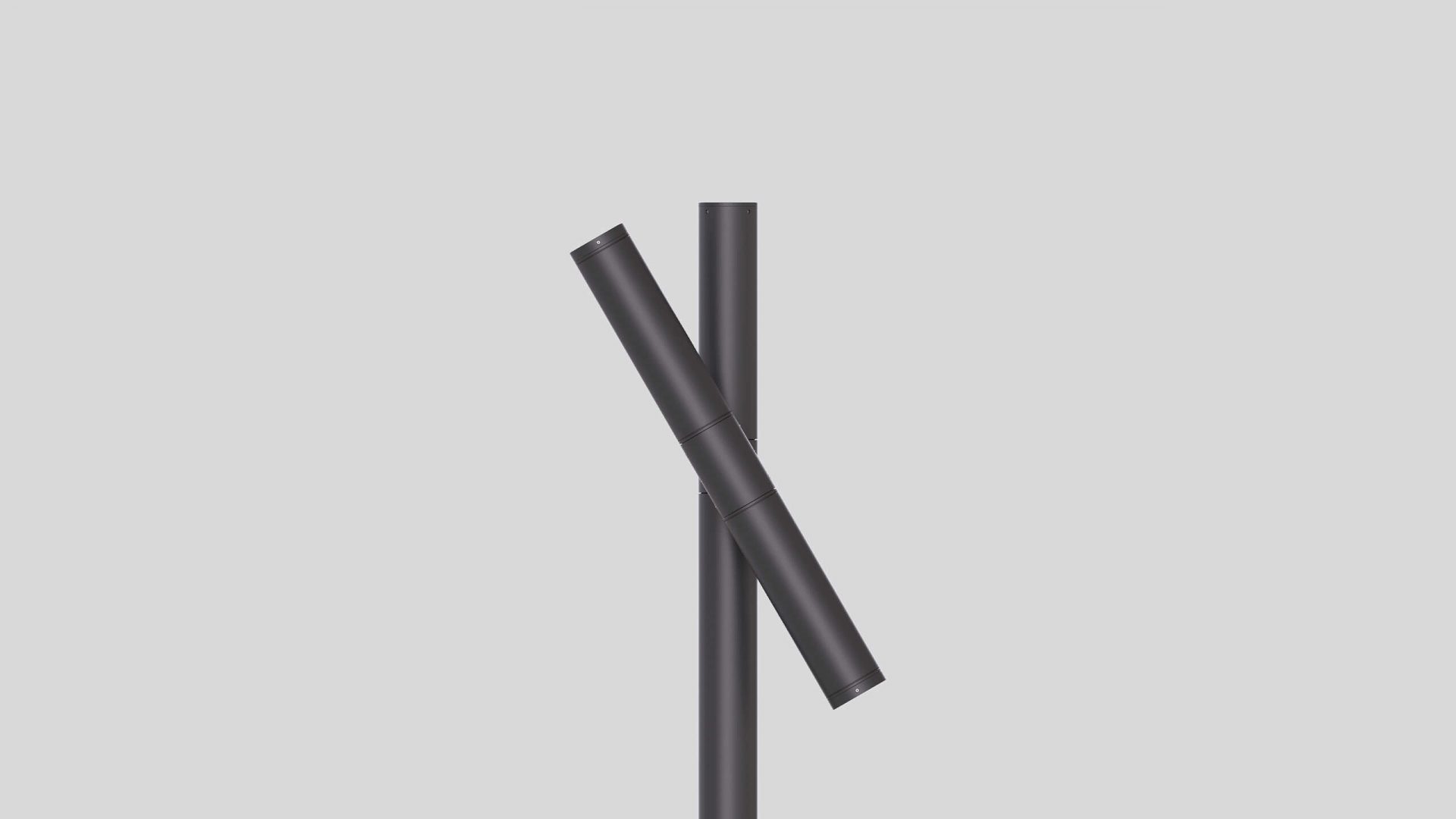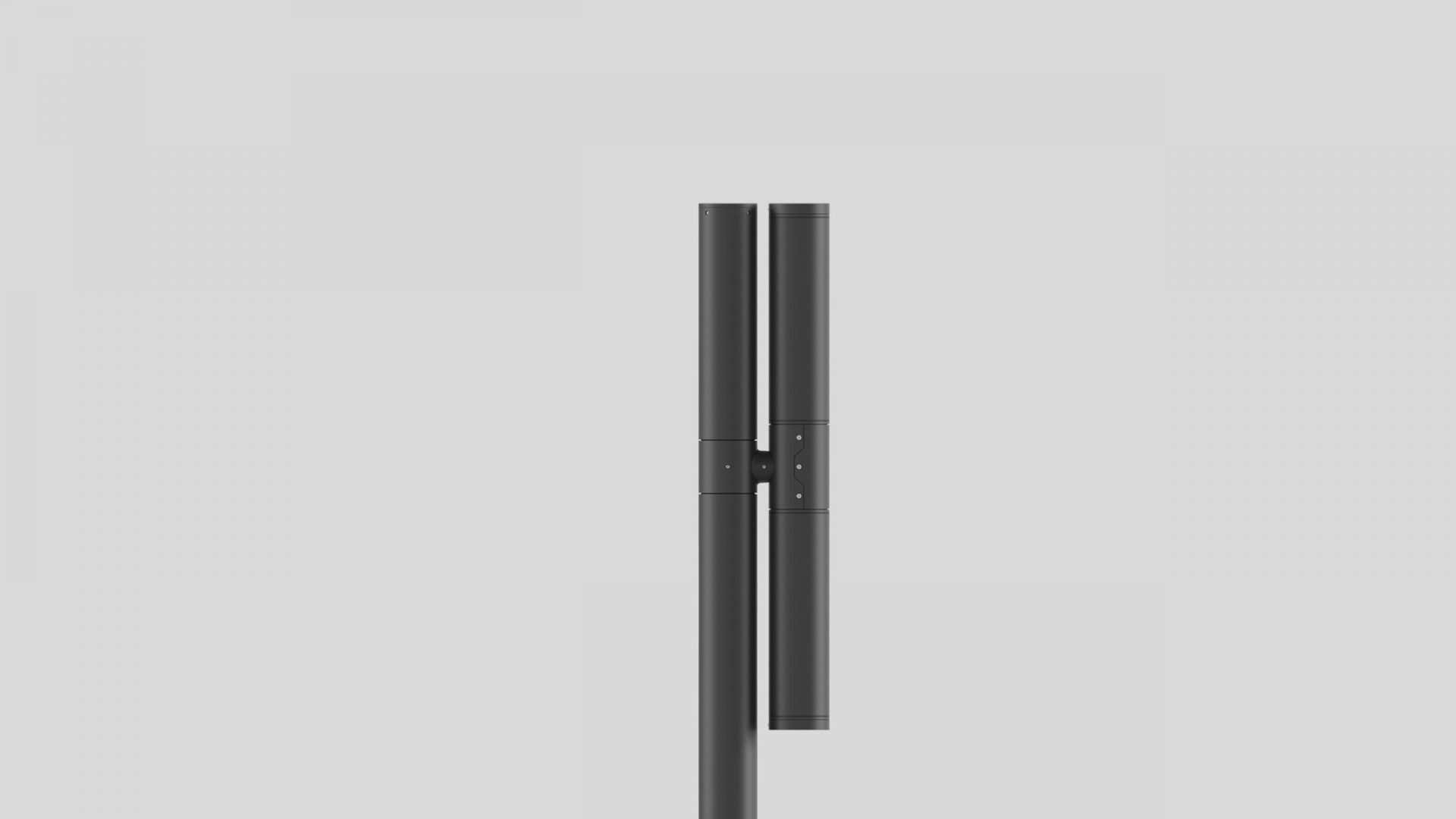 Luminaire main features
Luminous flux up to 2,500lm
Optical package consists of 7 geometries
Colour of light: 2,700K, 3,000K, 3,500K, 4,000K and RGBW
Electrical insulation: class II, class I (on demand)
Enclousure protection: IP66, IK08
Standard surge protection for differential/common mode 10kV/10kV (CL I, CL II)
Configure Nebula_S