The big 'R' echoing the famous graphics of Adolfo Busi lights up the new 'Parco del Mare'. The lamp post we've manufactured is ten meters high and draws the letter 'R' of Rimini, recalling the style of the famous Bolognese artist, who – in 1929 – signed one of the most famous bathing resort posters created to promote the city.
Customer
Municipalities of Rimini
Project
Miralles Tagliabue EMBT
The project, born from the idea of strongly characterising the identity of Rimini's seafront public space, have been developed according with design directions given by Barcelona architectural practice Miralles Tagliabue, that defined public and private interventions' guidelines.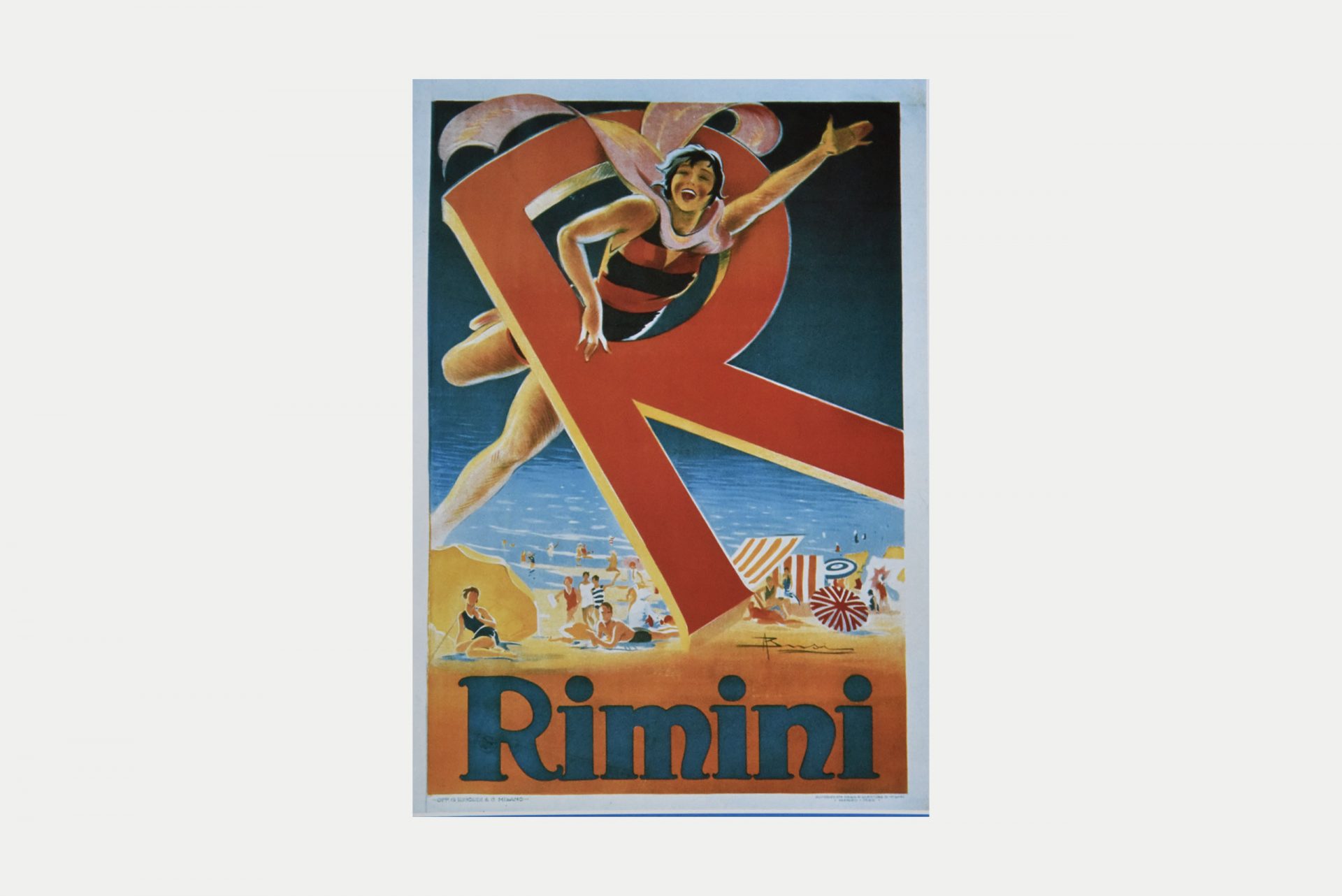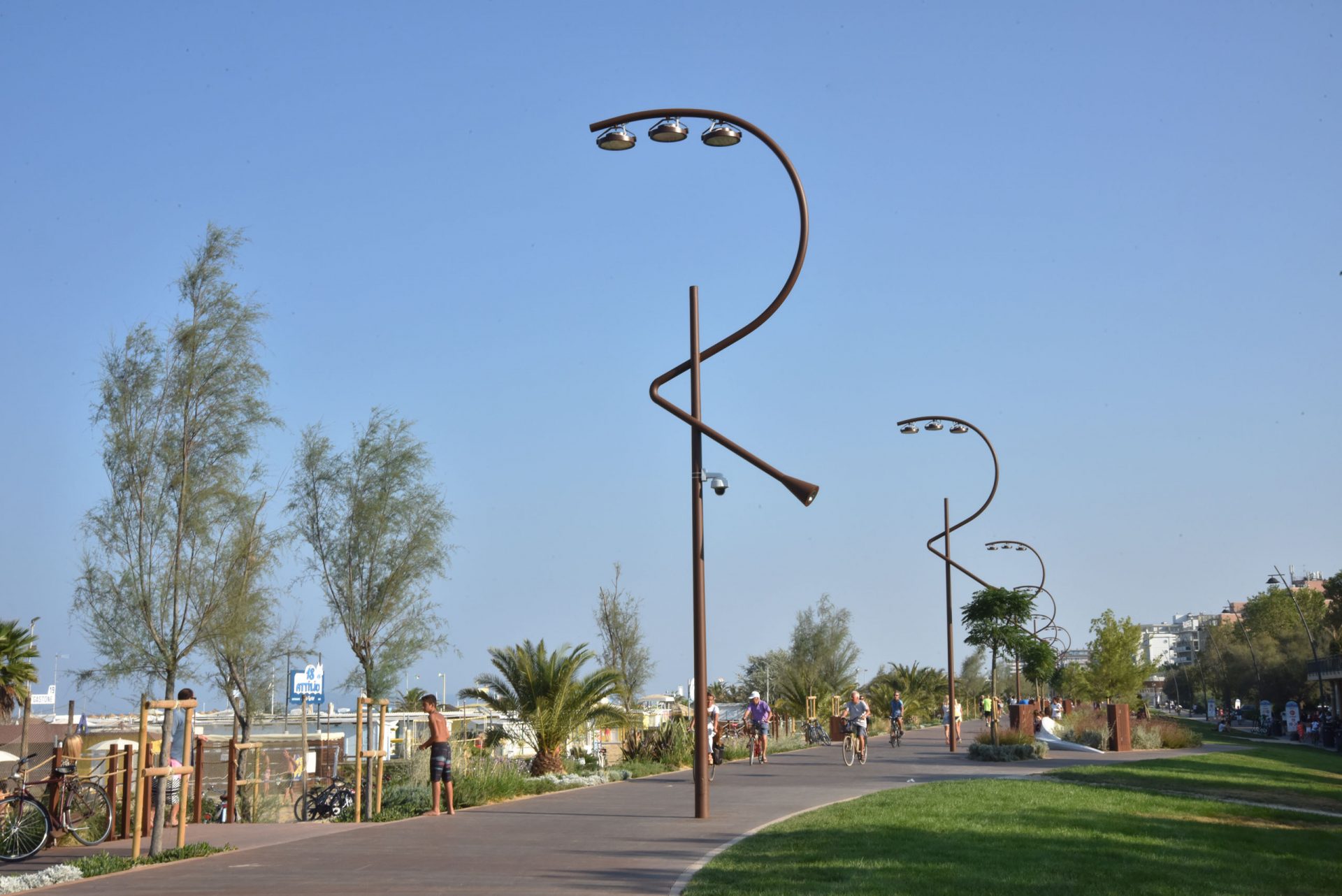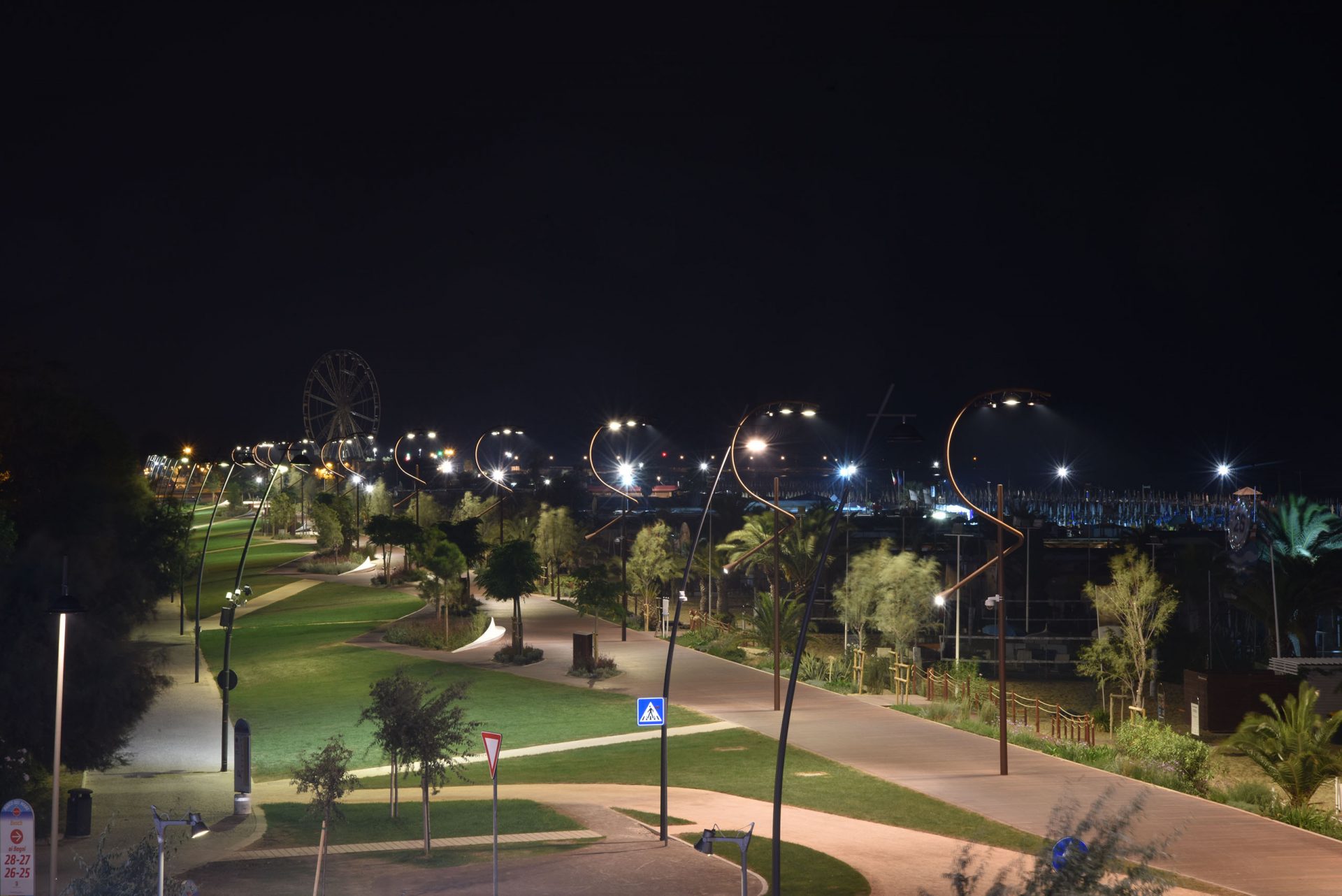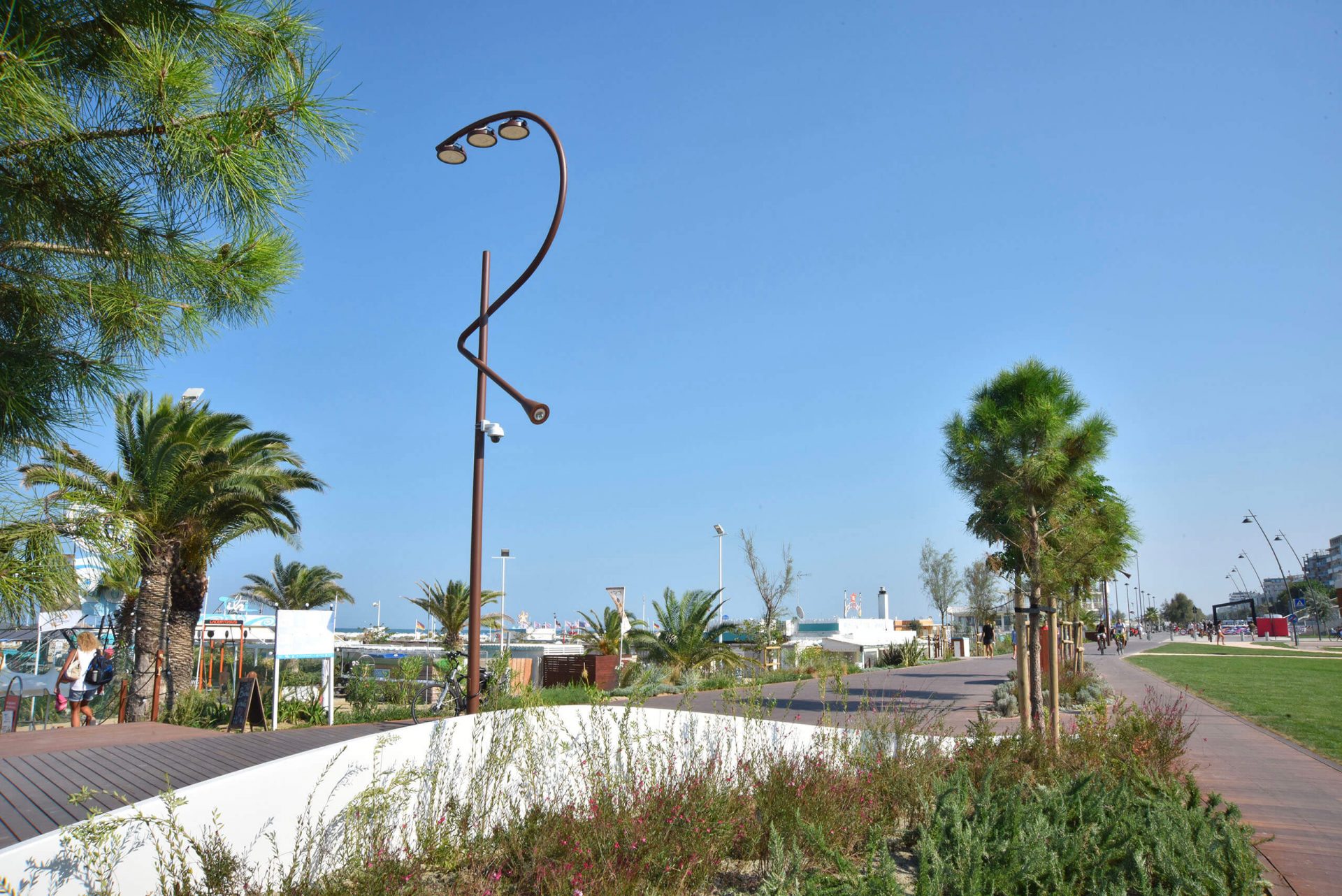 On top of light intensity dimming, every single lamp post is also equipped with 360º CCTV camera and Wi-Fi.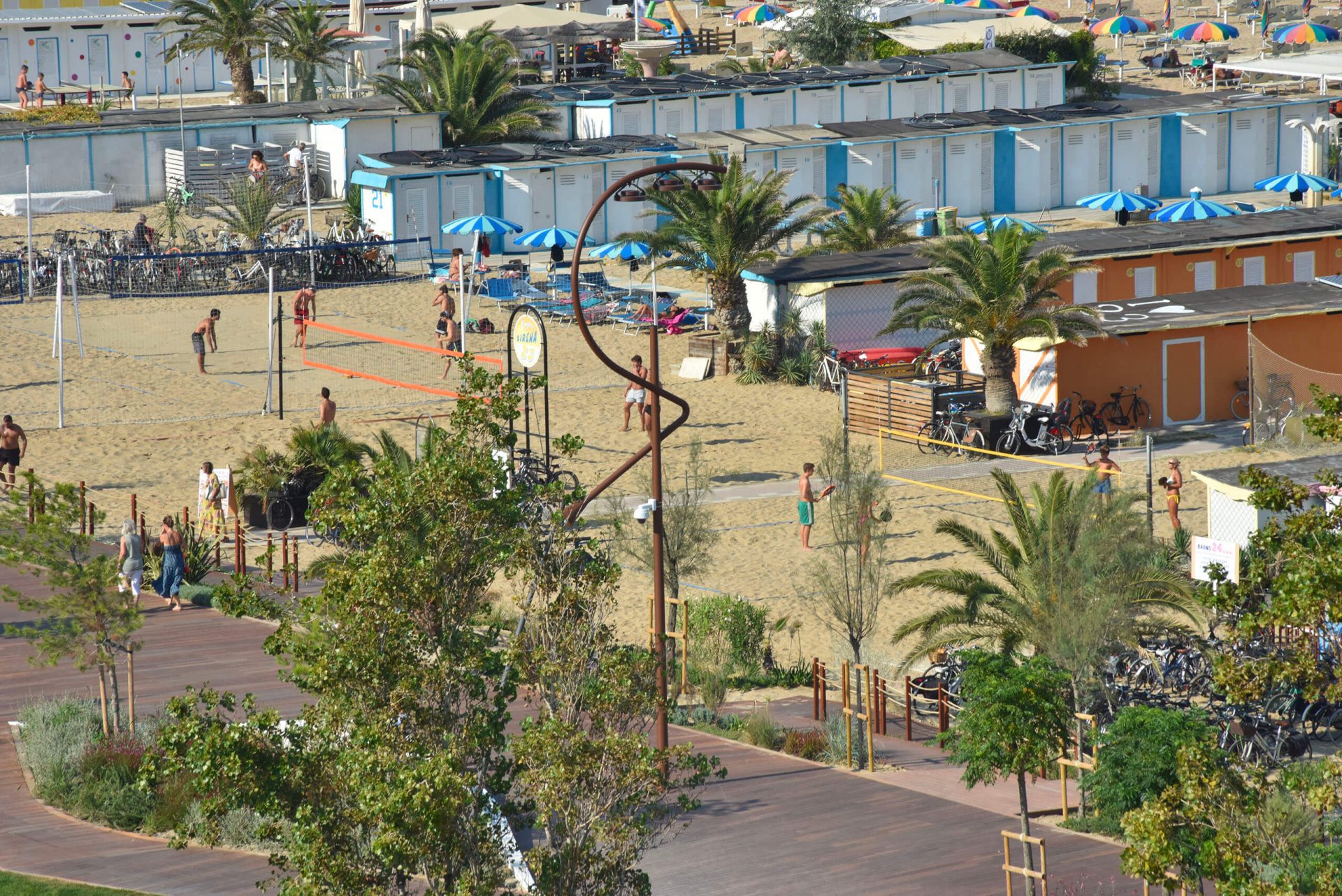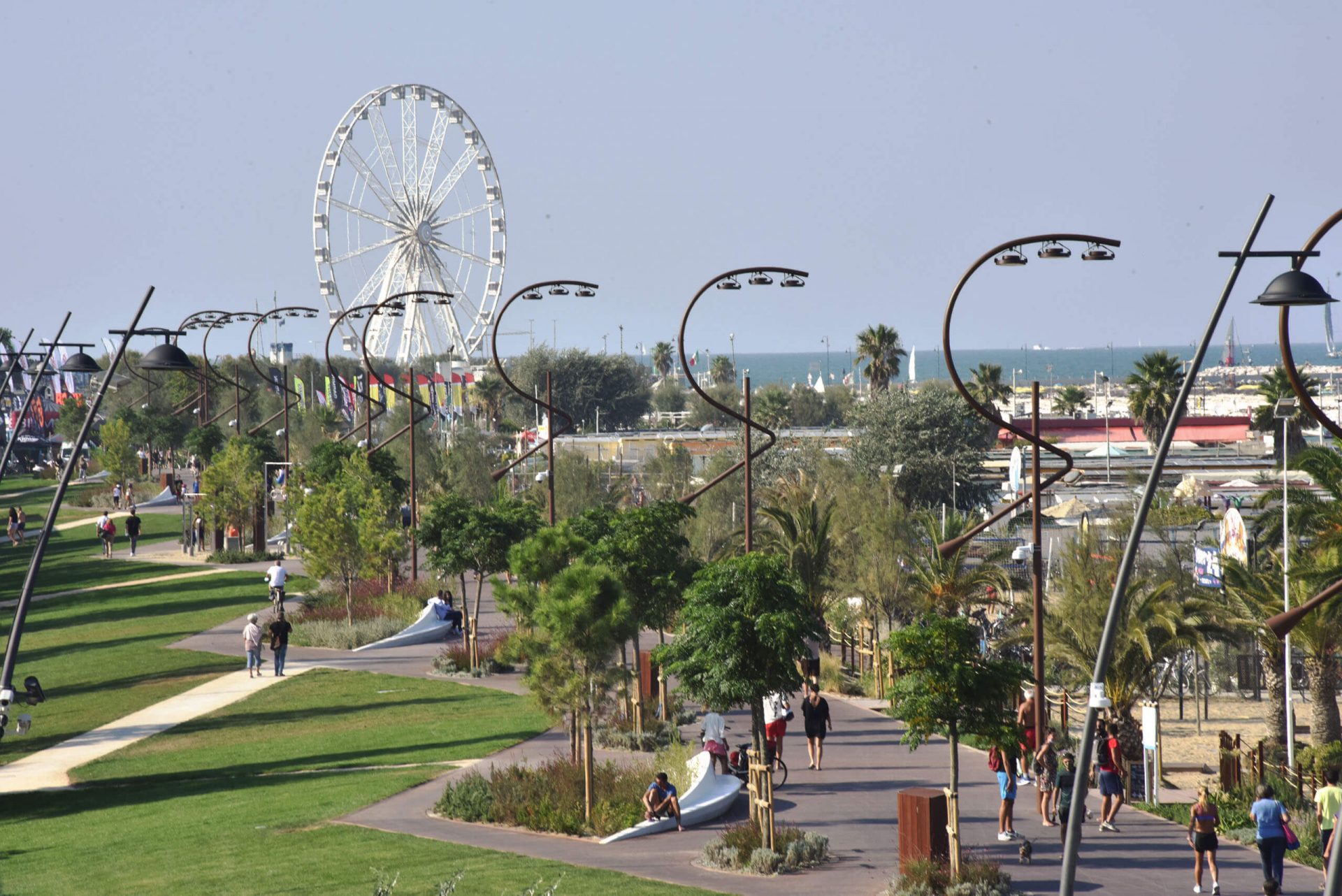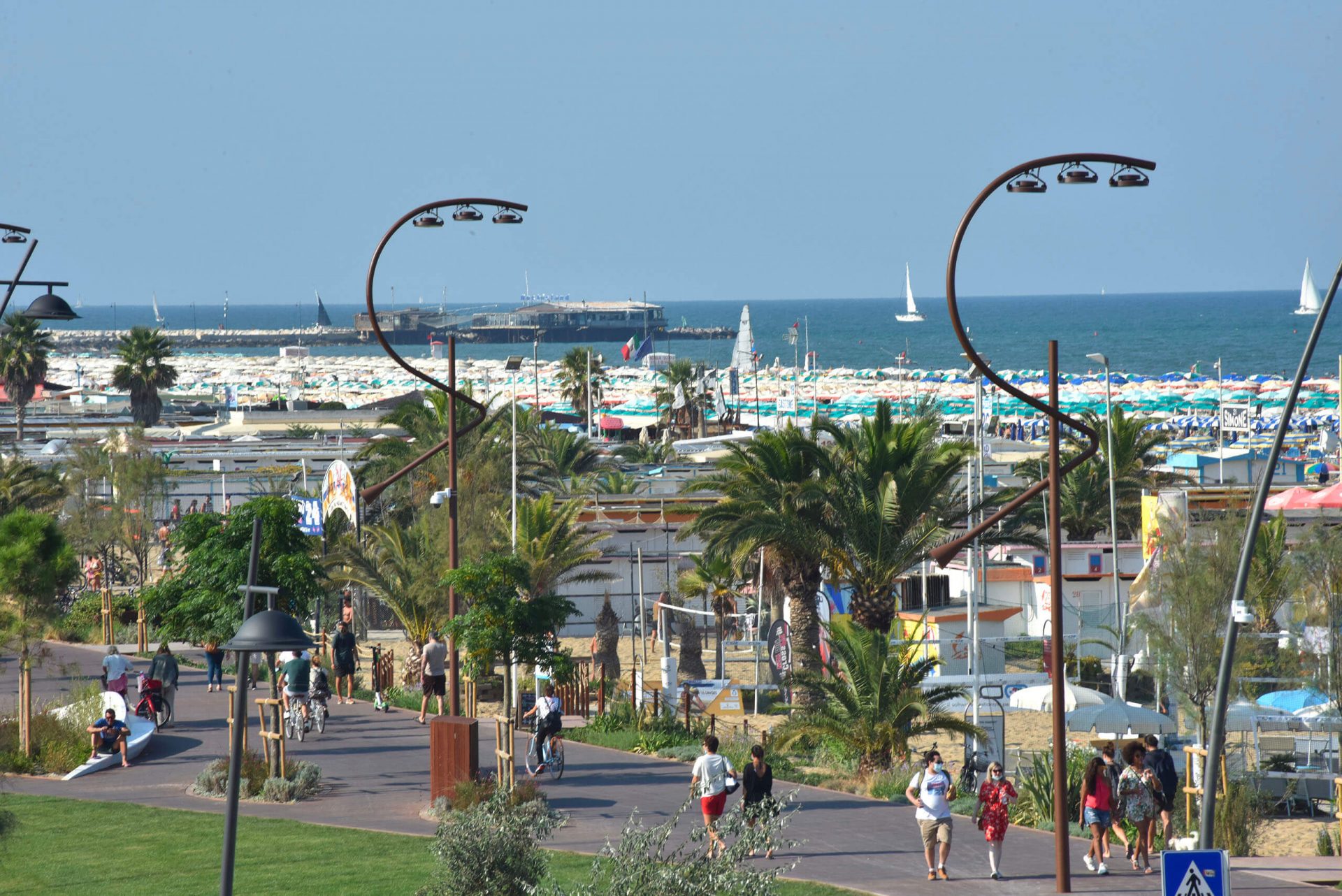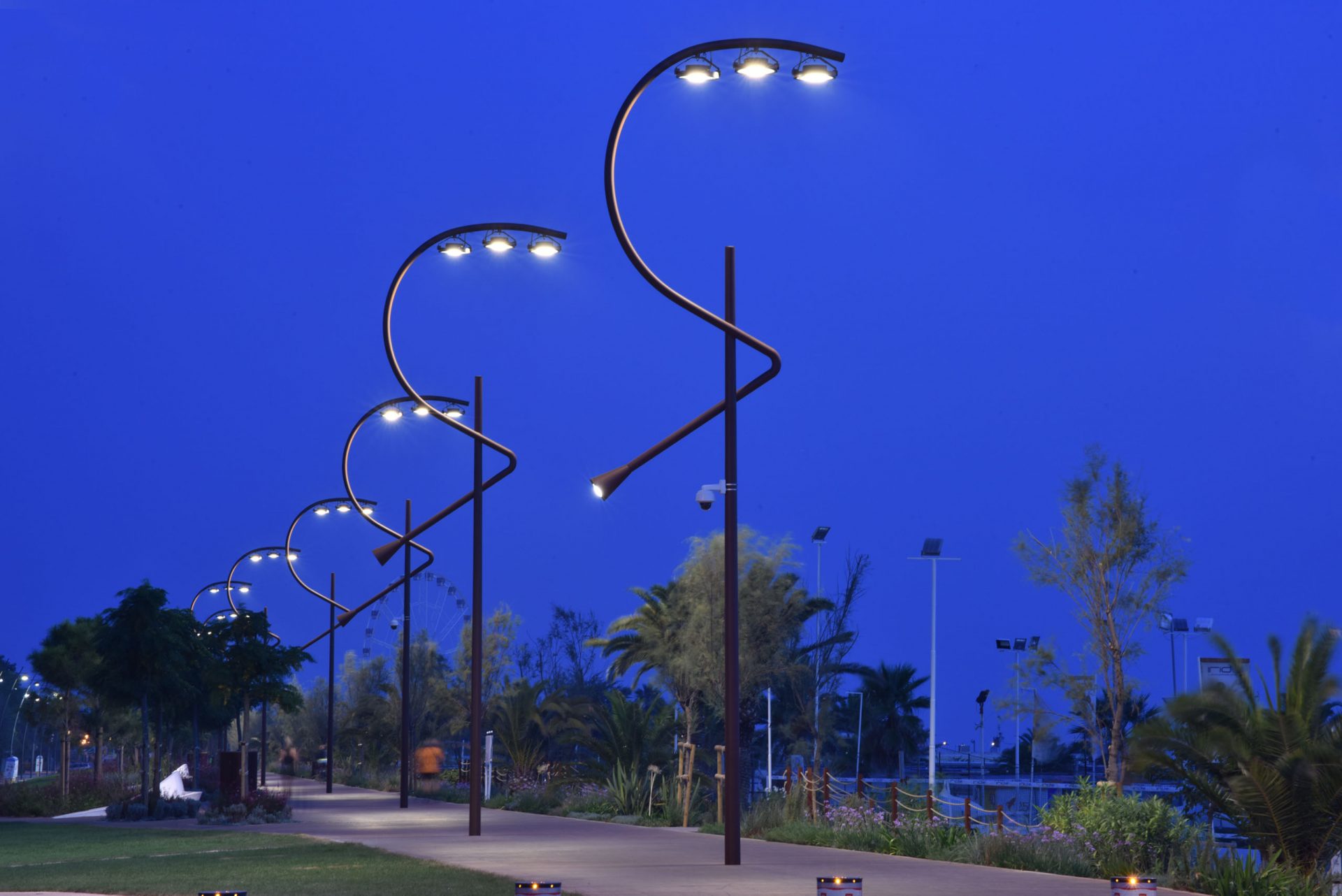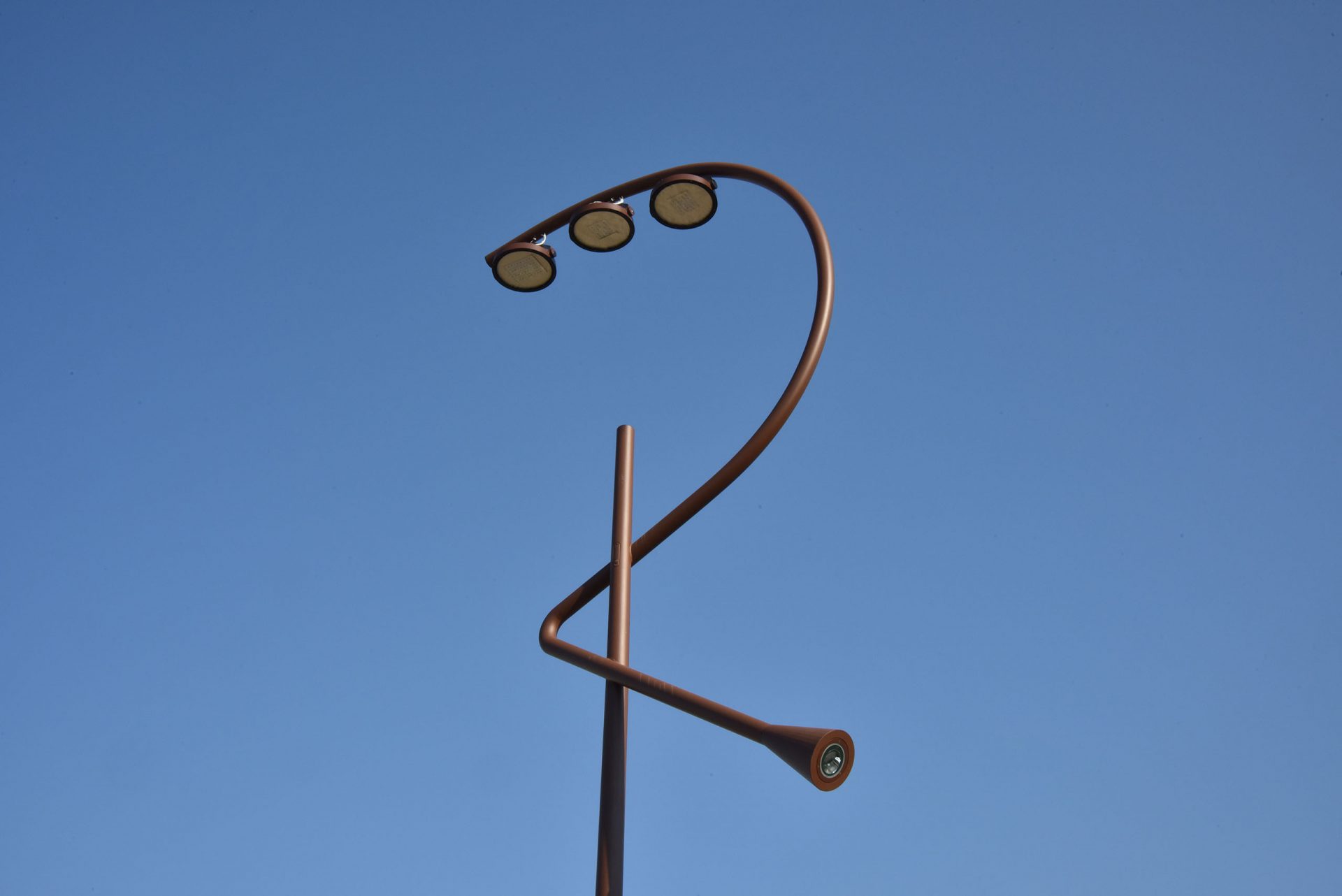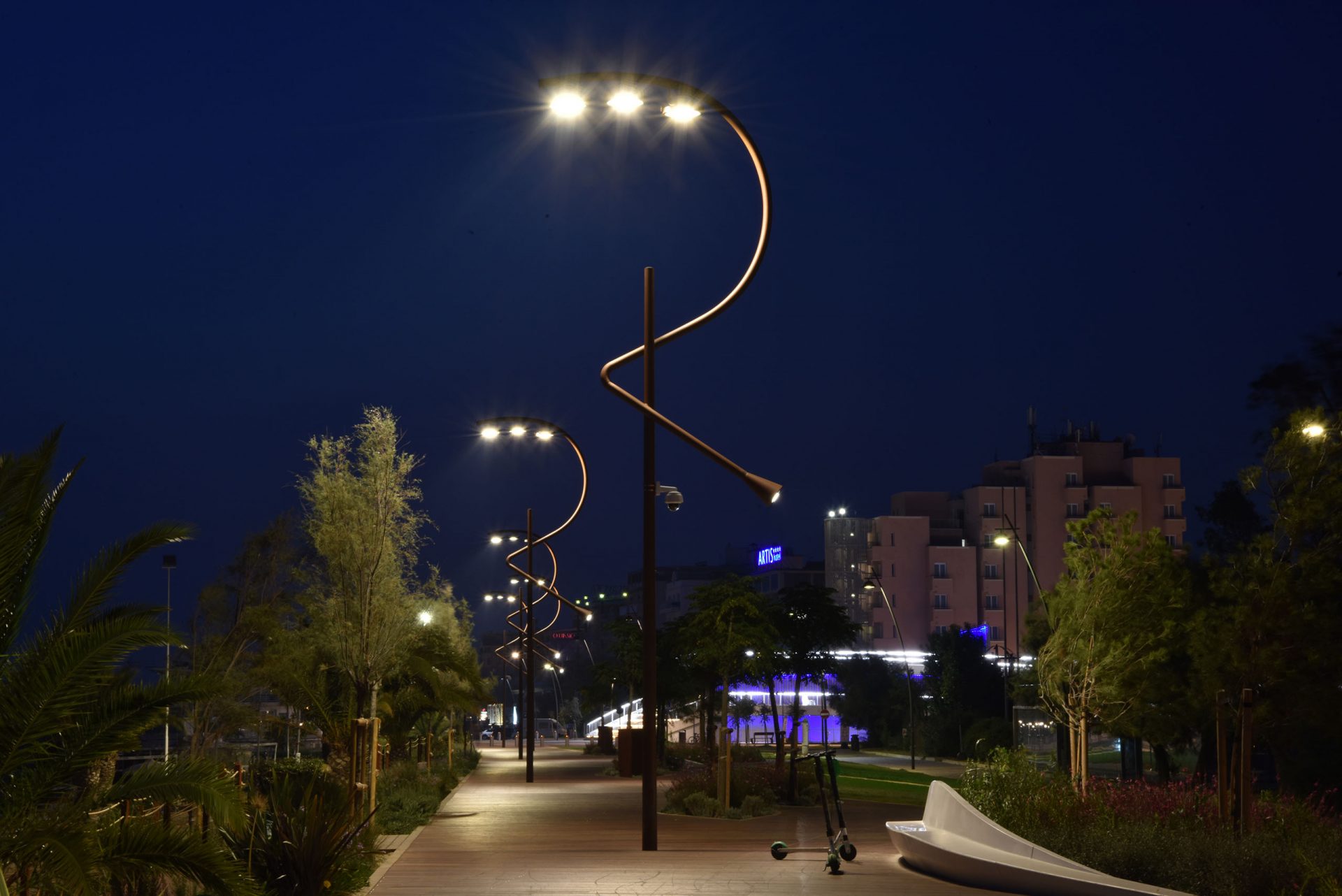 Read about other projects
Alghero (SS), Italy
A double row of Sheliak lampposts with Light 804 lanterns illuminates the dockside of the port of Alghero. A scenic backdrop is provided by the old walls of the city.
Bellazoia di Povoletto, UD (Italy)
For the illumination and external décor of the new establishment, Nebula has been chosen. A new, innovative product for a place in which top quality wine is produced.
Olbia (SS), Italia
Olbia (Sardegna), has renewed its seafront with new paving, cycle lanes, spaces with gymnastic equipment and a long wooden bench. A prominent place has been given to the illumination with the Altair System, which has helped to define the character of the townscape.
Project Discover all the details
Project Download presentation and photographs of the project