Meticulous restoration work has successfully restored four typically Sicilian 19th century cast iron lampposts, illuminating the entrance of Enna Cathedral, to their original splendour.
Customer
Munucipality of Enna
Photographer
Antonio Neri and Anna Lurye
Historical images
Fondazione Neri – Museo Italiano della Ghisa
After more than a hundred years, the surfaces of the lampposts had greatly deteriorated. Several stages were needed to restore each element to its original state, revealing once more the beauty of the decorations.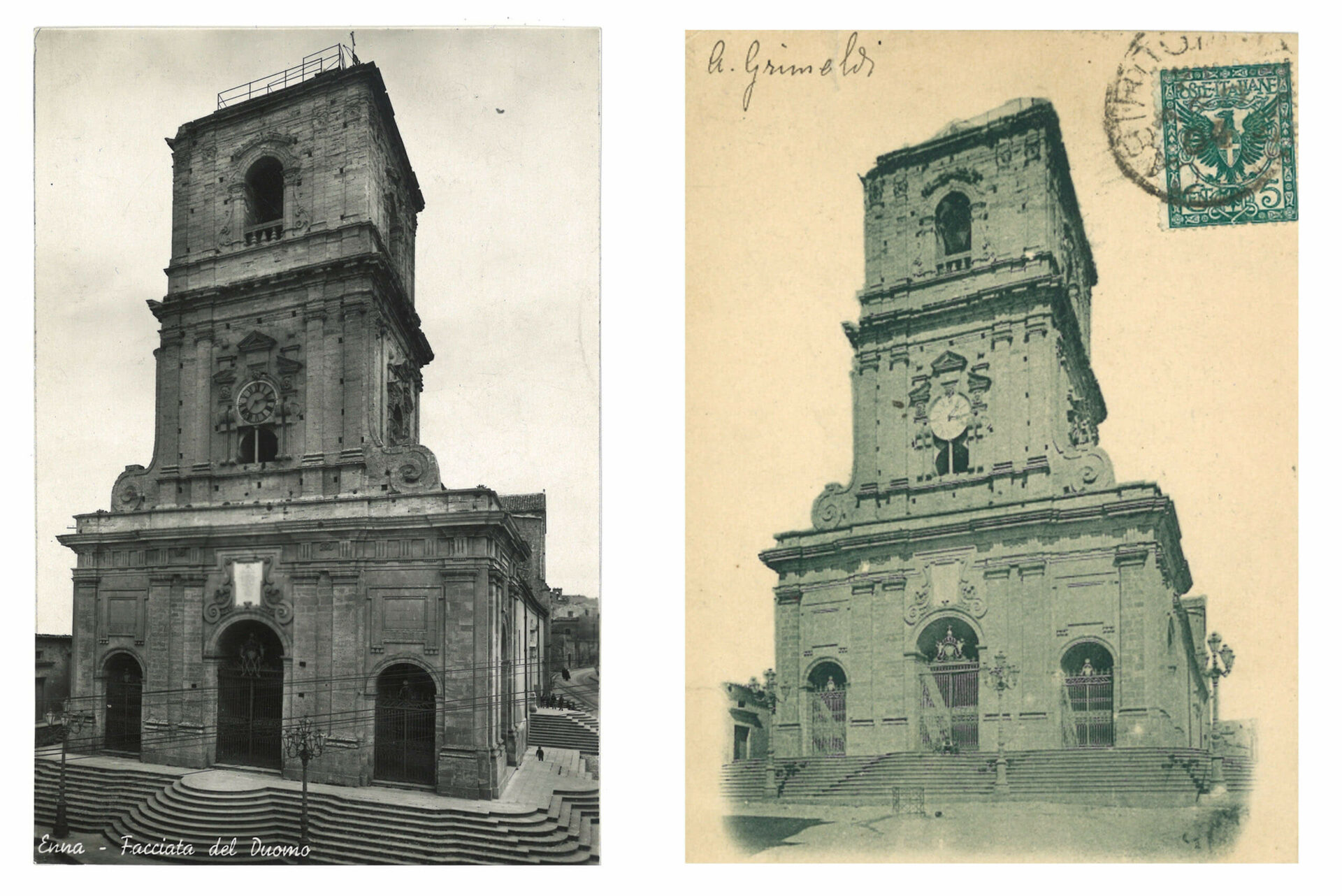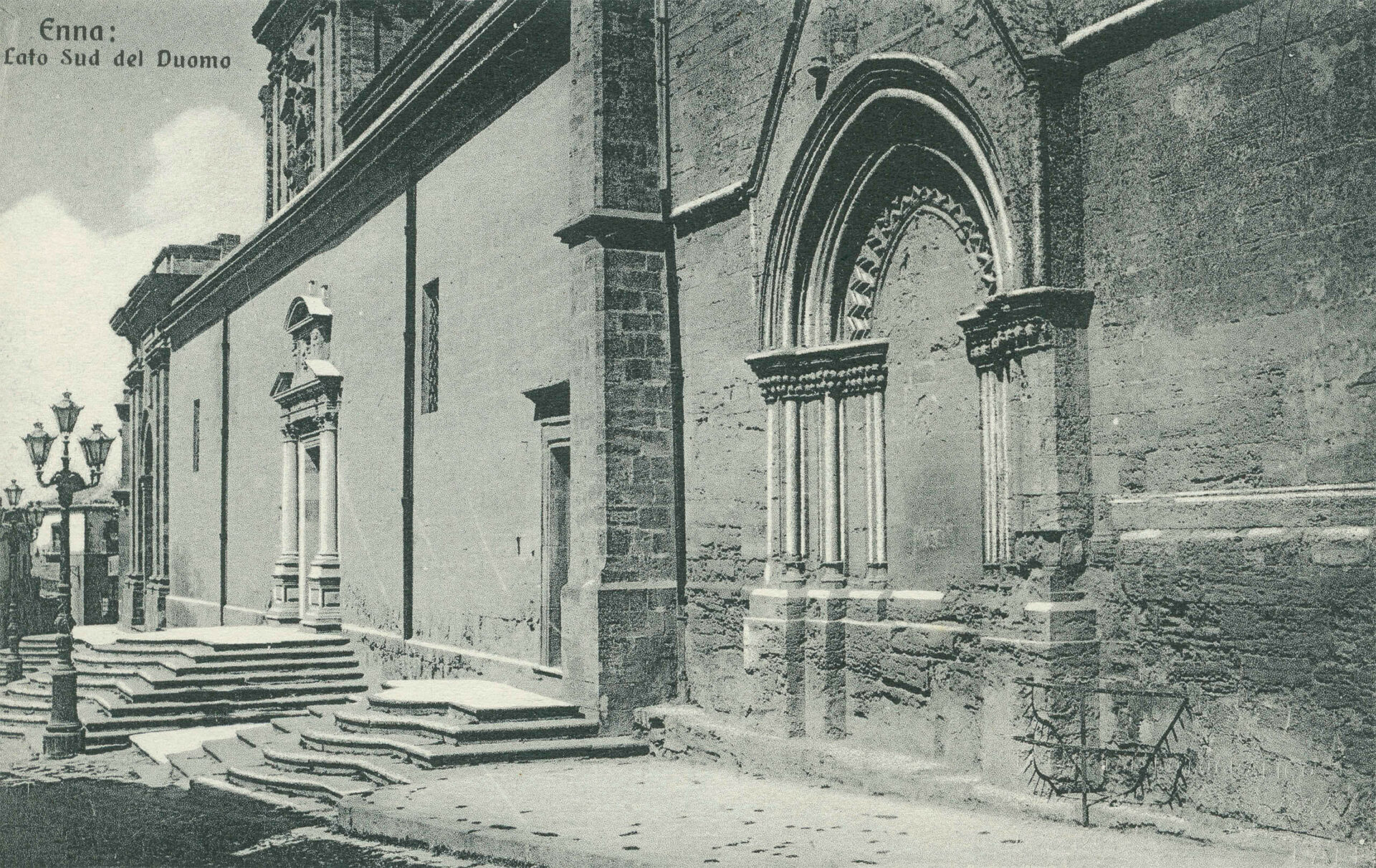 The brackets on the tops were either missing or too damaged, so special models were reconstructed, faithful to the original designs. The opportunity was taken to increase the internal diameter of the brackets, allowing the passage of the electric cables which were originally placed externally.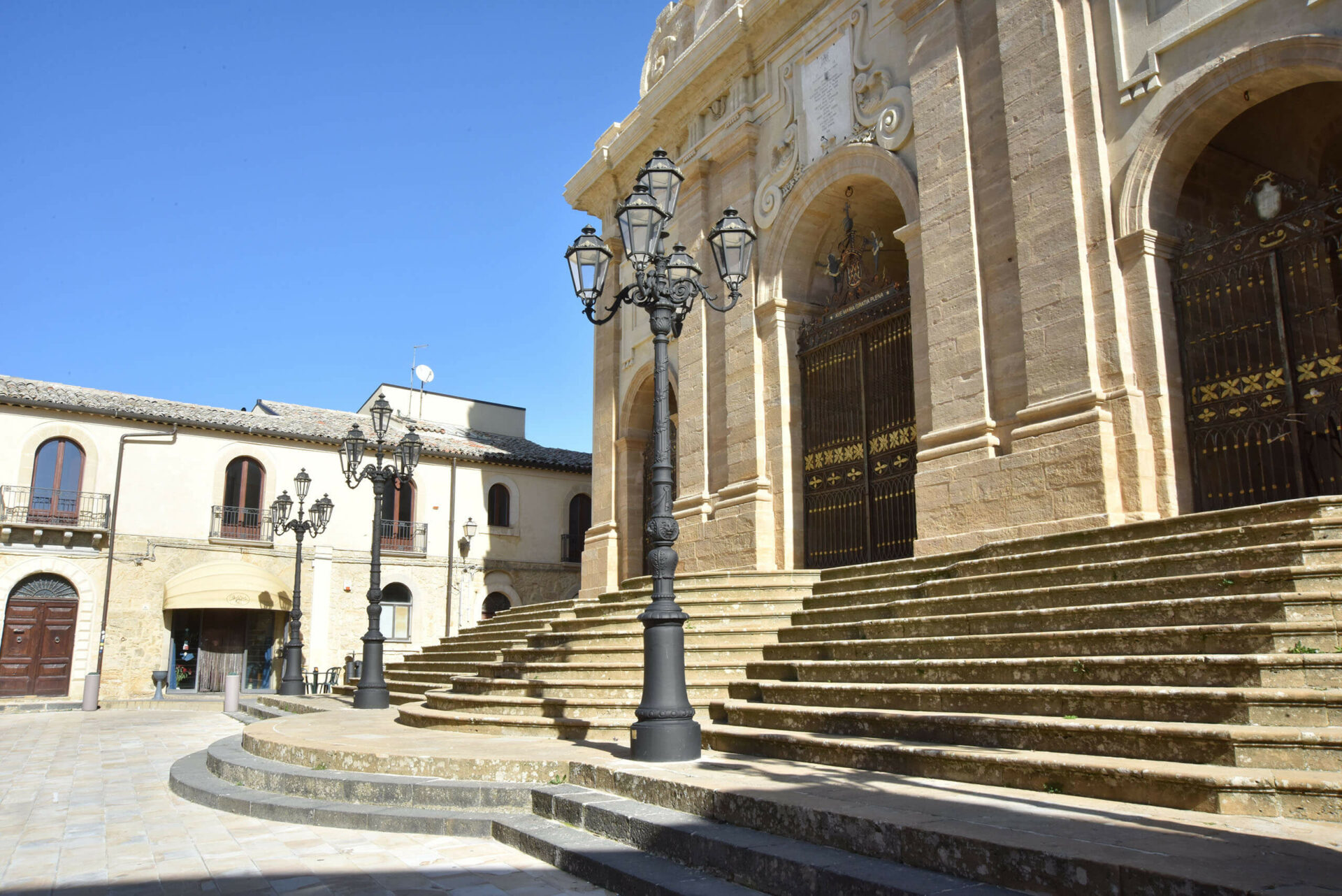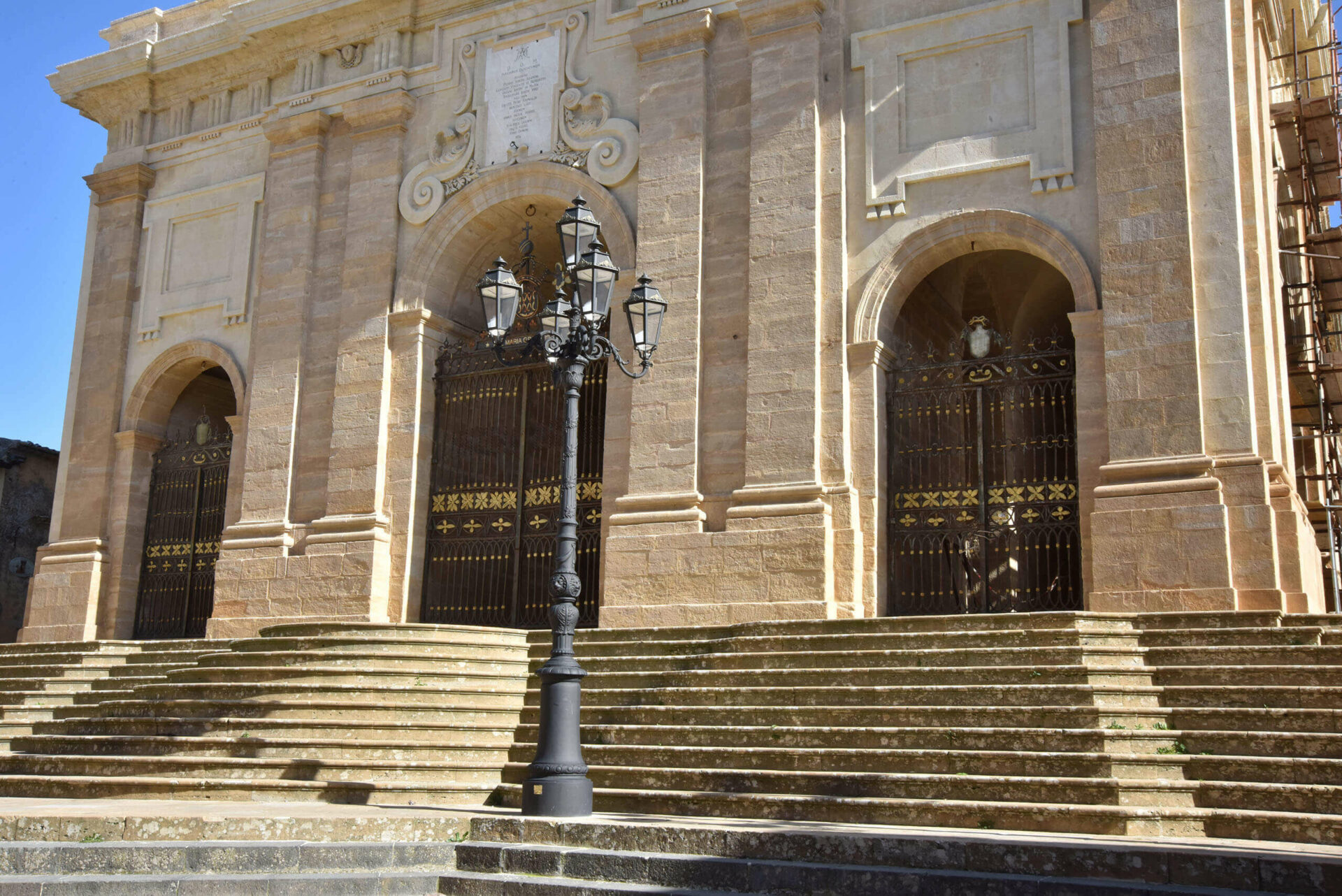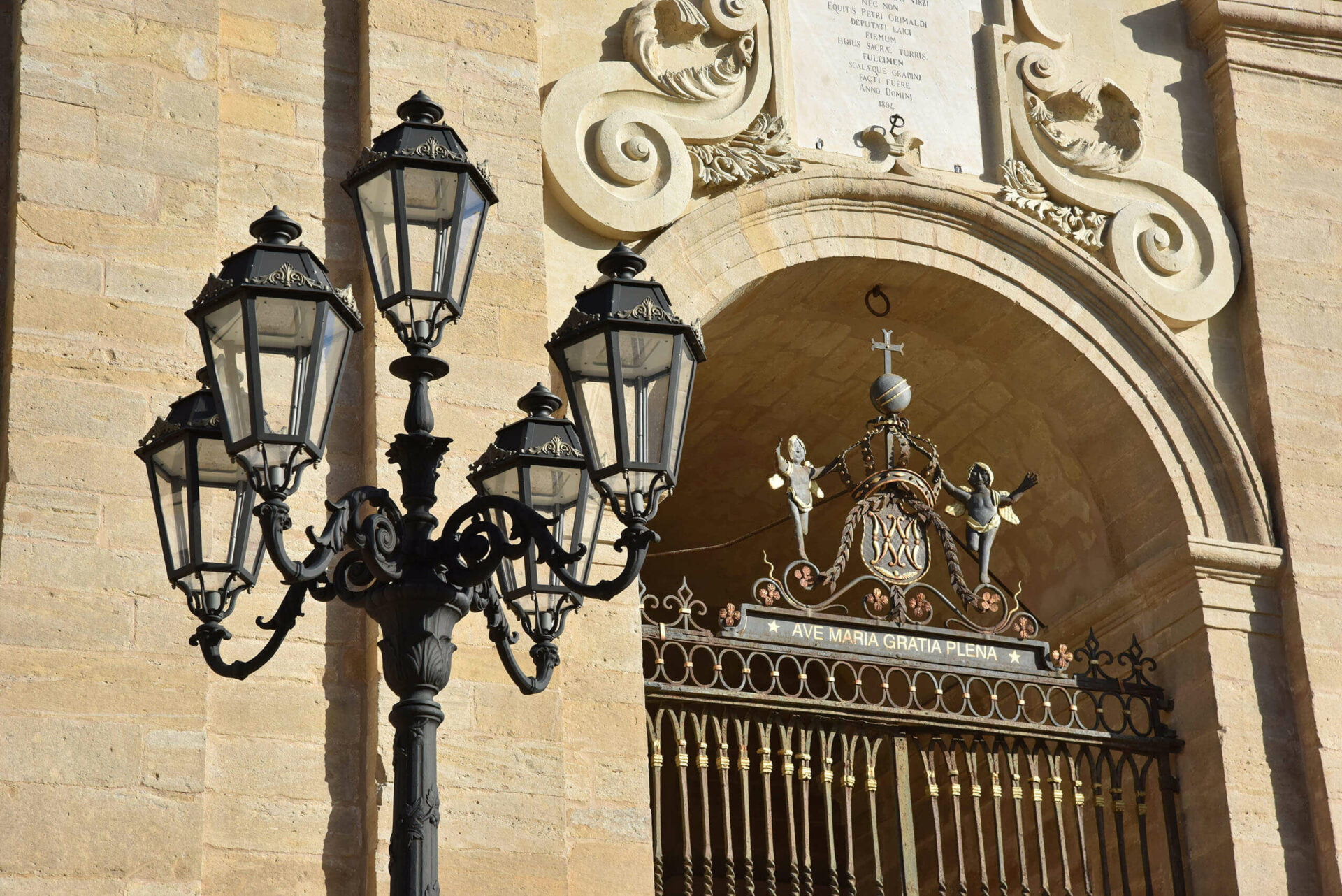 Read about other projects
Alghero (SS), Italy
A double row of Sheliak lampposts with Light 804 lanterns illuminates the dockside of the port of Alghero. A scenic backdrop is provided by the old walls of the city.
Spectrum Center Irvine, CA (USA)
The Spectrum commercial centre at Irvine, California, was inaugurated at the end of the last century and has been gradually expanding since 2018. Its plan reproduces a small European city. For its illumination, lampposts were used from the Kuma and Tabit collections with Light 500 and Light 600.
Milan, Italy
The Cimitero Monumentale (Monumental Cemetery) of Milan is considered, a great open-air museum. On the occasion of the inauguration of the new underground station, the square in front of the cemetery was renovated. The Tabit lamppost with Light 804 was chosen for the illumination.
Project Discover all the details
Project Download presentation and photographs of the project