The iconic aesthetic of the Light 803 makes this lantern available with or without side diffusers (Cod. LU80300) and (Cod. LU80302) the ideal luminaire for historical and architectural contexts. With high energy savings, it guarantees low glare and high lighting performance.
Installable in a mounted or suspended configuration, the 803's fixing methods are compatible with the most common systems: pole, wall and ceiling.
Materials Made of die-cast aluminium, it is made up of two square-shaped elements with a stainless steel fastening system which allows for opening and closing, in case of maintenance, without the use of tools. The protective screen in flat tempered glass with impact resistance IK09 (clear glass) and IK07 (prismatic glass).
Finishes The standard color is Neri Grey.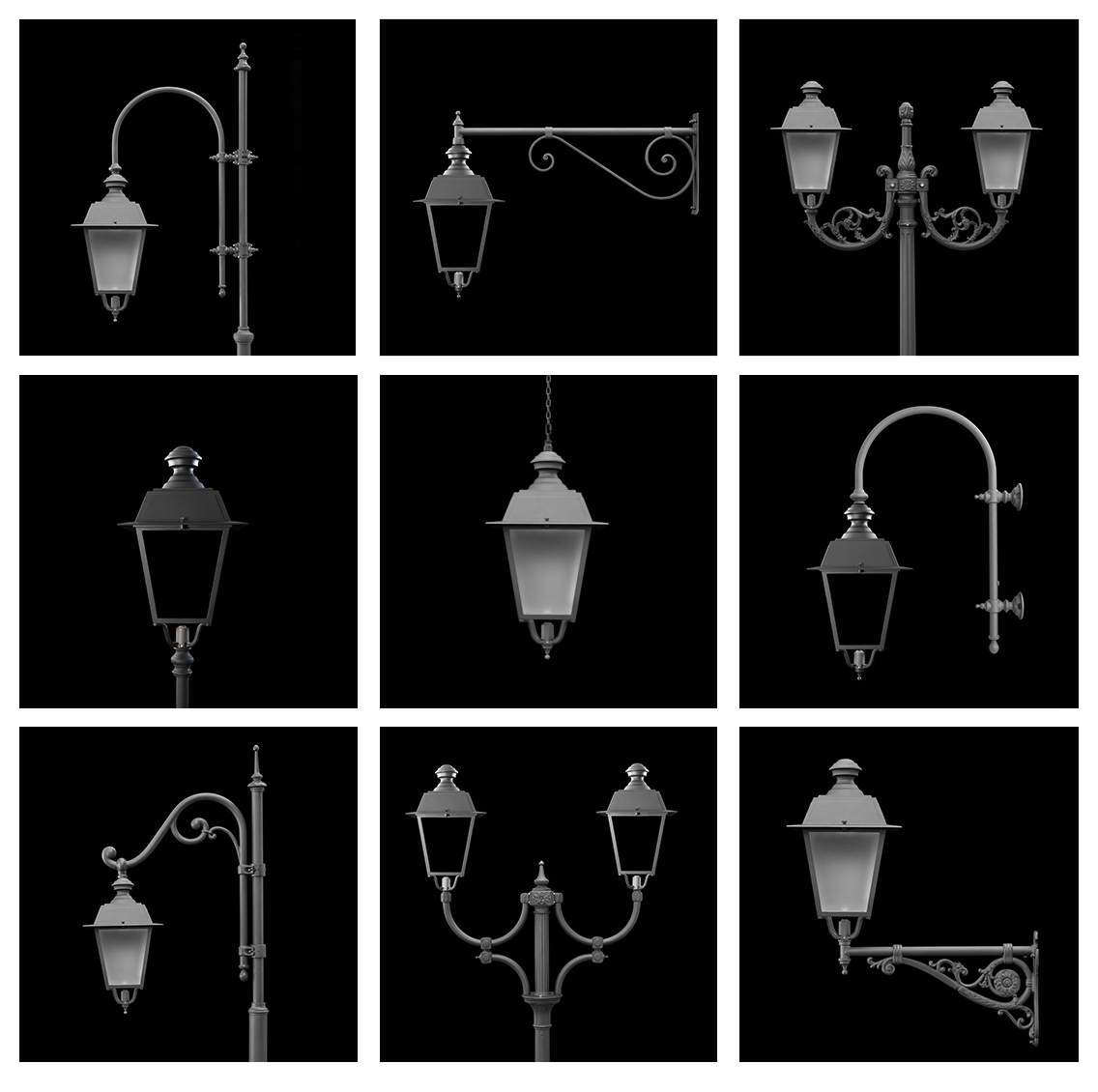 The large emission surface and the perimeter reflector increase efficiency while maintaining low glare values. Thanks to the flexibility of lens composition, customized light distributions can be obtained.
Side Diffusers
The possibility of having the Light 803 equipped with customizable side diffusers (Cod. LU80302) and/or House side shield, allows to have a lantern that can be used in any urban context, adapting it to every specific need.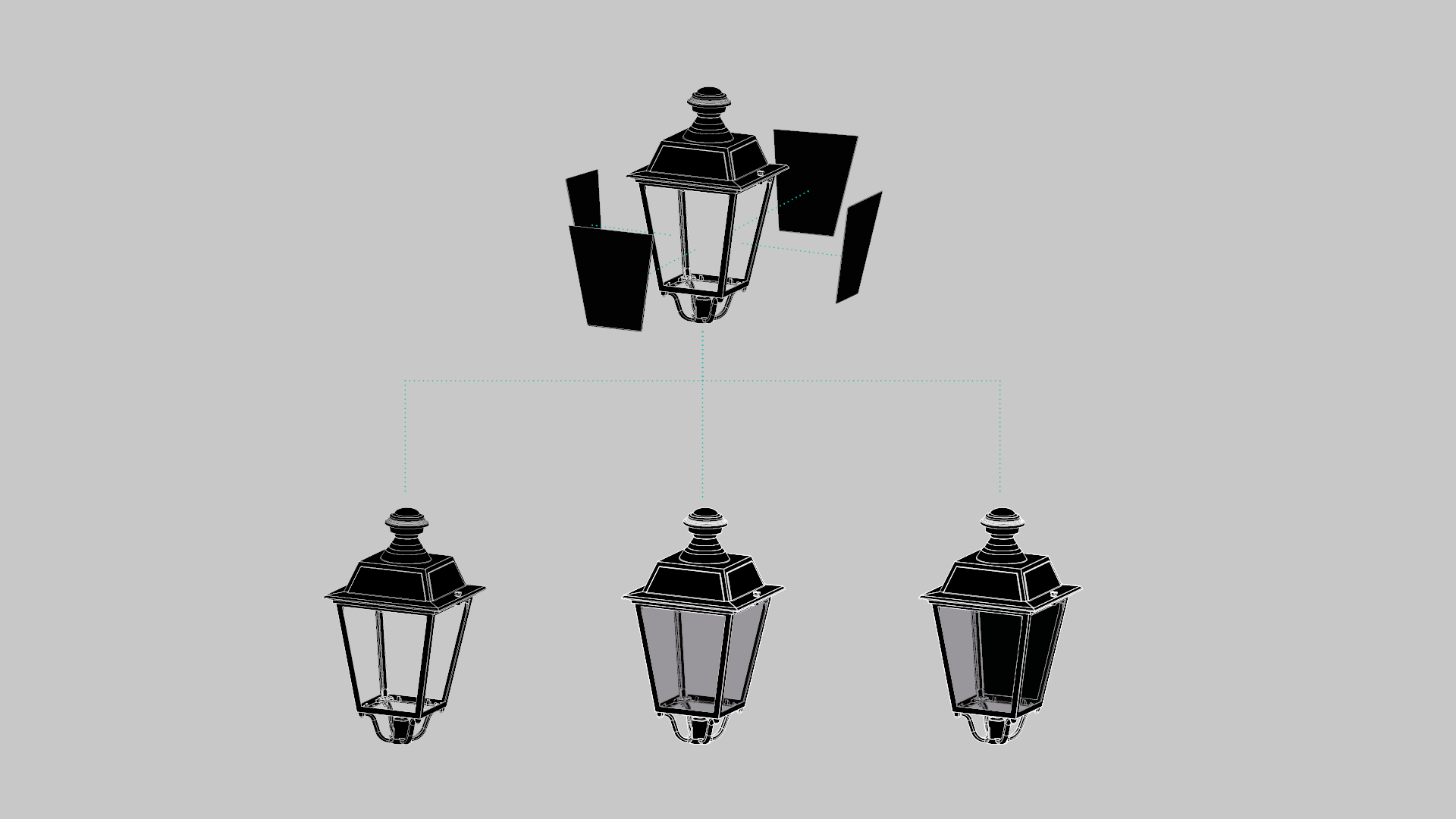 No-Tools closure
The No-Tools locking system allows you to open and close the upper compartment to facilitate maintenance operations.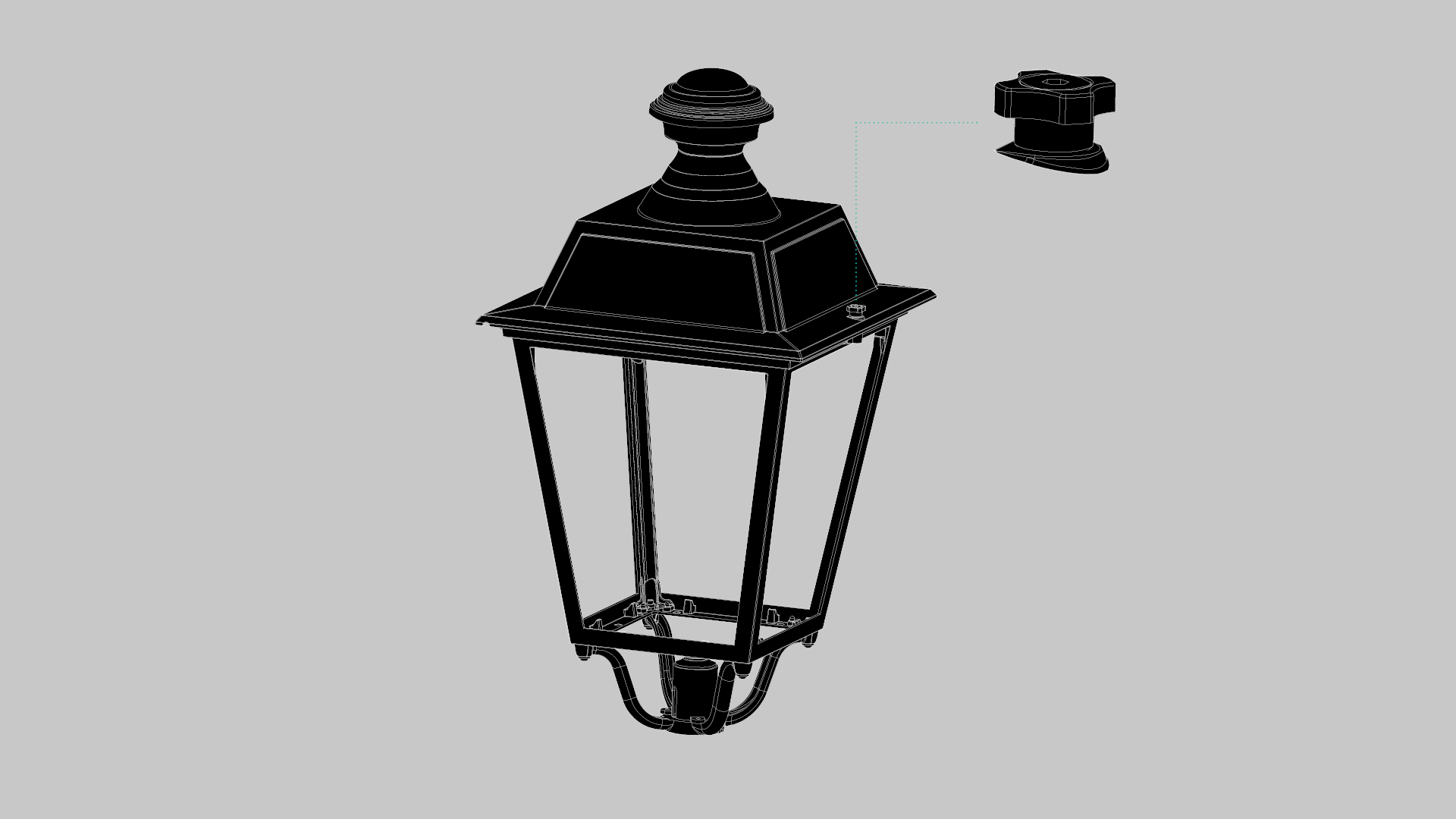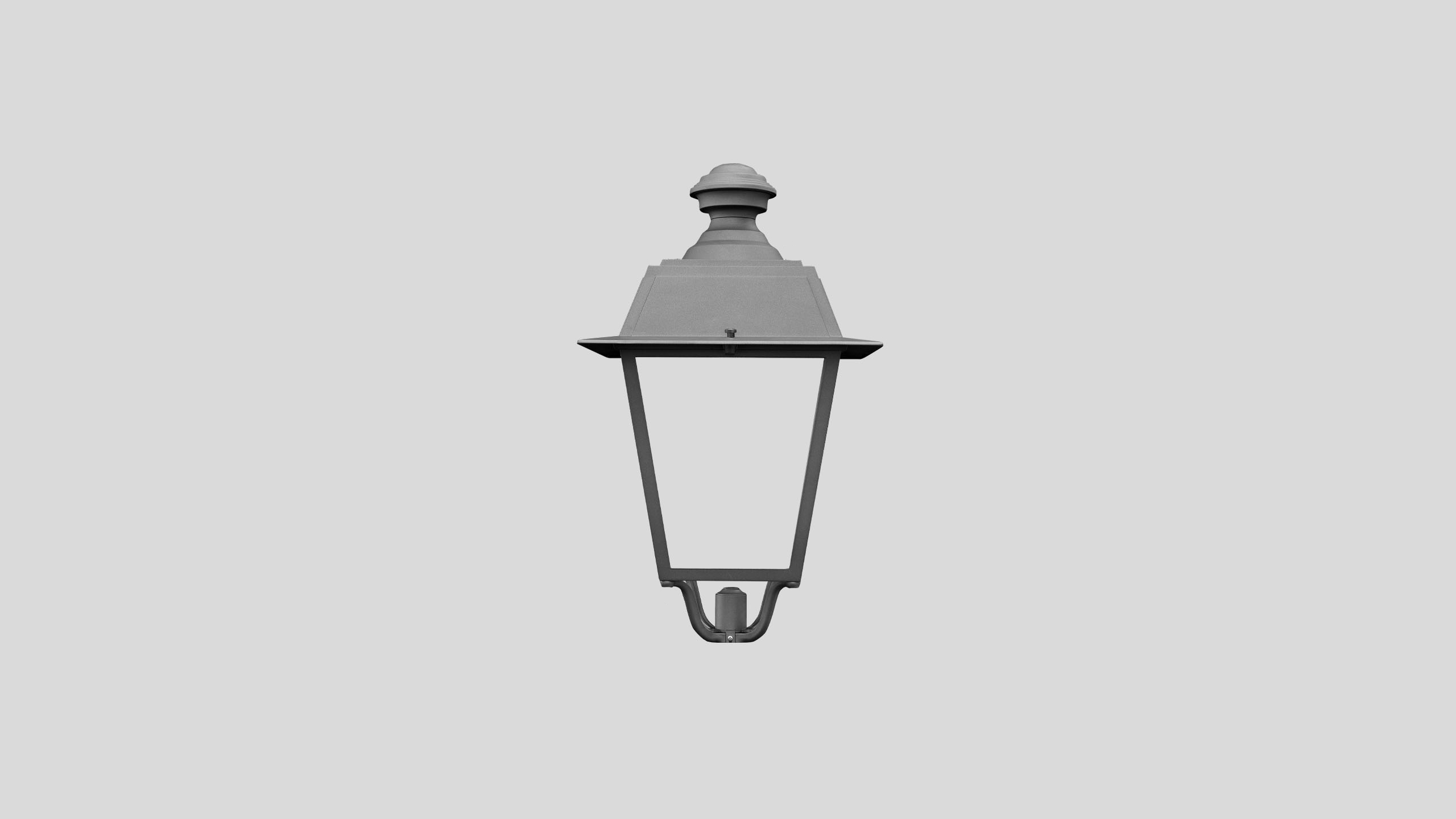 Luminaire main features
Luminous flux up to 10.500lm
Optical package consists of 5 geometries
Colour temperature: 3.000K and 4.000K
Electrical insulation: classe II, classe I (su richiesta)
Enclousure protection: IP66, IK09
Standard surge protection for differential/common mode 6kV/10kV (CL I, CL II) and 10kV/10kV (CL I, CL II) in presence of additional protections (on demand)
Configure Light 803