Lang is the award winning post top luminaire designed by Light Bureau part of AFRY. Lang is a design tool that allows to play with light, the two independent light sources with their four different geometries, can generate a lumen output between 1,500 and 15,000, whilst the 'blade' can be customised to enhance the identity of a place.
Design: Light Bureau part of AFRY
"Two bracket post-top luminaires usually have an issue: the shadow generated by their own brackets. There is also not much that can be customised or adapted to meet the spirit of a place. Regarding the design of the aesthetic expression of the luminaire, we wanted it to be immediately recognisable as a post top luminaire with the associated characteristics, yet having a unique modern design."
Light Bureau part of AFRY
The blade: endless possibilities
The blade is a physical divider positioned between the 'V' shaped brackets, it is a screen made of aluminium that can be customised through laser cut and works like a filter. This technical and aesthetical device offers the designers yet another field where to intervene and play. The colours and design combinations are endless: a municiPoststy can laser cut their coat of arms, different tints can work as an integrated signage system, a geometric pattern can create entertaining shadows on the floor.
Lang can be ordered with or without the blade and the blade design can be customised.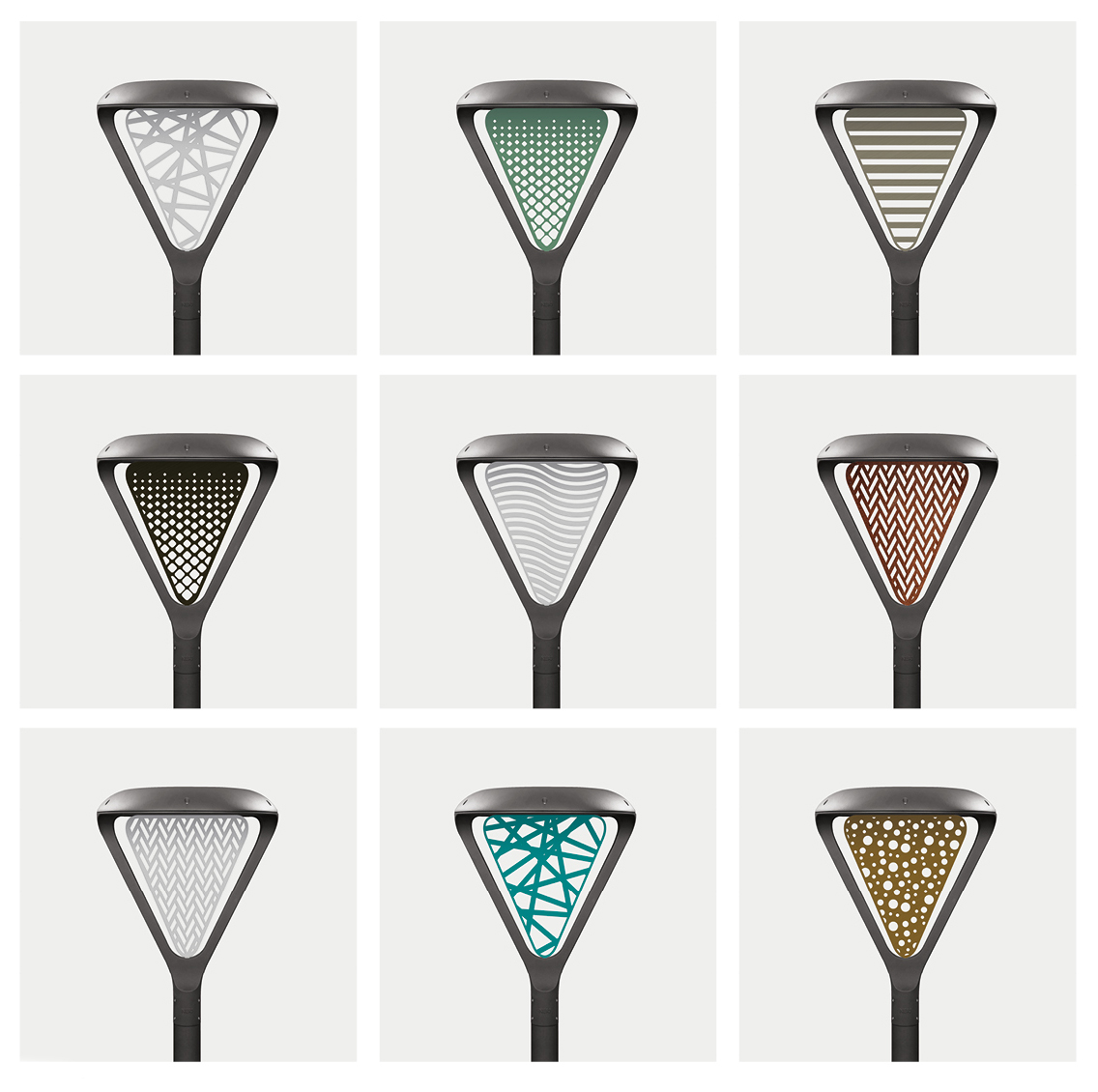 Lang is characterized by two light sources positioned side by side. For each source light distribution and lumen output could be chosen, allowing designers maximum flexibility and customisation within a single fixture.
Applications: two luminaires in one
Lang's two light sources not only minimise the shadow generated by the post top structure, but allow endless custom configurations. Lang is available in Basic, Ready or Pro version.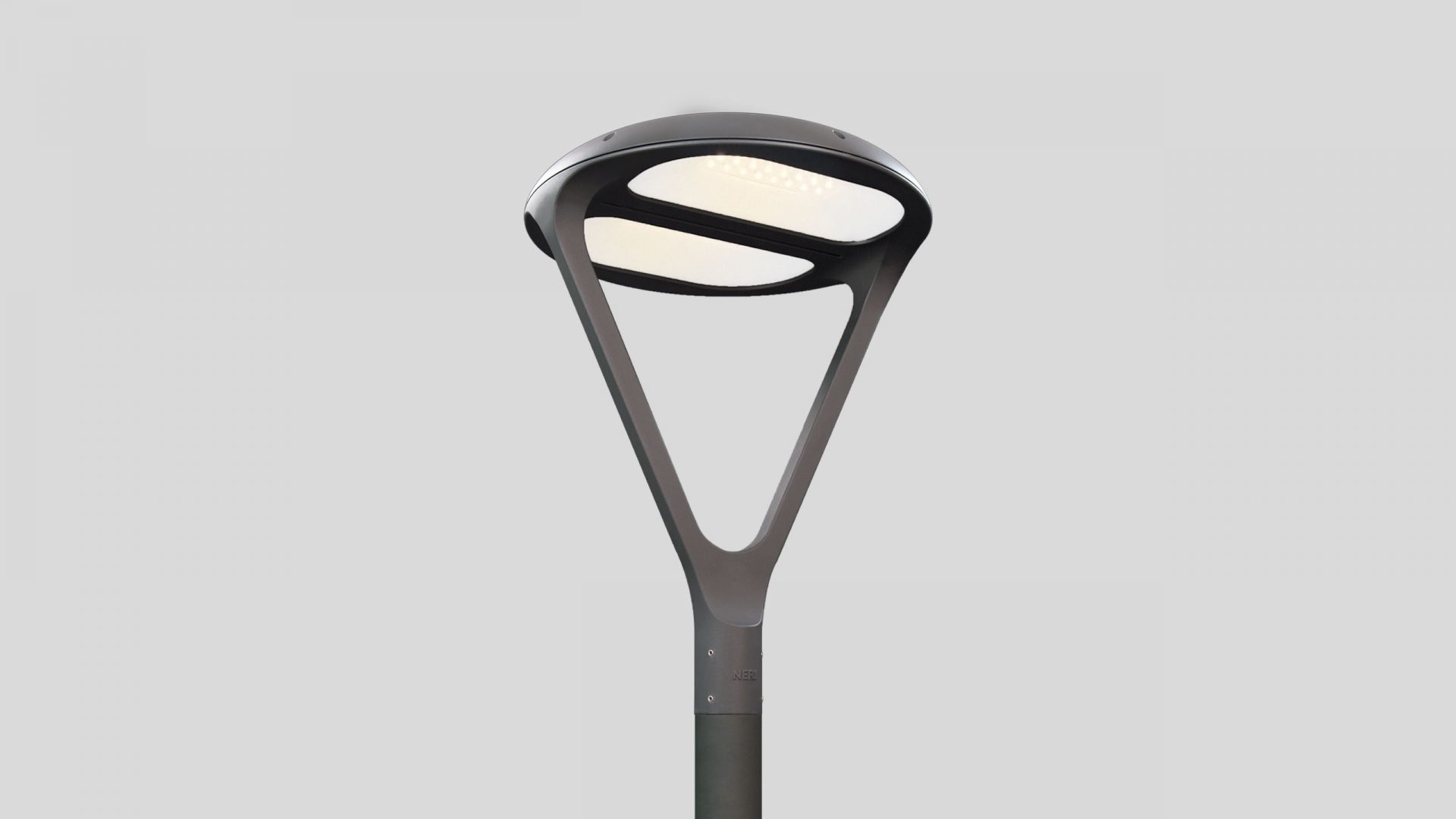 Basic
The 'Basic' version is equipped with only one source and can be adopted every time the area adjacent to the illuminated one has to remain dark or does not need lighting. Light distributions available are symmetric and asymmetric, types: II, III, IV, V; lumen output ranges from 2,500 to 7,500.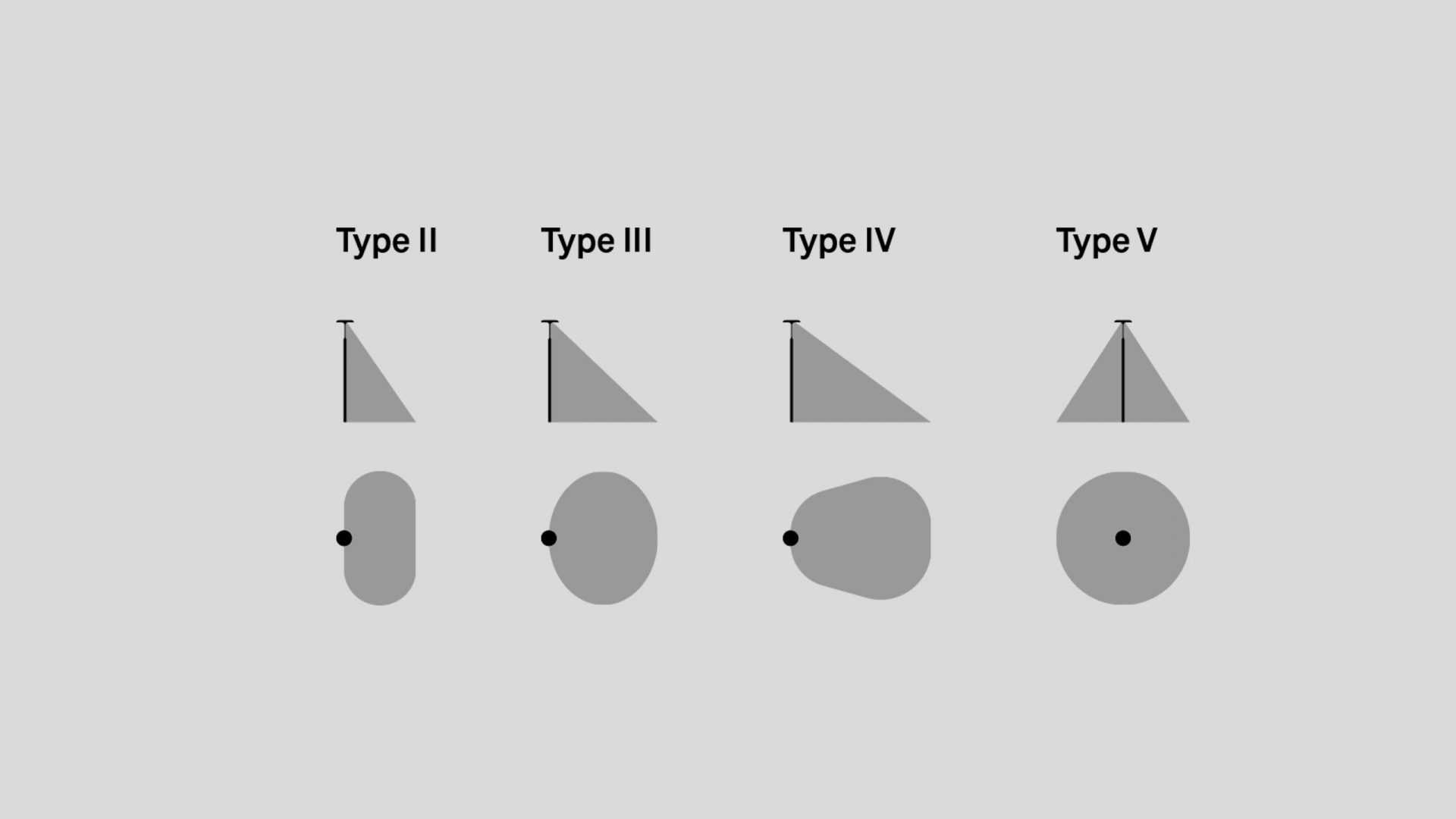 Ready
The 'Ready' version is equipped with two light sources and a shared driver. This version comes in five standard and most commonly used configurations. The four light distributions have been already combined together whilst ten different lumen outputs for each source can be selected and adopted; lumen output ranges from 5,000 to 15,000.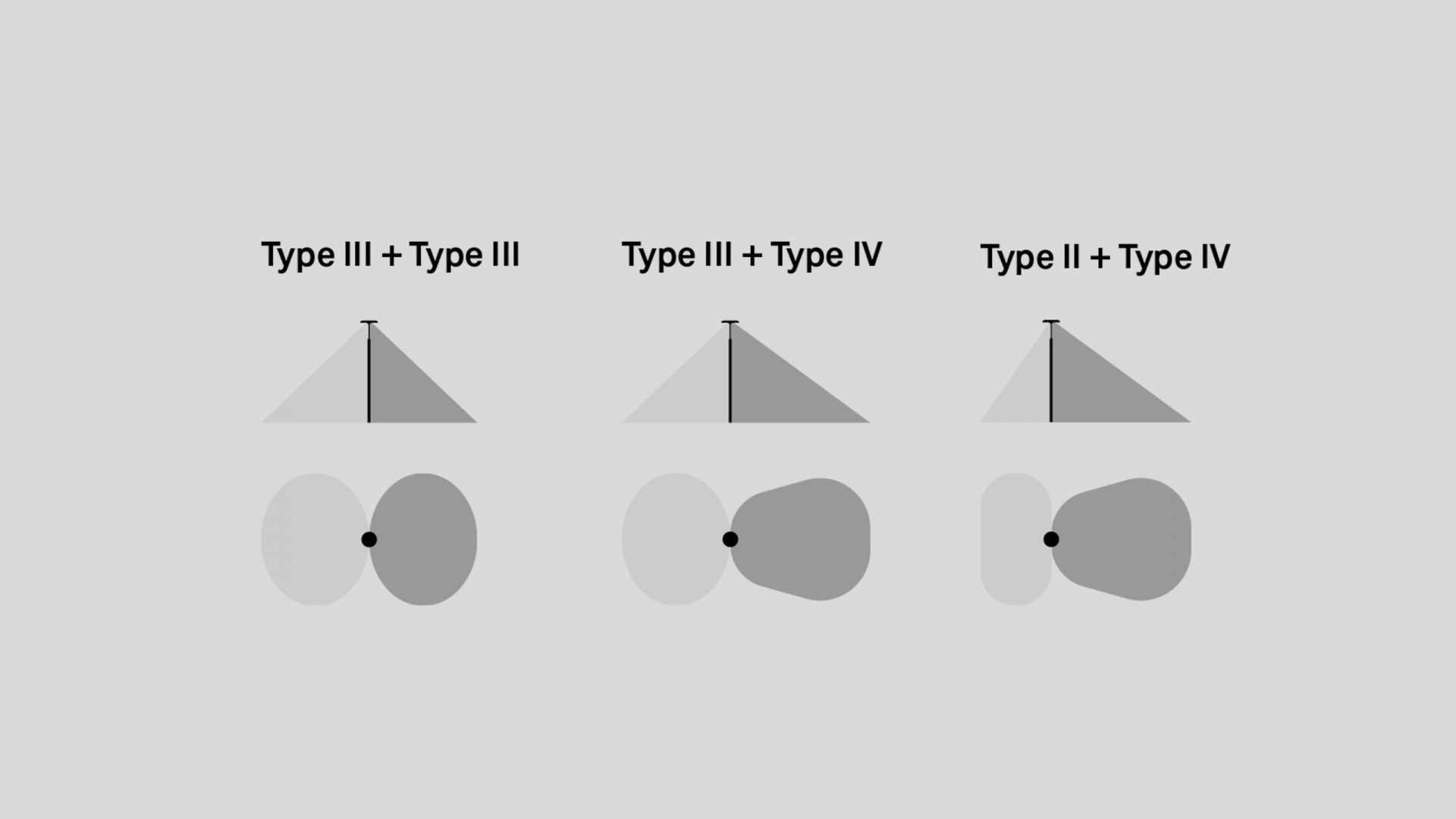 Pro
The 'Pro' version is fully customisable. The two sources could be completely different one from the other in terms of distribution, flux and intensity, allowing lighting professionals total freedom. The independence of the two light sources and drivers is the equivalent of having two luminaires mounted on the same post at same or at different heights. There are three different screen options to choose from: prismatic, transparent or opal-white (same glass choice for both sources). Lumen output ranges from 1,500 to 15,000.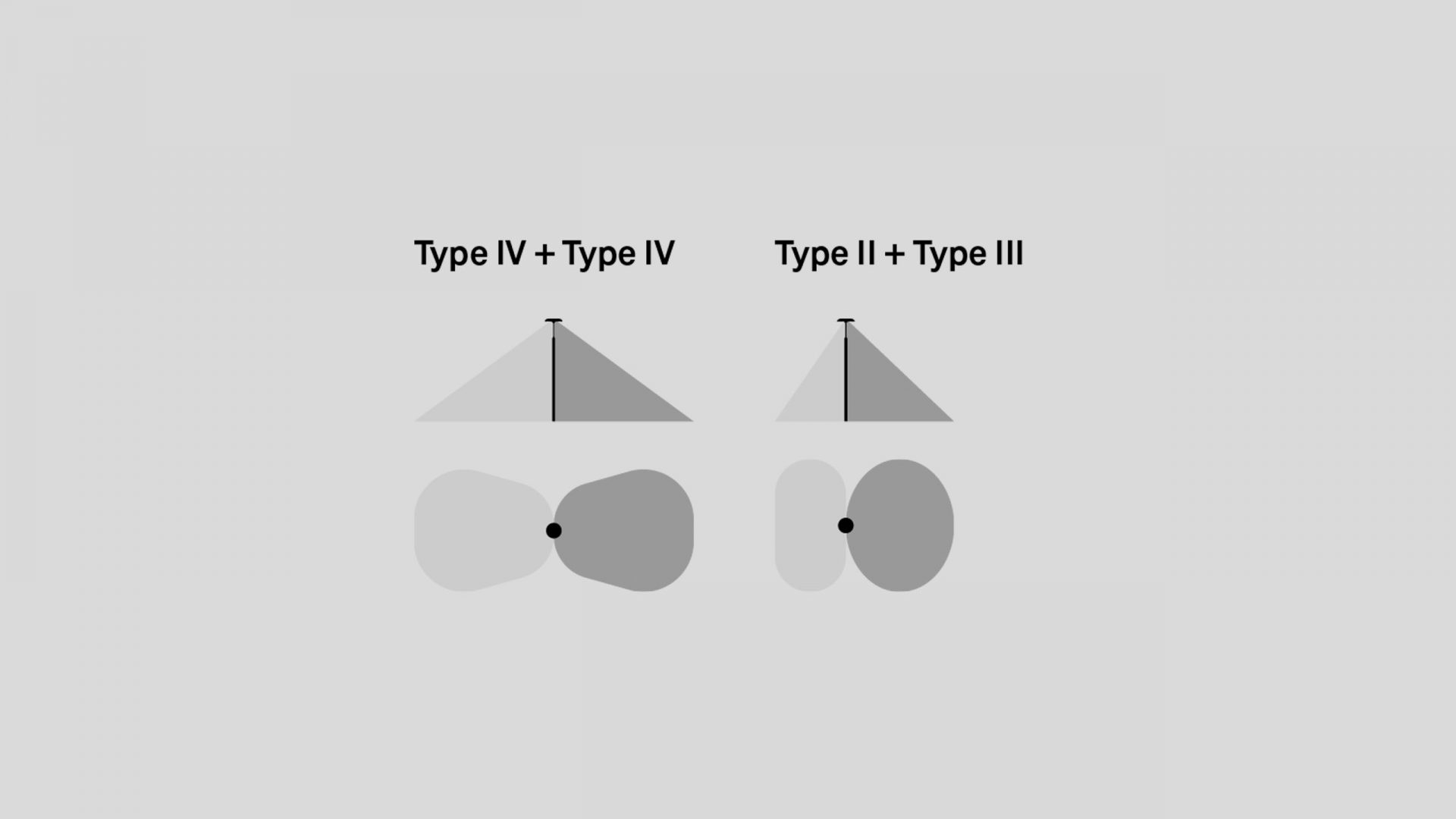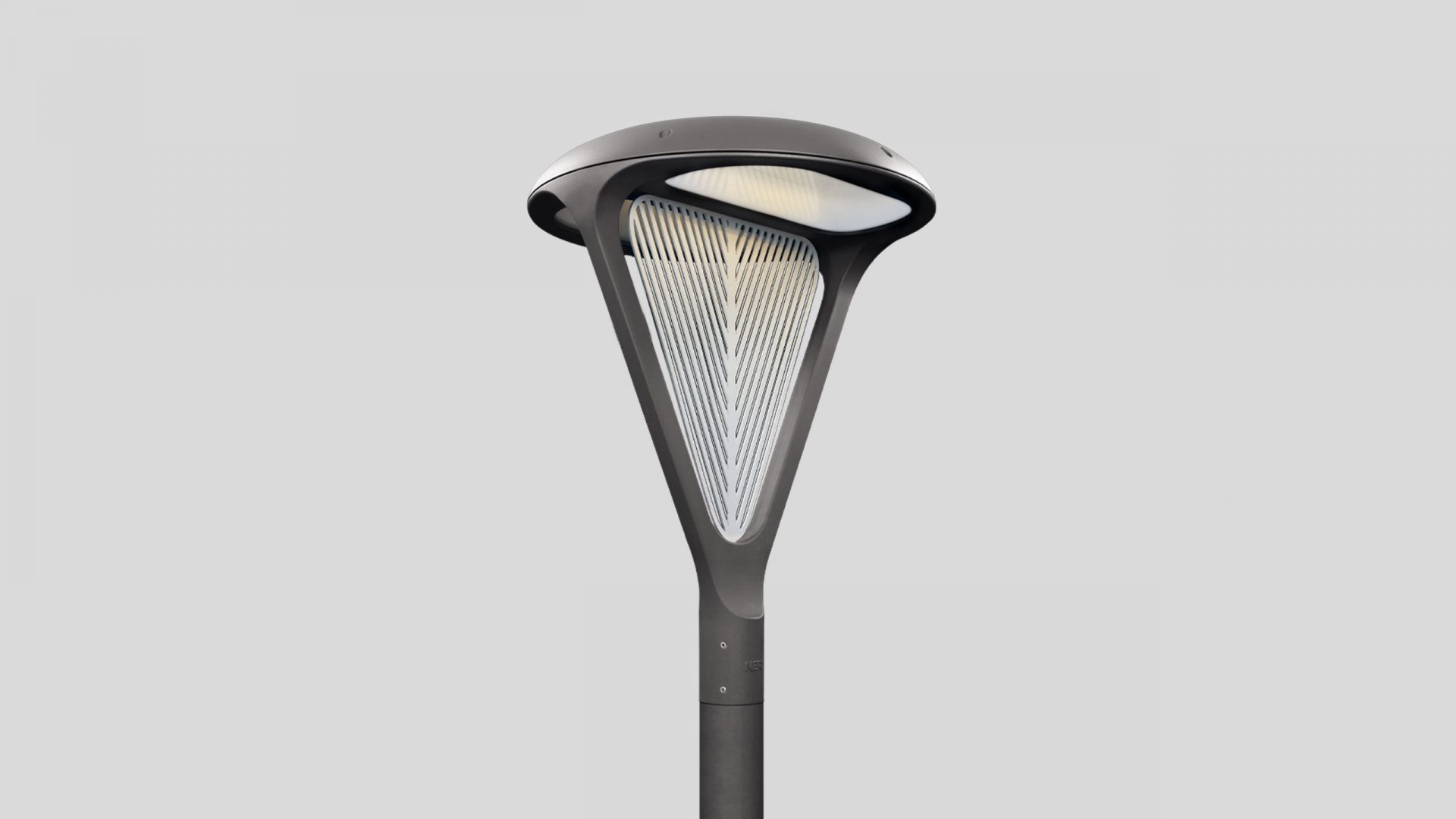 Luminaire main features
LED optics: multilayer lenses
Luminous flux up to 15,000lm
Optical package consists of 4 combinable geometries
Colour temperature: 3,000K and 4,000K
Reflector and transparent, prismatic or opal-white flat glass version for flow recovery and reduced glare
Electrical insulation: class II, class I
Enclousure protection: IP66, IK08
Surge protection: up to 10kV/10kV*
Estimated life: 100,000h, L90B10
Supplied with cable and connector
Configure Lang