Bluewaters lighting design project has been awarded – by Light Middle East Awards 2019 – Project of the year in the category 'Public Realm and Landscape Lighting'. Part of the winning scheme are our custom wooden cladded lamp posts.
Architectural project
WSP / Atkins
Landscape project
EDSA / LMS
Lighting project
Neolight Global
Bluewaters is a vibrant lifestyle destination featuring residential, retail, hospitality, and entertainment options. Home to Ain Dubai, the world's largest observation wheel, it is also a shopper's paradise, housing retail and dining concepts. Bluewaters' bridge and several transport systems also make the urban island easy to access.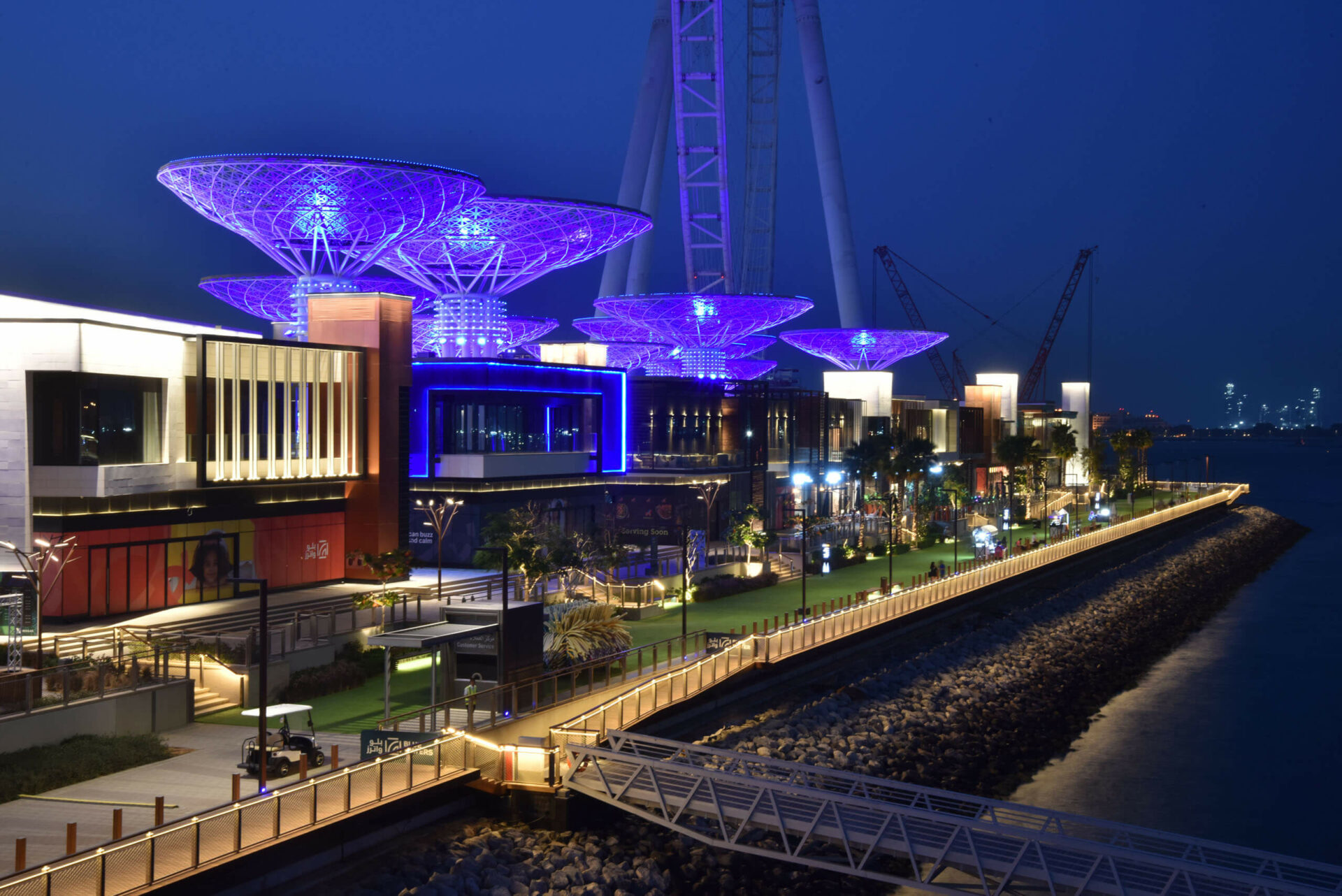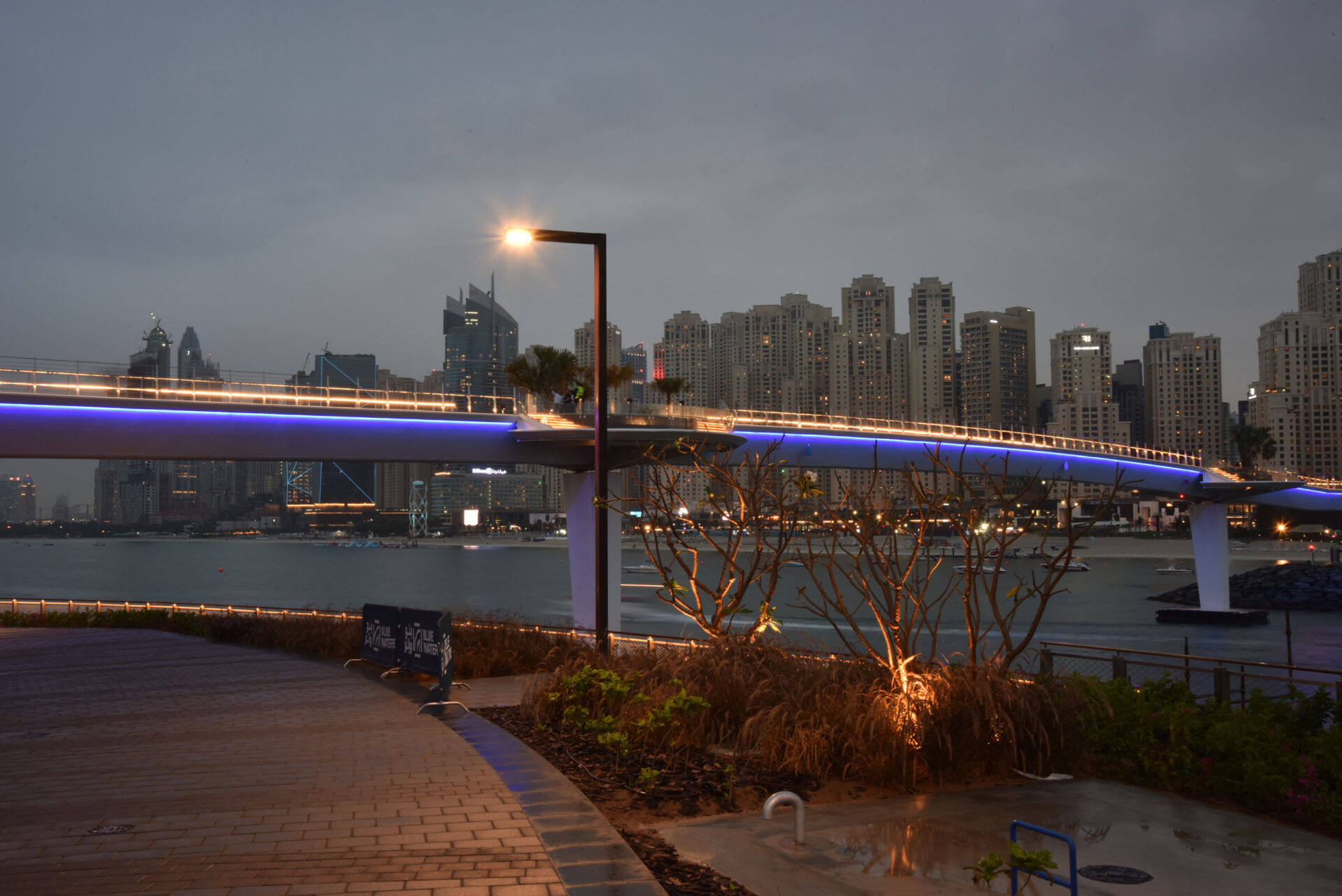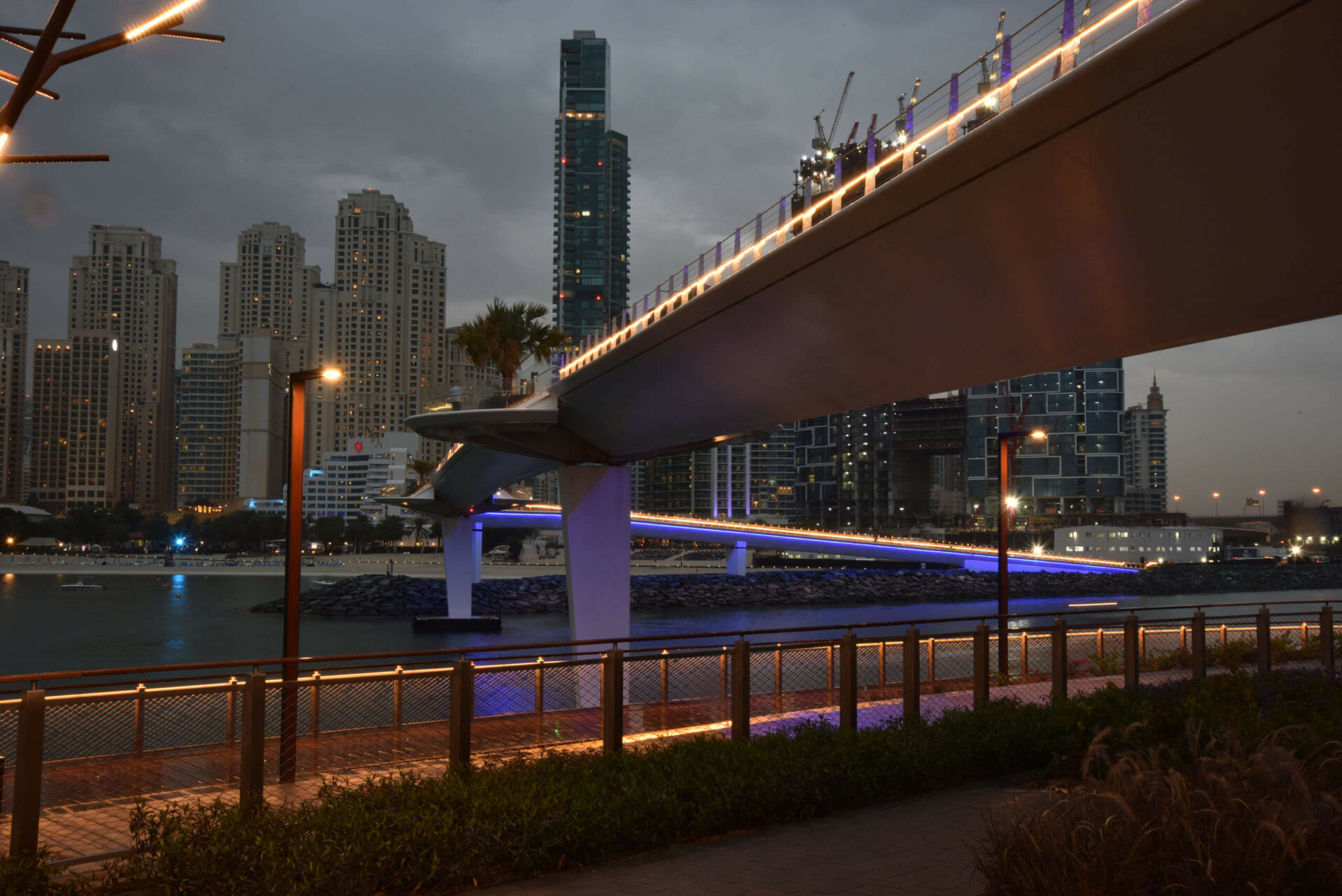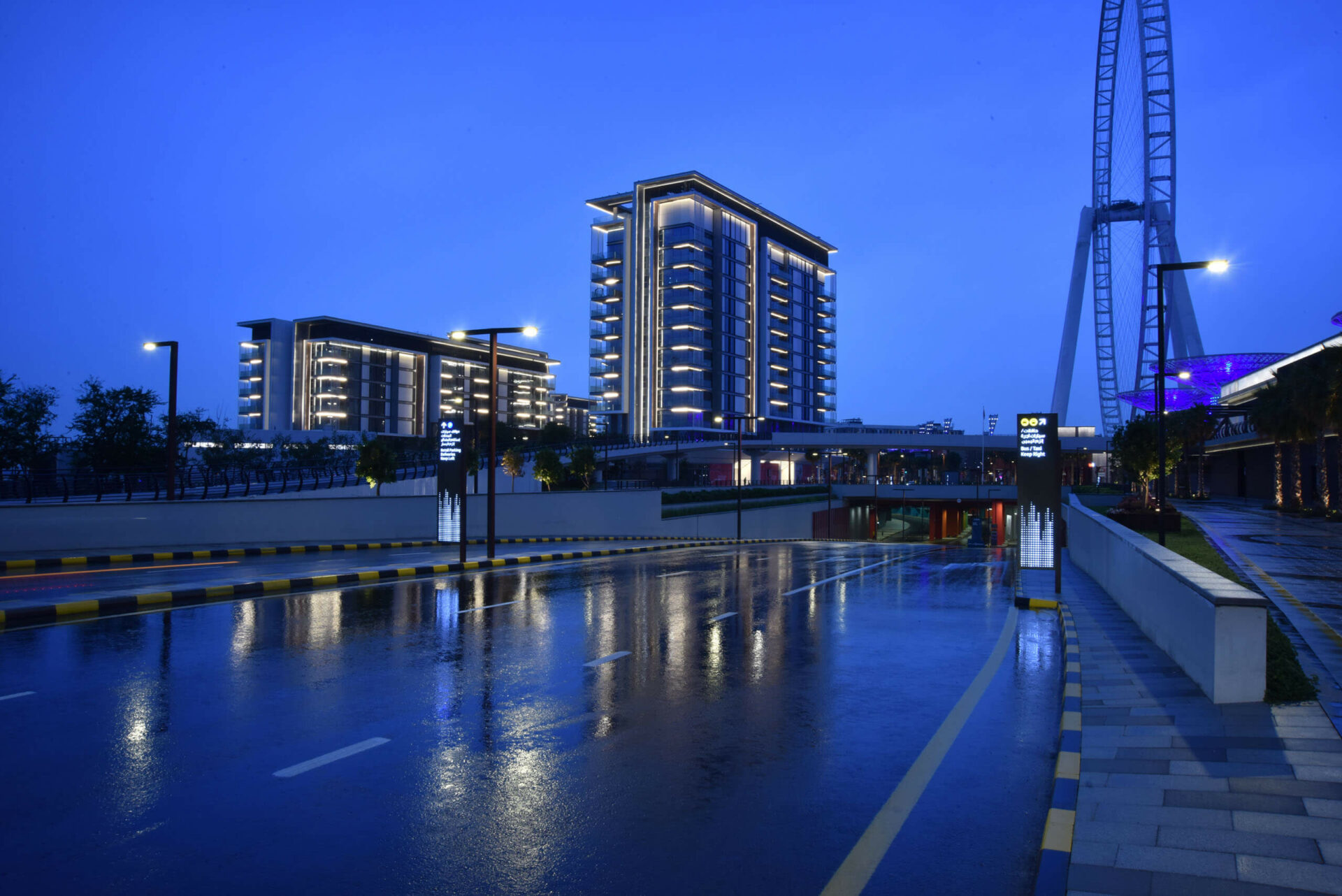 To illuminate the streets of Bluewaters, lighting design practice Neolight Global wanted a contemporary steel lamp post with a twist: timber cladding. We were more than happy to pick up the challenge.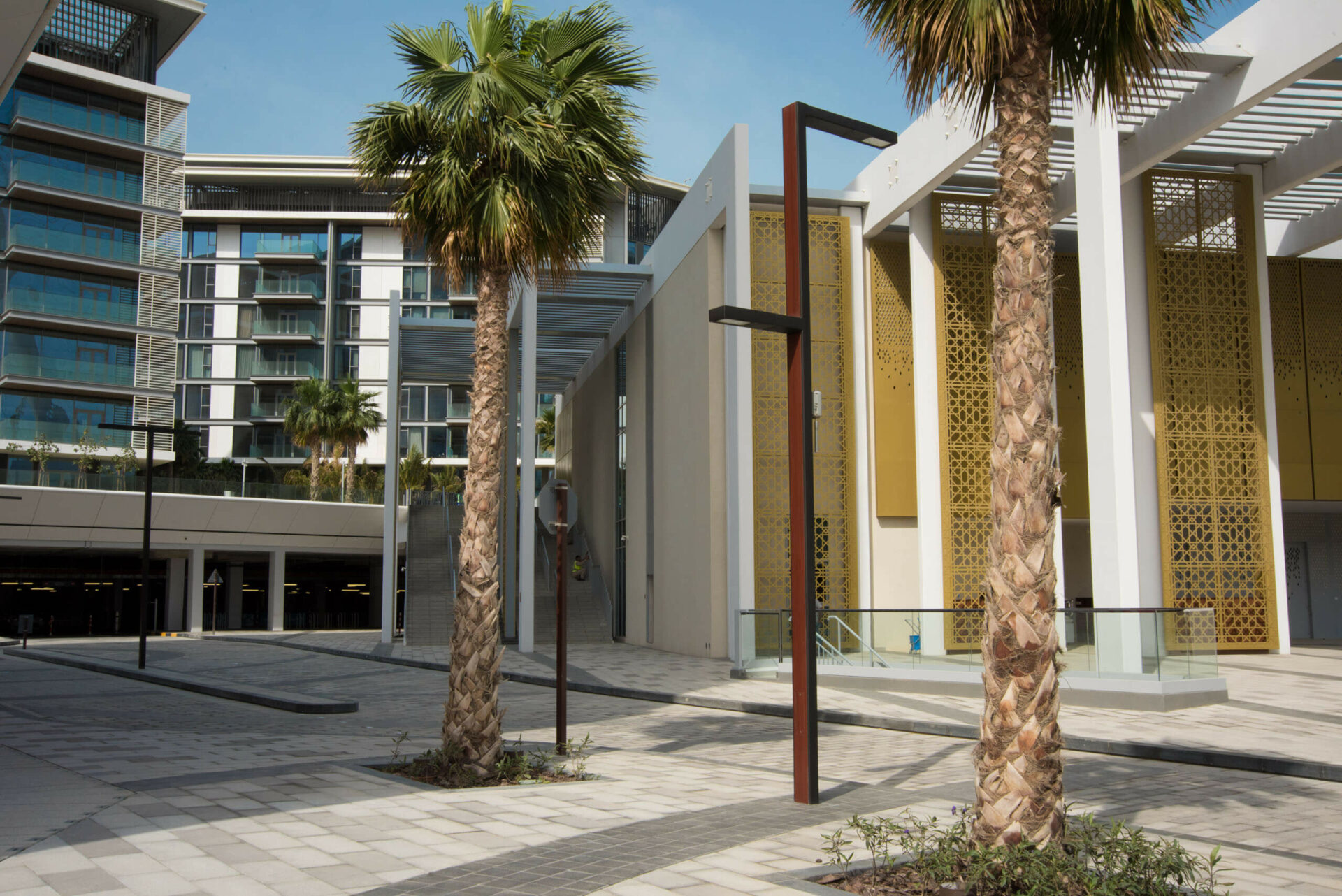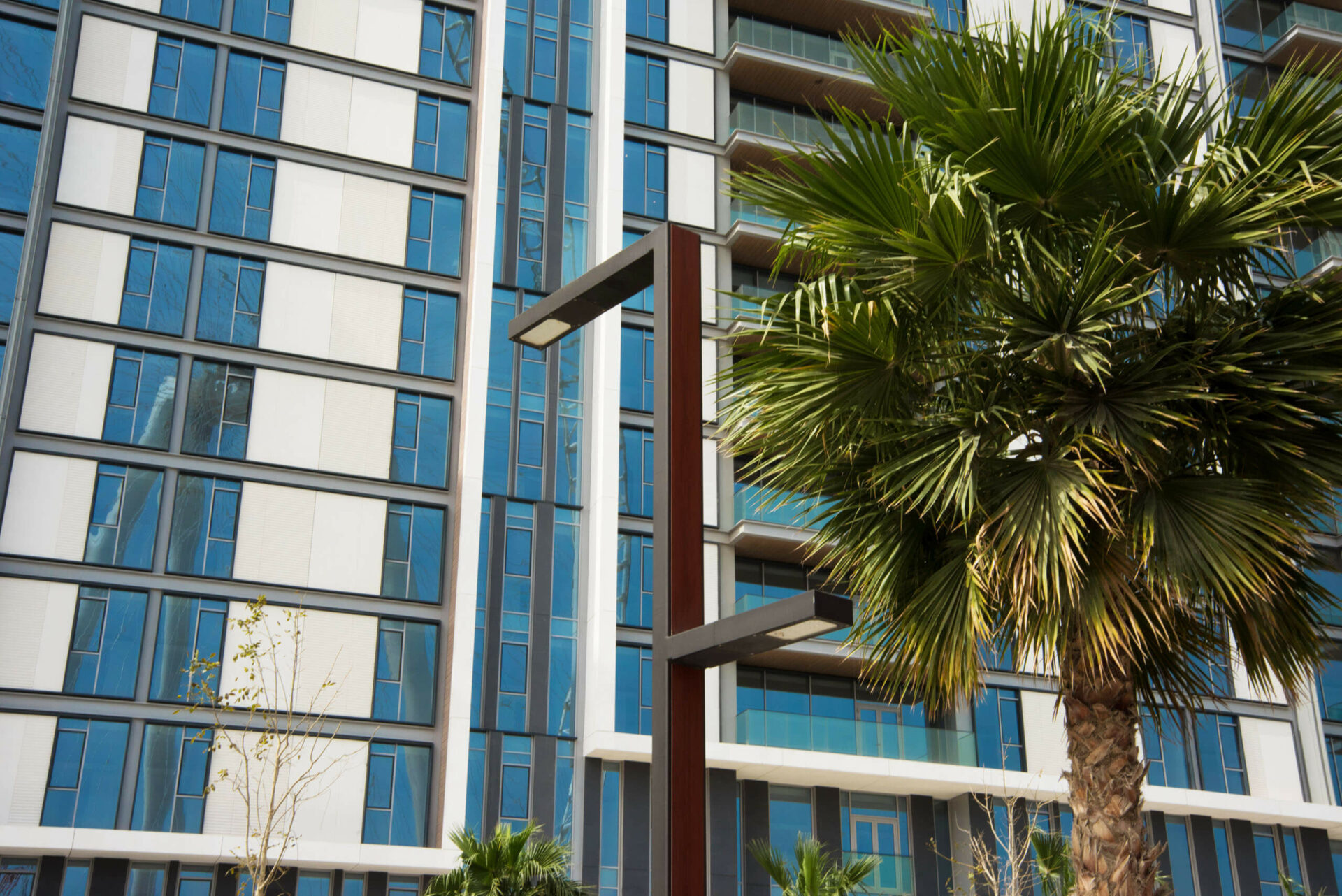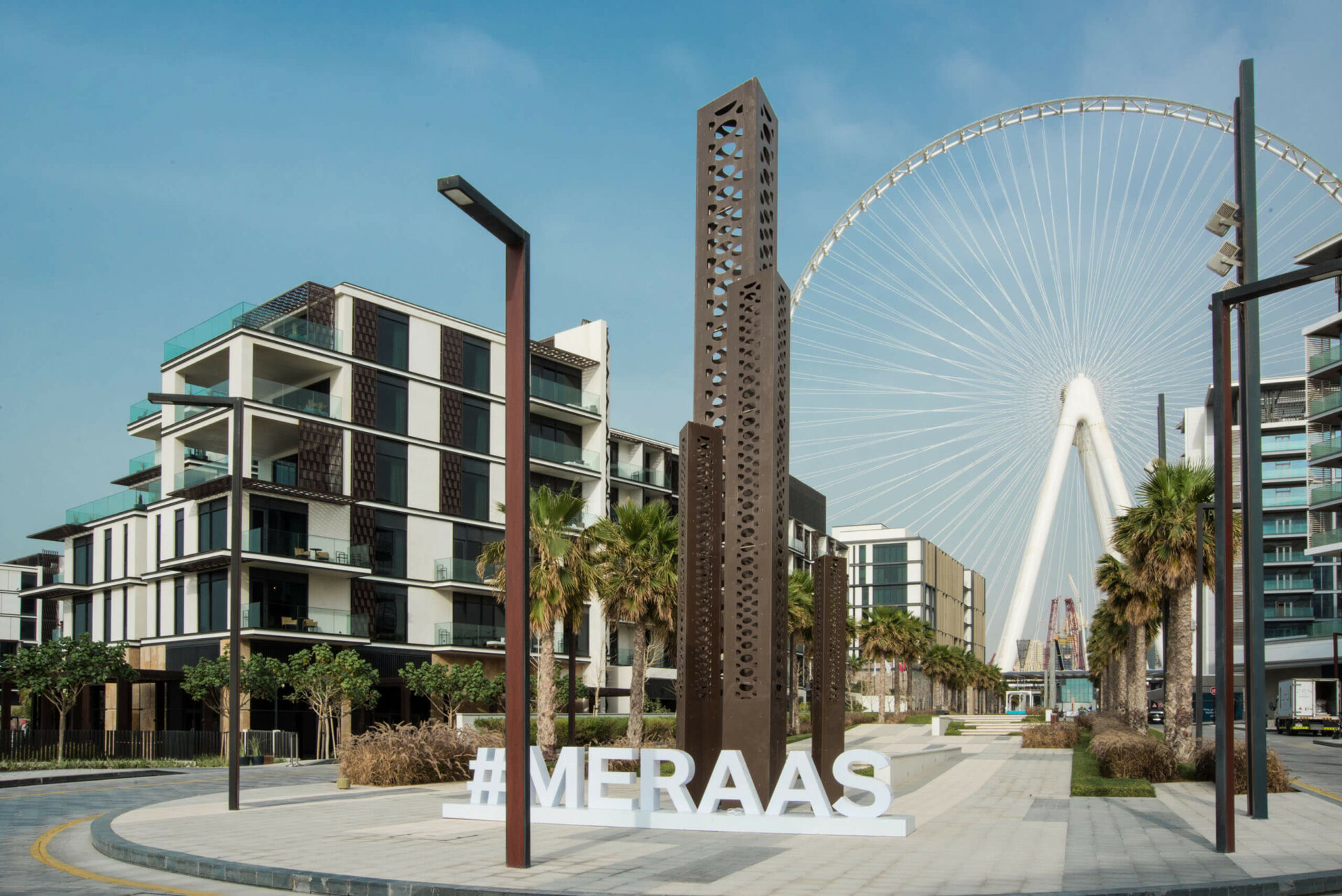 The lamp post design complements perfectly the surrounding architecture and landscape design, making the whole development very sleek and stylish.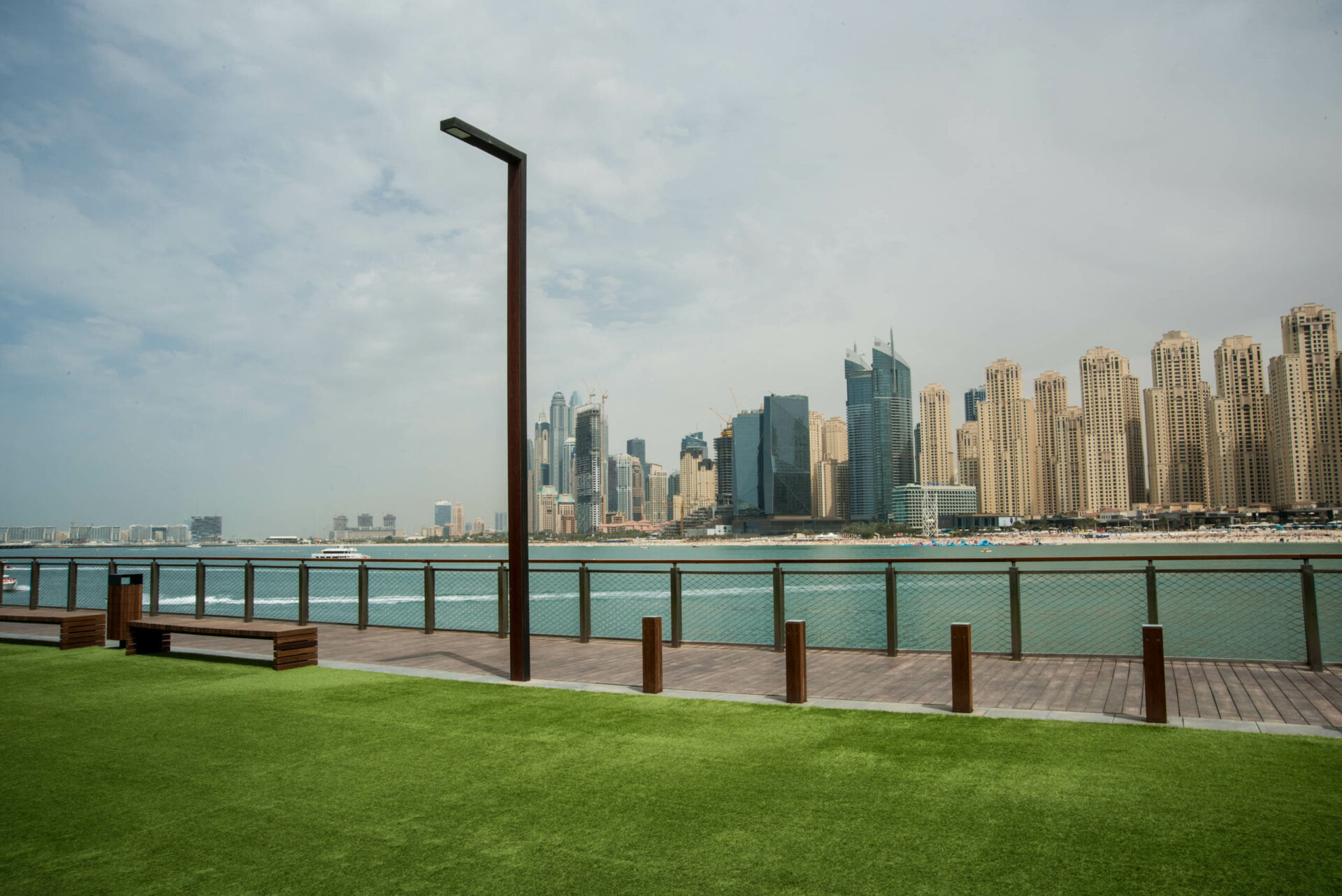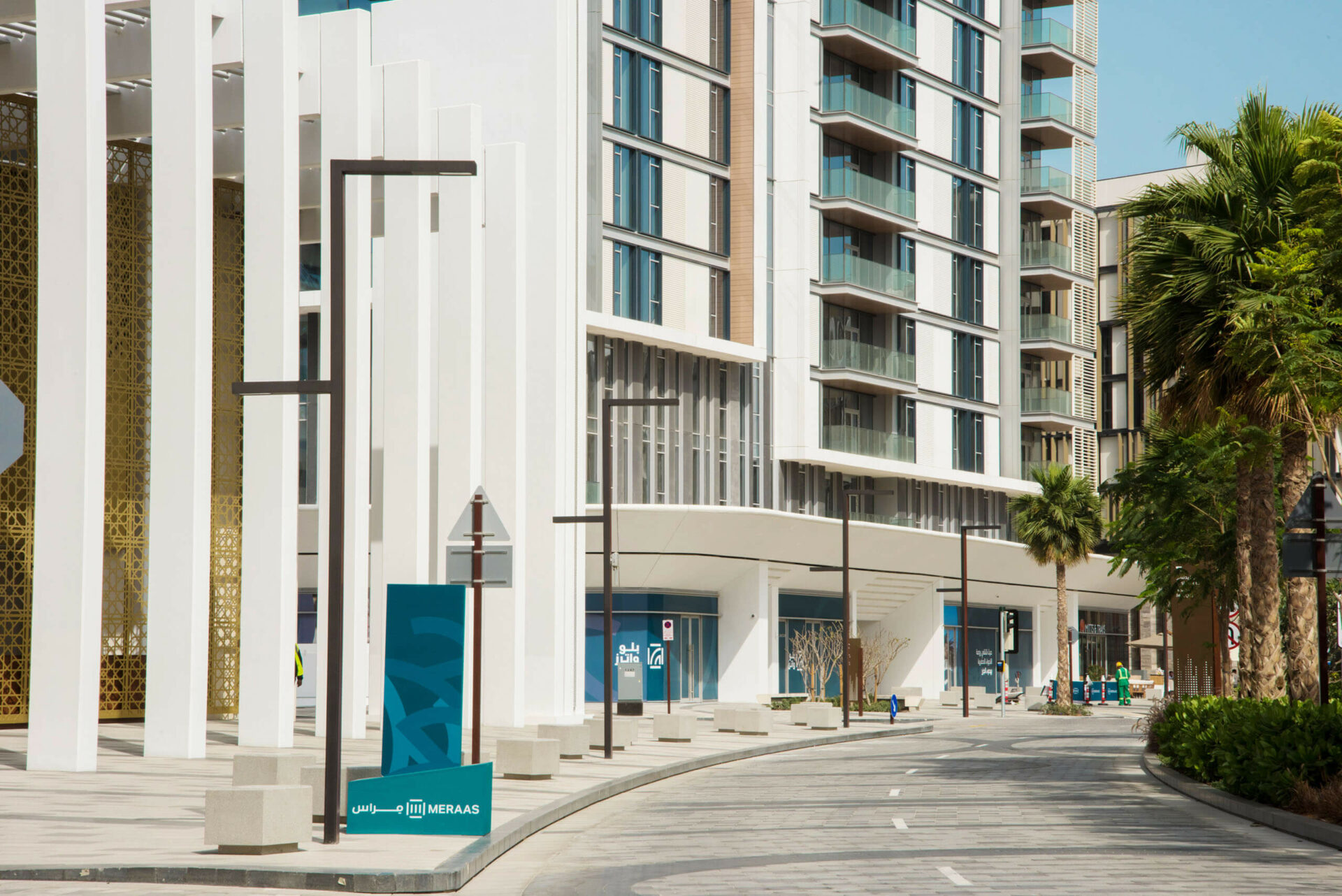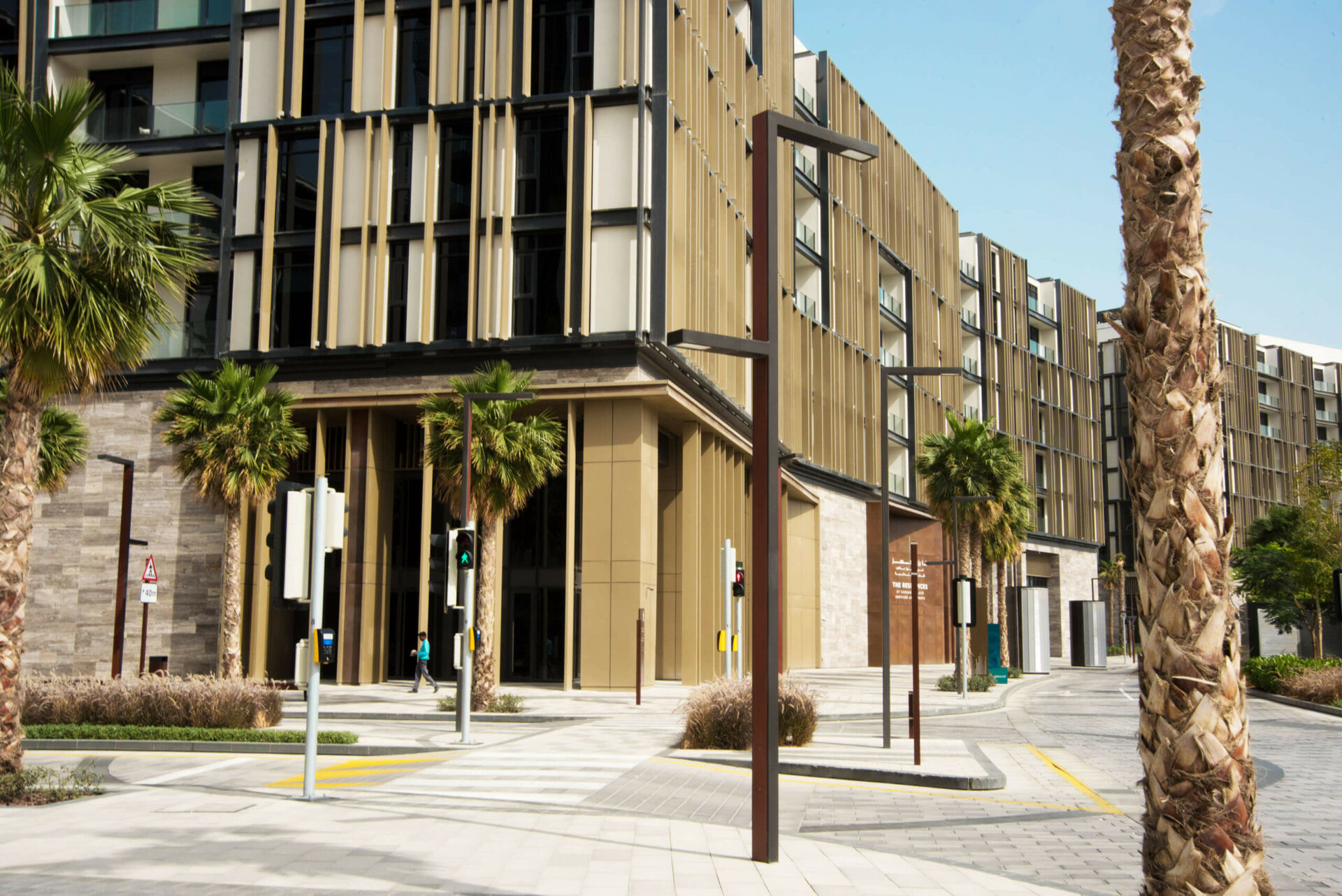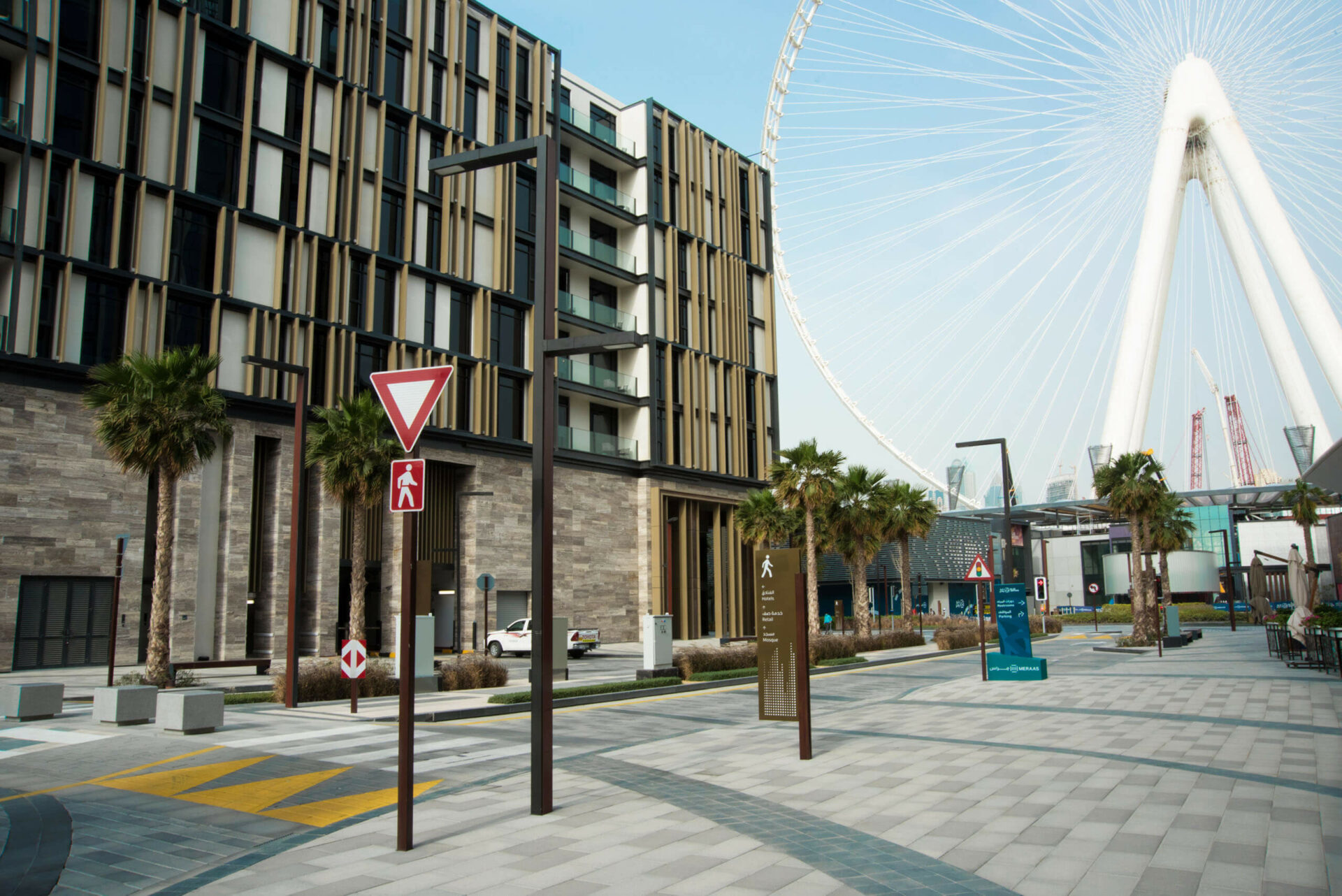 Read about other projects
New Delhi, India
In New Delhi, one of the largest urban projects in India in recent years has just been completed. Bordered by canals, lawns and rows of trees , Rajpath connects India Gate and the National War Memorial and is flanked by important Government offices and Parliament. Neri restored the original English street lamps and reproduced new ones, also reconstructing the lanterns which were equipped with LEDs.
Miami, USA
Plaza Coral Gables is a major project in Miami that will have a strong impact on the quality of life in the community. New spaces will be created for restaurants, recreation and the promotion of artistic activities with a five-star Loews Hotel, residential lofts, apartments and a public square. Nebula has been chosen for the lighting: top quality design for a high profile project.
Lima, (PE)
Like all South American capitals, Lima has a rich history, similar to that of Europe, of urban lighting created with elements in cast iron. Concern for its history gave rise to the project, recently completed, to reproduce the original large cast iron brackets that had illuminated the old city centre in the past.
Project Discover all the details
Project Download presentation and photographs of the project